Month by Month guide to the best annual festivals and events in the Dordogne
Annual calendar of festivals & events in the Dordogne and nearby departments
(Please double-check events are on first before making plans)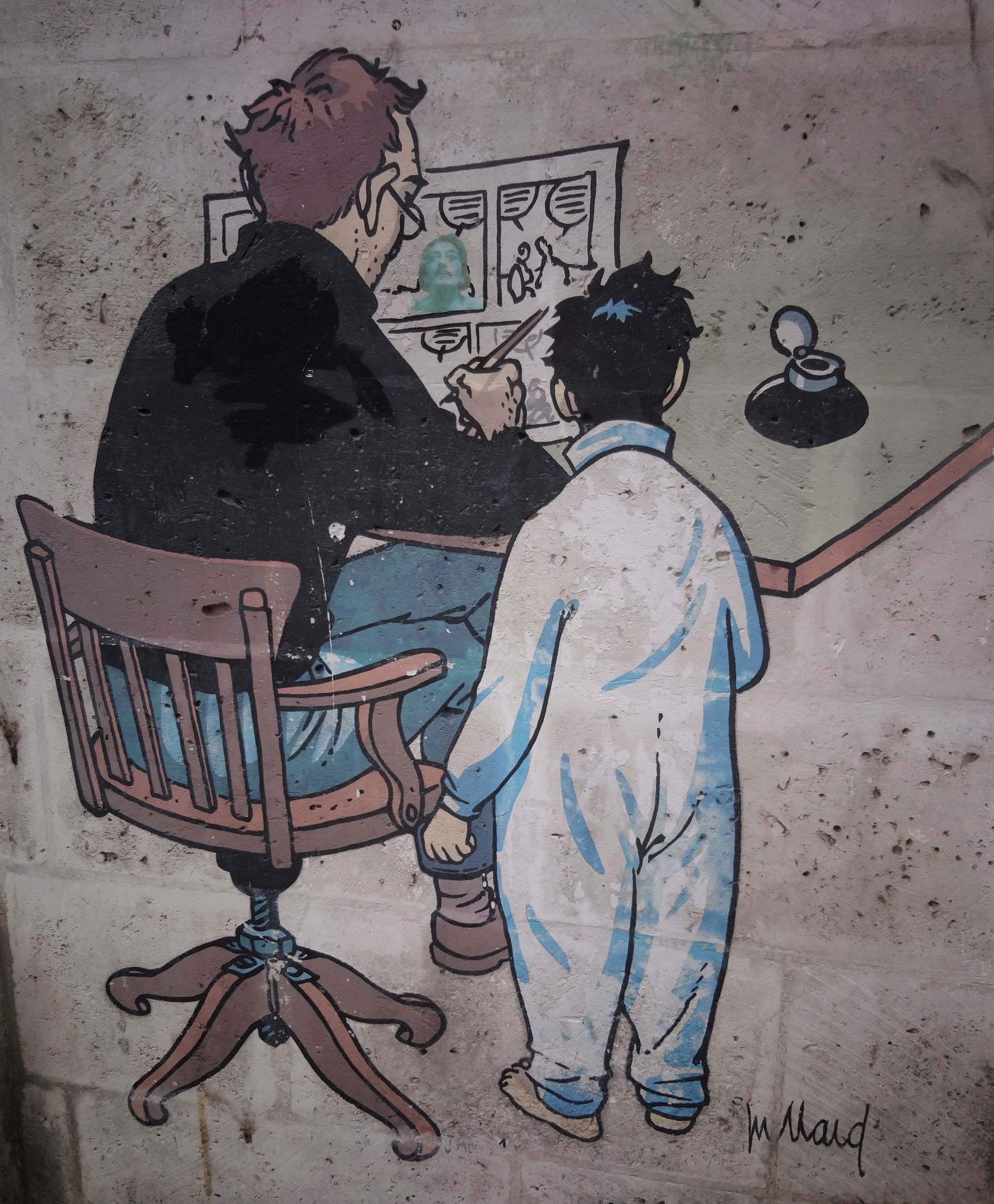 Angouleme is renowned for cartoons
January
"Comic Strip Festival" a massive 4-day event (third largest in the world) held at the end of January in Angouleme (Charente).



Truffle Festival Sarlat an event on the third weekend in January celebrating every aspect of the Perigord black truffle (Dordogne)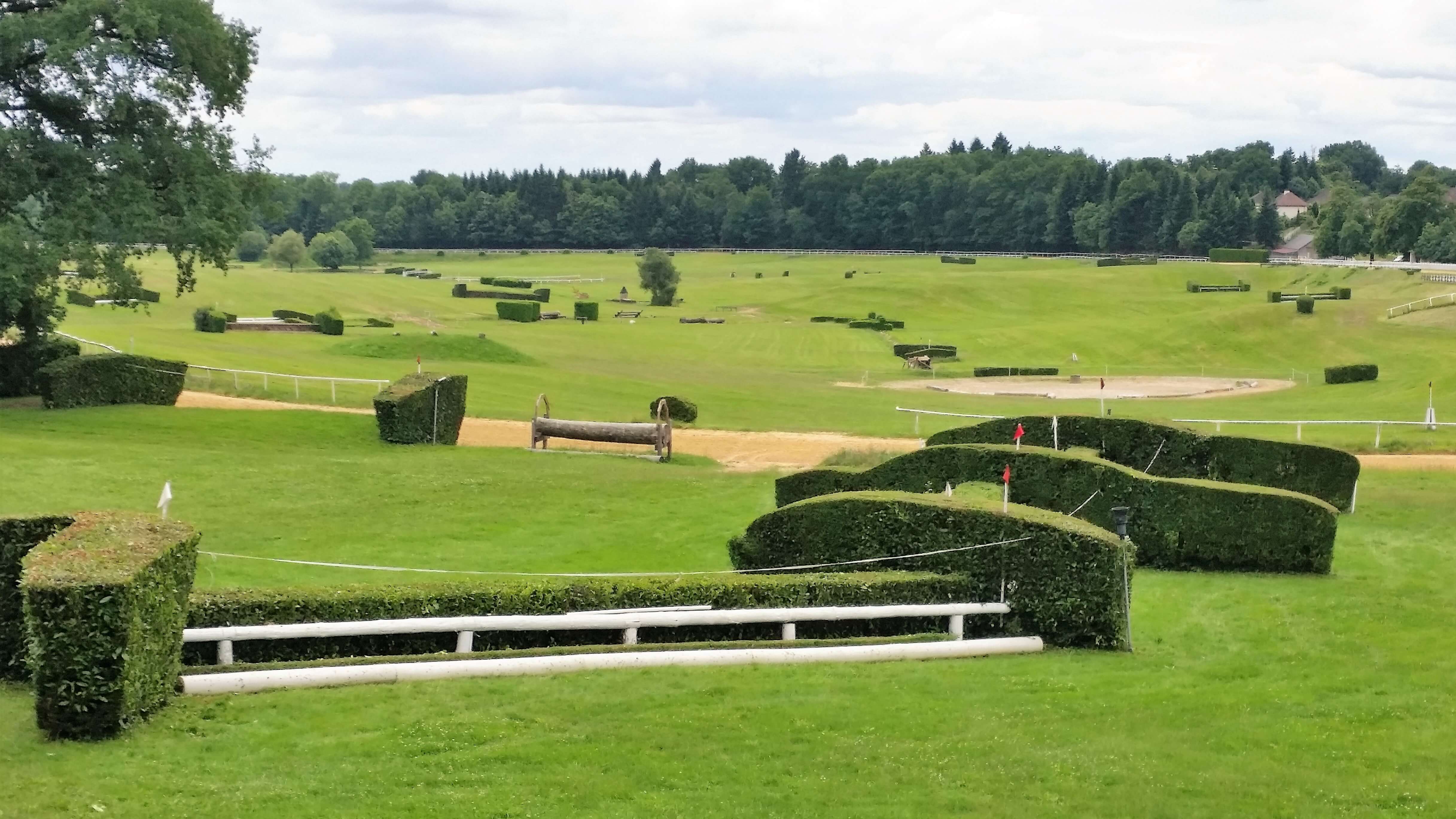 Arnac-Pompadour Horse racing
February
Arnac-Pompadour Horse racing and horse events during every month from February to October (Correze)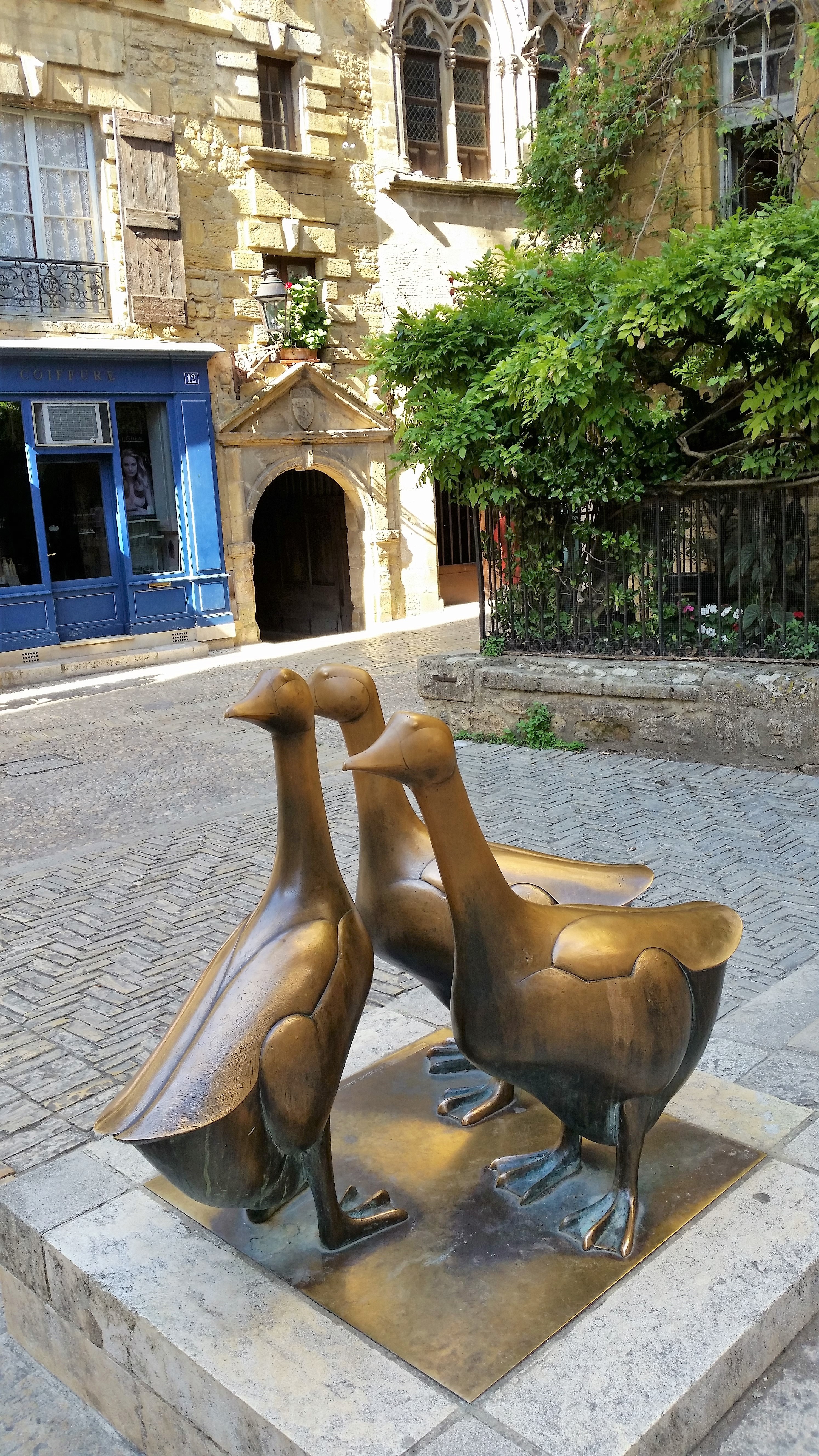 Bronze geese statue in Sarlat
March
"Fest de l'Oie" this annual goose fair is held over 2 days in early March in Sarlat-le-Caneda with geese parading through the town, cookery demonstrations and much consuming of goose (Dordogne)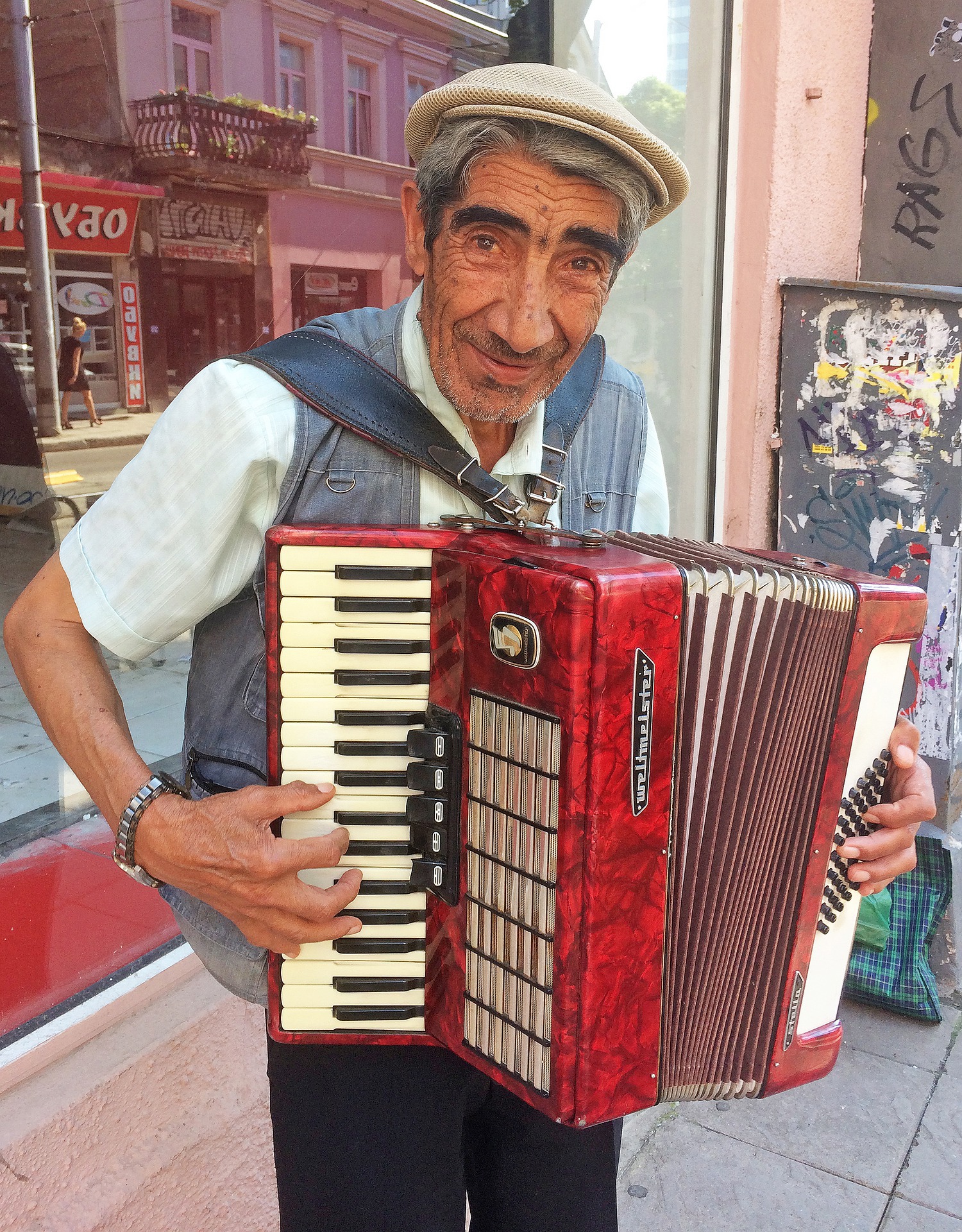 June
World Music Festival 21st June celebrated across France


Lamb festival in Bellac with the Grand Chapter of the Lamb Brotherhood and a procession (Haute Vienne)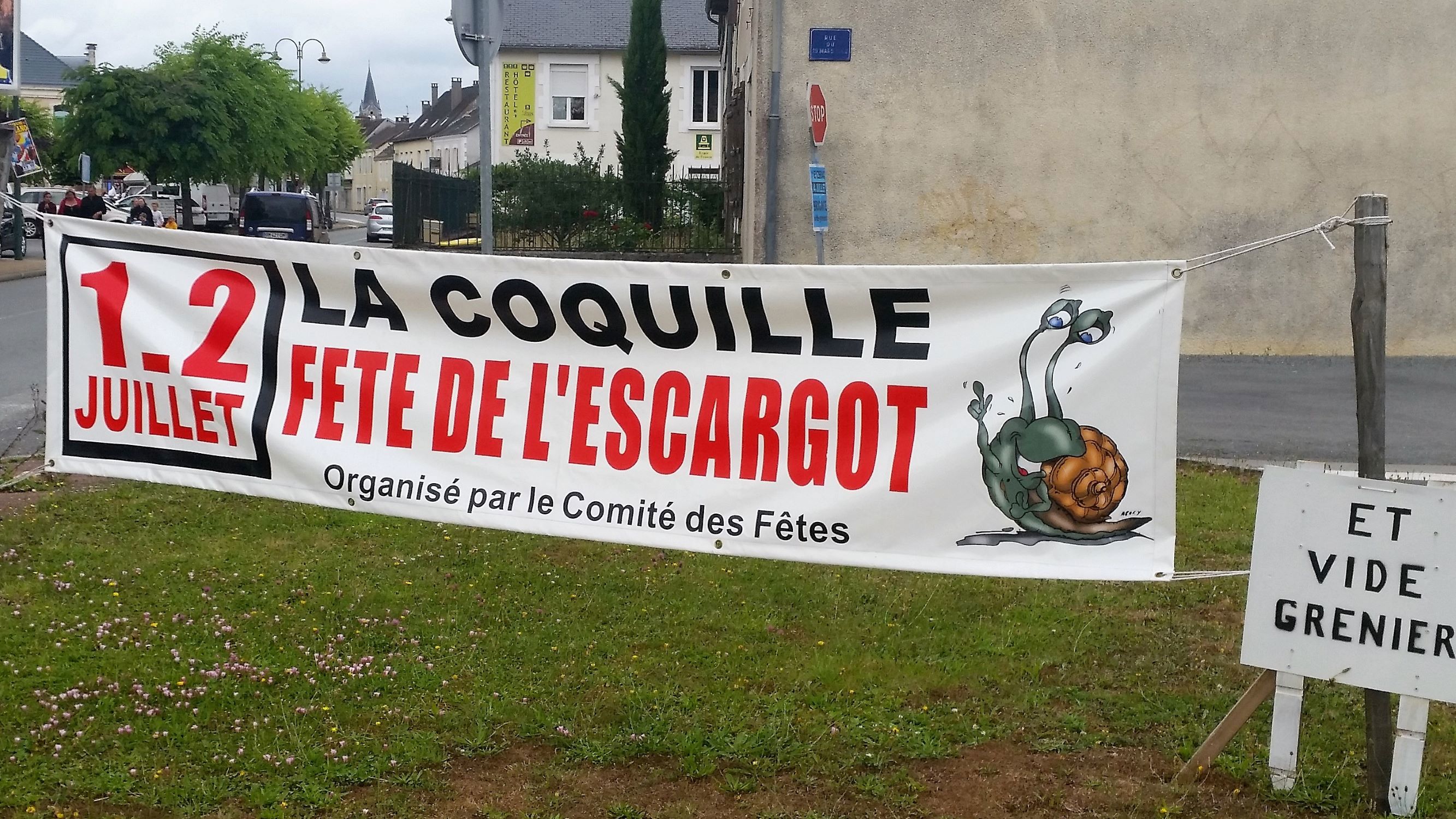 Snail fest in La Coquille
June & July
"Itinéraire Baroque" in the Green Périgord. A festival dedicated to Baroque music and Romanesque architecture (Dordogne)


The good eating festival at Piages in the Périgord-Limousin Regional Nature Park (Dordogne)


Chefs' roundtable at the Lanaud Centre in Boisseuil: demonstrations of recipes using limousin beef and catering (Haute Vienne)


Snail Festival in La Coquille (Dordogne)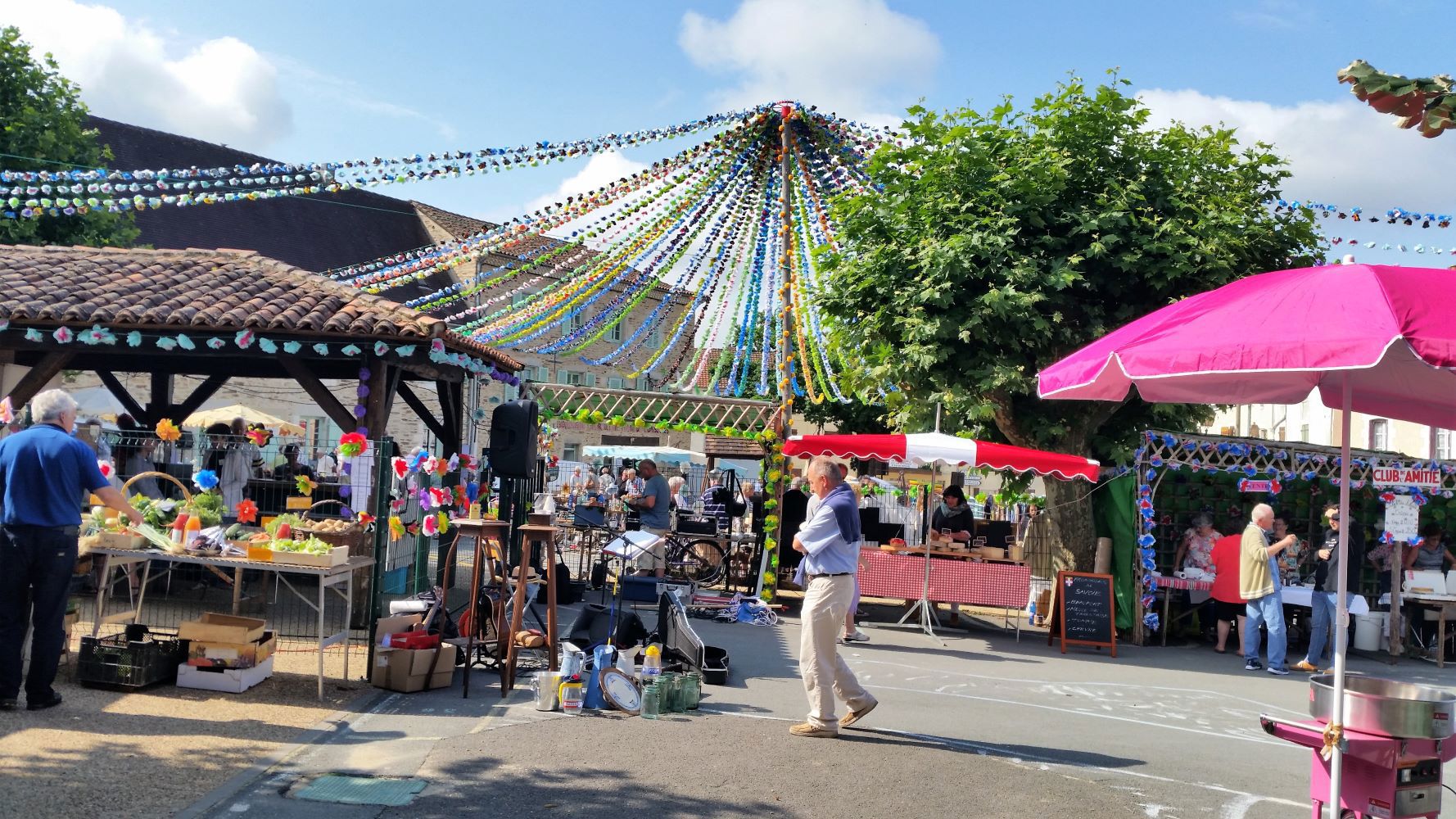 14th July celebrations in Mailet
July
Filibree is a festival on July 5th-7th highlighting everything Occitan including the language and culture. Its location moves each year. (Dordogne)


Blues Passions Festival in Cognac during the first week of July in celebration of blues and featuring major Blues players (Charente)


French National Day 14th July celebrated across France, Mialet has a huge Vide Grenier and Fireworks (Dordogne)


"Festival des Jeux du Théâtre" in Sarlat, this theatre festival is one of the most famous in France (Dordogne)


"L'été musical en Bergerac" an eclectic programme of events at some of the region's most famous historic sites (Dordogne)


"Souillac en Jazz" International jazz festival held in the third week of July in Souillac


"Vezere Festival" annual classic music festival played in venues across the area around Brive (Dordogne)


"Bastille Day" 14th July celebrated national holiday across France. Large vide grenier, food event and fireworks held in Miallet


"Fete du Cognac" 25th-27th July a major event in the Charente region where you can try Cognac, Pineau and Charente wines alongside local produce (Charente)


"Festival International des Arts du Mime et du Geste, Mimos" in Périgueux 23rd to 28th July. For one week, street theatre and mime take over the town (Dordogne)
August
"Itinérance Médiévale en Vallée du Dropt", from 7th -31st August in the Bergerac region you can relive the Middle Ages in all its glory! (Dordogne)


"Flamenco Festival" in Bergerac where the town adopts Spanish rhythms at this 3-day event attracting leading names from the flamenco world (Dordogne)


Limousin beef day at Saint-Léonard de Noblat (Limousin)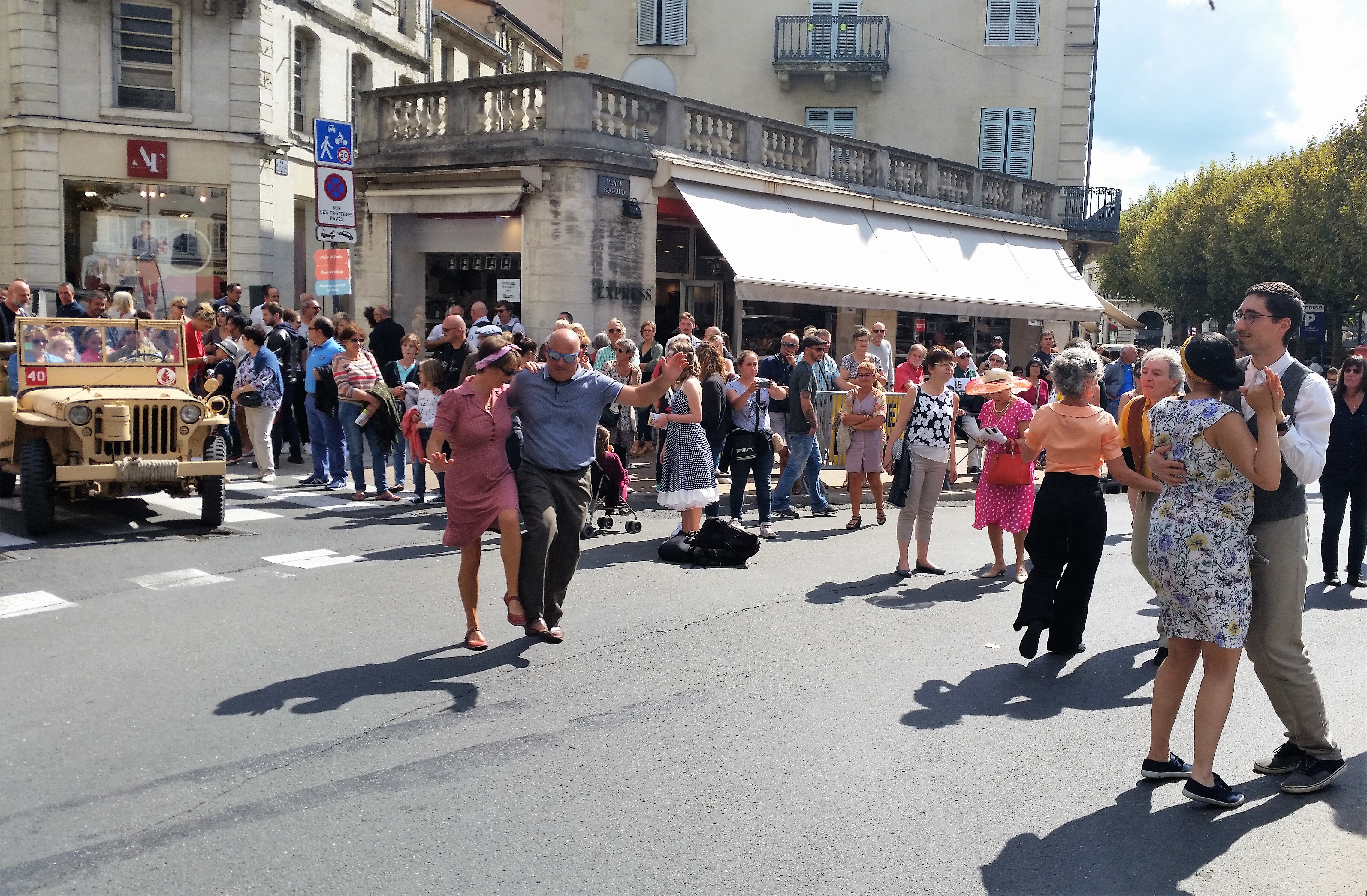 Dancing in the street in Vintage Days Perigueux
September
"Vintage Days" in Perigueux a three-day event on the first weekend in Sept. Celebrating everything vintage including over 100 old vehicles parked in the centre. (Dordogne)


"Hot Air Balloon Festival" in Rocamadour at the end of September, is a massive festival dedicated to hot air balloons. (Lot)


Snail festival at Boisseuil (Limousin)


Toques and Porcelain at Limoges: tastings, exhibition to combine Limoges porcelain and Limousin gastronomy. (Limousin)


Hemp festival at Cognac la Forêt (Haute Vienne)


Ovine Tech at Bellac which is a trade fair where sheep take pride of place (Limousin)


French Cuisine Festival held across France
October
Fetes de la Chataigne (Chestnut Festival) Dornazac last weekend in the month (Haute Vienne)


Ancient apple varieties day at Magnac-Bourg (Haute Vienne)


Frairie des petits ventres gastronomy festival in Limoges every 3rd Friday in October in the Boucherie quarter. (Limousin)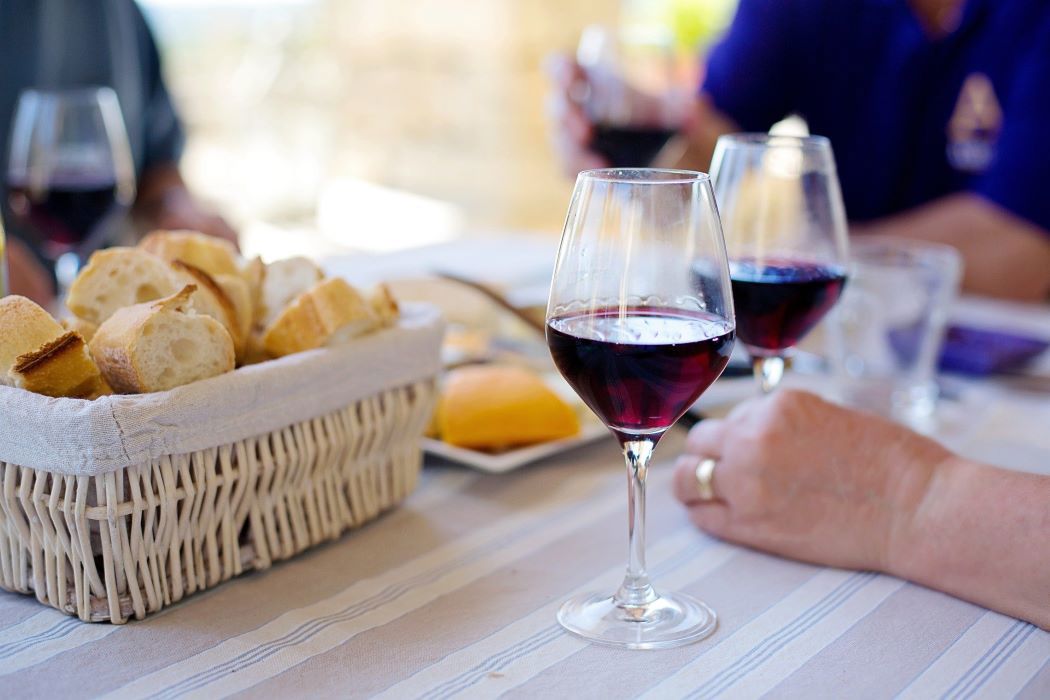 November
"Rue des métiers d'Art" in Nontron. This fair brings together the best artisans in a delightful setting and is THE show for rural arts and crafts! (Dordogne)


"La Foire du Livre" Brive huge book event (Correze)


Annual Turkey festival in Varaignes on November 11th celebrating all things Turkey and including a Bourru and chestnut fest. 10,000-15 000 visitors each year (Dordogne)


Apples and other local fruit at Mortemart by the West Limousin apple crunchers association (Haute Vienne)


Orchard apple festival at Saint-Just le Martel (Limousin)


Gourmet book festival in Perigueux held every 2 years on the odds. Includes cookery demos, food pairing and other culinary delights (Dordogne)


Beaujolais Nouveau Day on the third Thursday in Month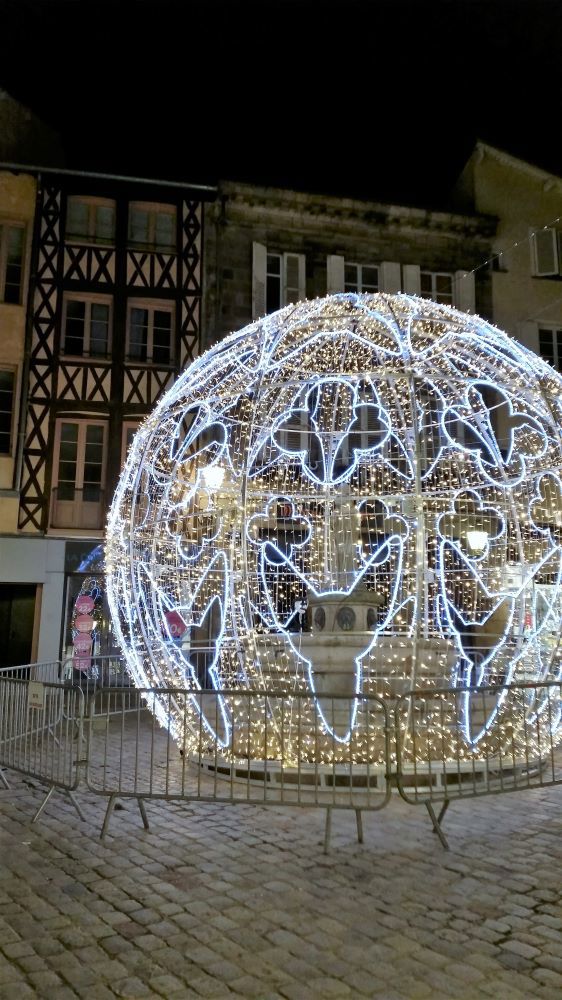 December
Christmas markets in the centre of both Limoges and Perigueux


Goose & Duck festivals in Limoges and St Yreix la Perche (Haute Vienne)


Capon festival at Blond with a Brotherhoods' procession and capon racing (Haute Vienne)
Things to See & Do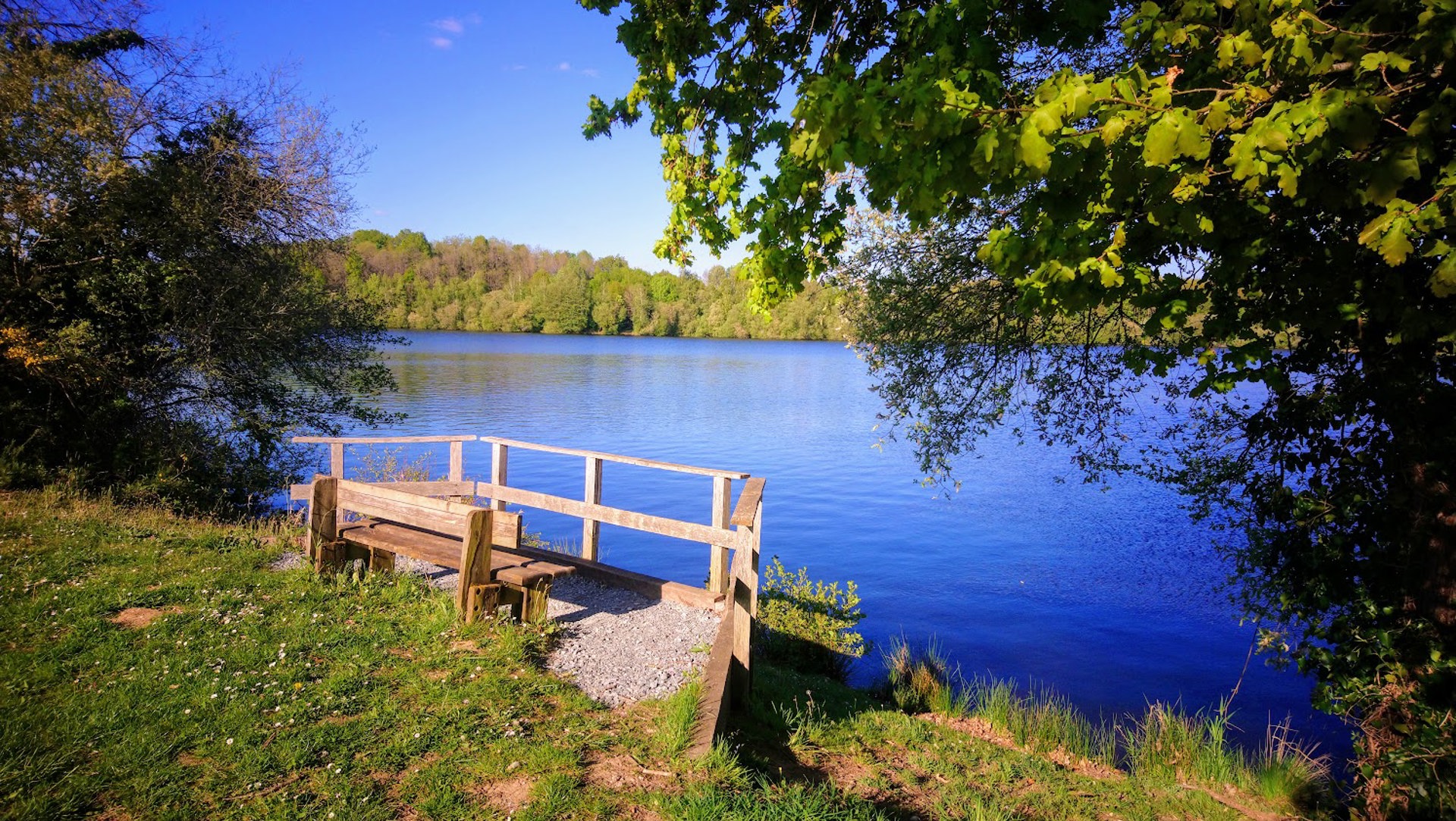 The charming village of Mialet is located in the Dordogne, South West France in the Aquitaine region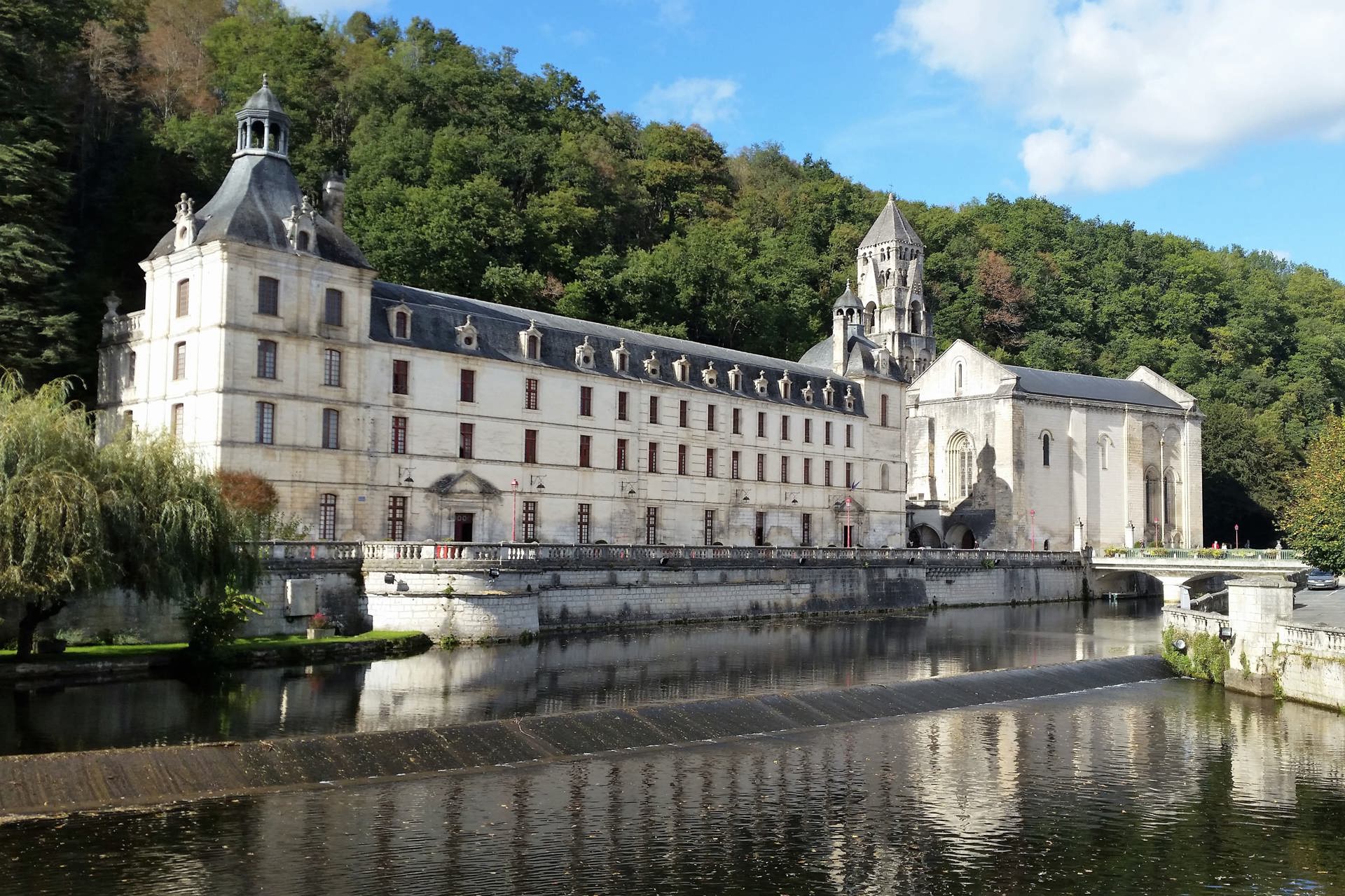 There are so many places to visit and things to do in our area. To give you a little taster we have created a list of our top 12 favourites.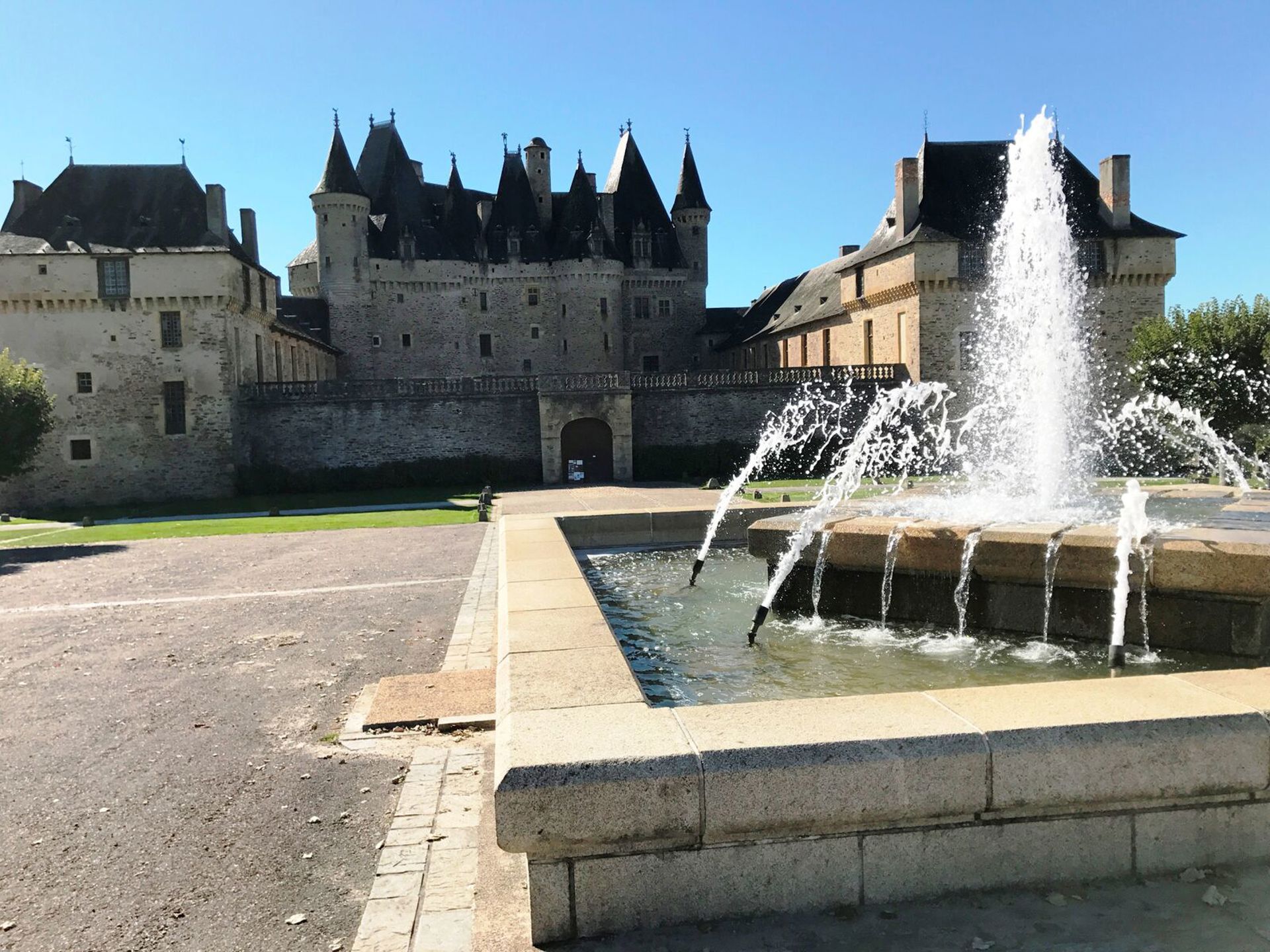 There are countless places to visit within a 2-hour radius of Miallet. Here are the main sites including drive time and distance.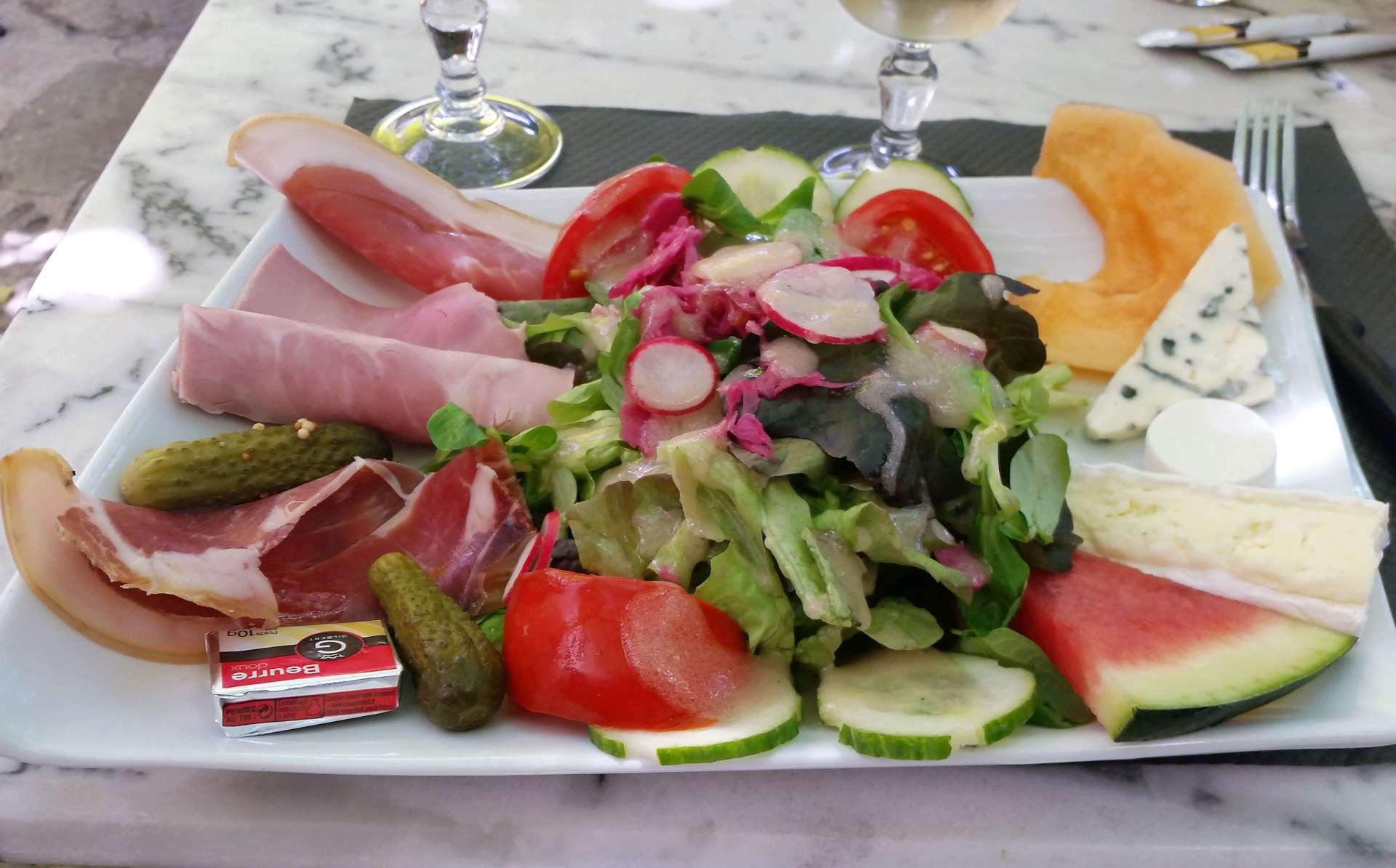 Eating out is a fabulous experience in this part of France and there is a huge variety of establishments to choose from.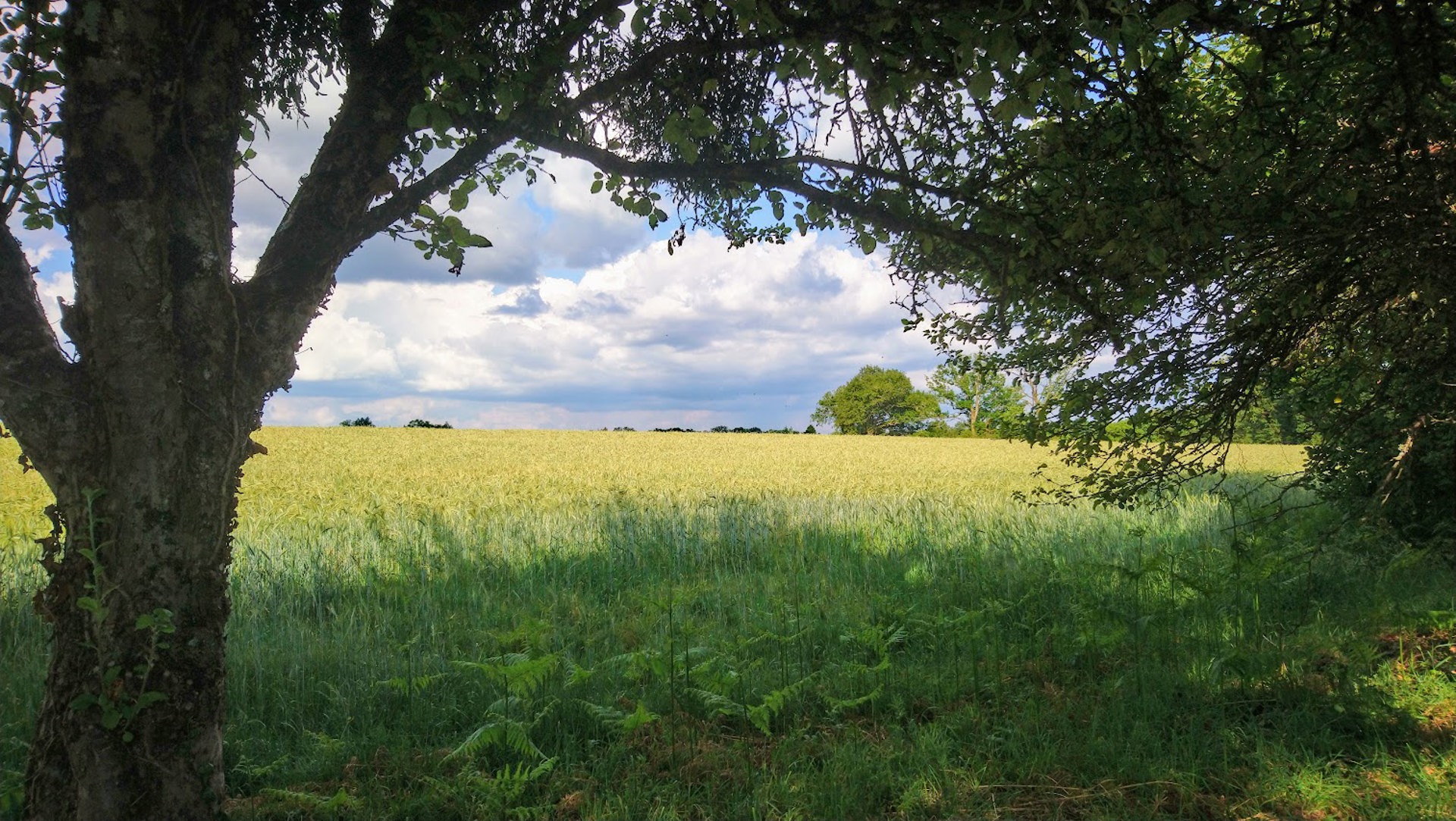 The North Dordogne or Perigord Vert is a perfect location for those with a great affinity to the great outdoors