Discover vintage fashion in the Dordogne
Having more space in France has given Vanessa & William the opportunity to incorporate their passion for vintage fashion into an on-site fashion museum.
Let's go back in time to see how this fascination with women's clothing began?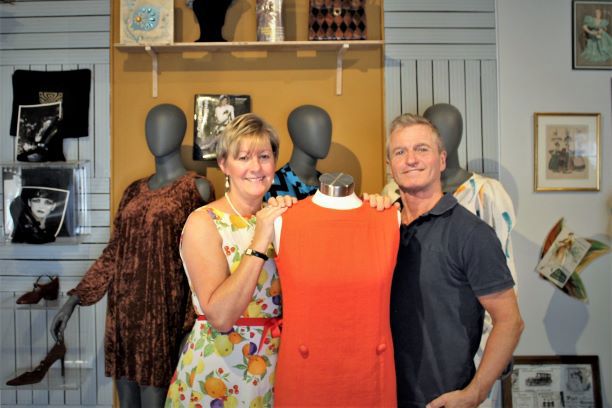 Collecting vintage fashion and where to find it
In the mid-80s, Vanessa bought her first vintage piece (a pink lace blouse from the Edwardian era) from an antique shop in Chelmsford, which was the start of an ongoing love affair.
She then bought a few pieces at fairs, events, and car boot sales over the years before discovering specialist fairs and eBay. Living near London, it was easy to pop along to the famous Portabello Road to find many a bargain before vintage became extremely popular and prices skyrocketed!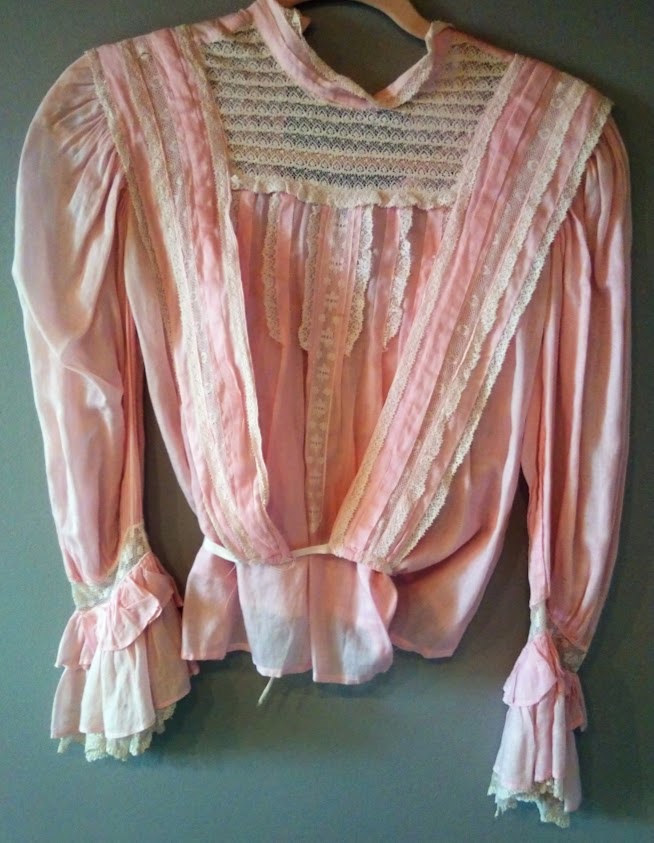 The start of a nightwear collection
For her, it was the style, cut and finish that was enthralling, especially those from highly acclaimed brands. Then one day at an antique fair in Alexander Palace, London, she bought her first pair of 1930s pyjamas.
This began a side interest in collecting women's sleepwear and everything related to the subject from nightcaps to slippers and everything in-between. While trying to learn more about the subject, she found that there was not a single book devoted to the subject. So, after much research at the Victoria and Albert Museum in London and the Palais Galliera in Paris, her own book is in progress. While her collection grew, she shared her finds at talks about its history to various ladies groups and clubs.
Design in vintage style!  
In her 40s, she had created her own nightwear collection and introduced it to top London retailer Fortnum and Mason. However, she realised that designing at this level wouldn't pay the mortgage, so the project was sadly shelved. But one day, she hopes that the 18 piece collection will again have a chance to shine!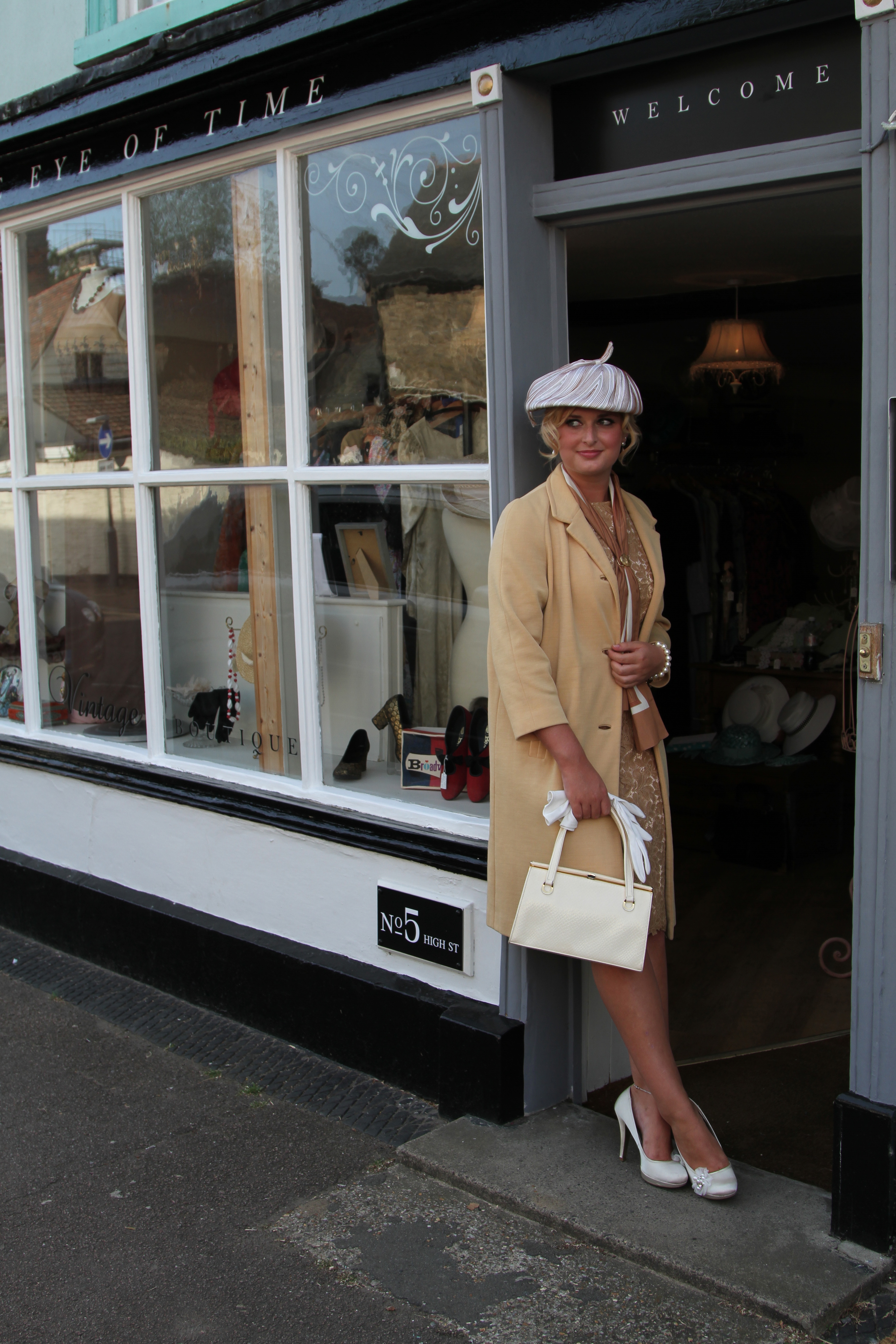 The Eye of Time Vintage Boutique   
After she turned 50, she and her partner - William McDonald - moved to Suffolk and opened a vintage boutique in Clare. The emporium, run by William, known as "The Eye of Time," was packed with all sorts of treasures attracting customers from near and far to visit and buy, including the BBC.
Vanessa said, "I've always had an eye for quality, and there's nothing quite like the euphoric feeling of finding a designer label from yesteryear."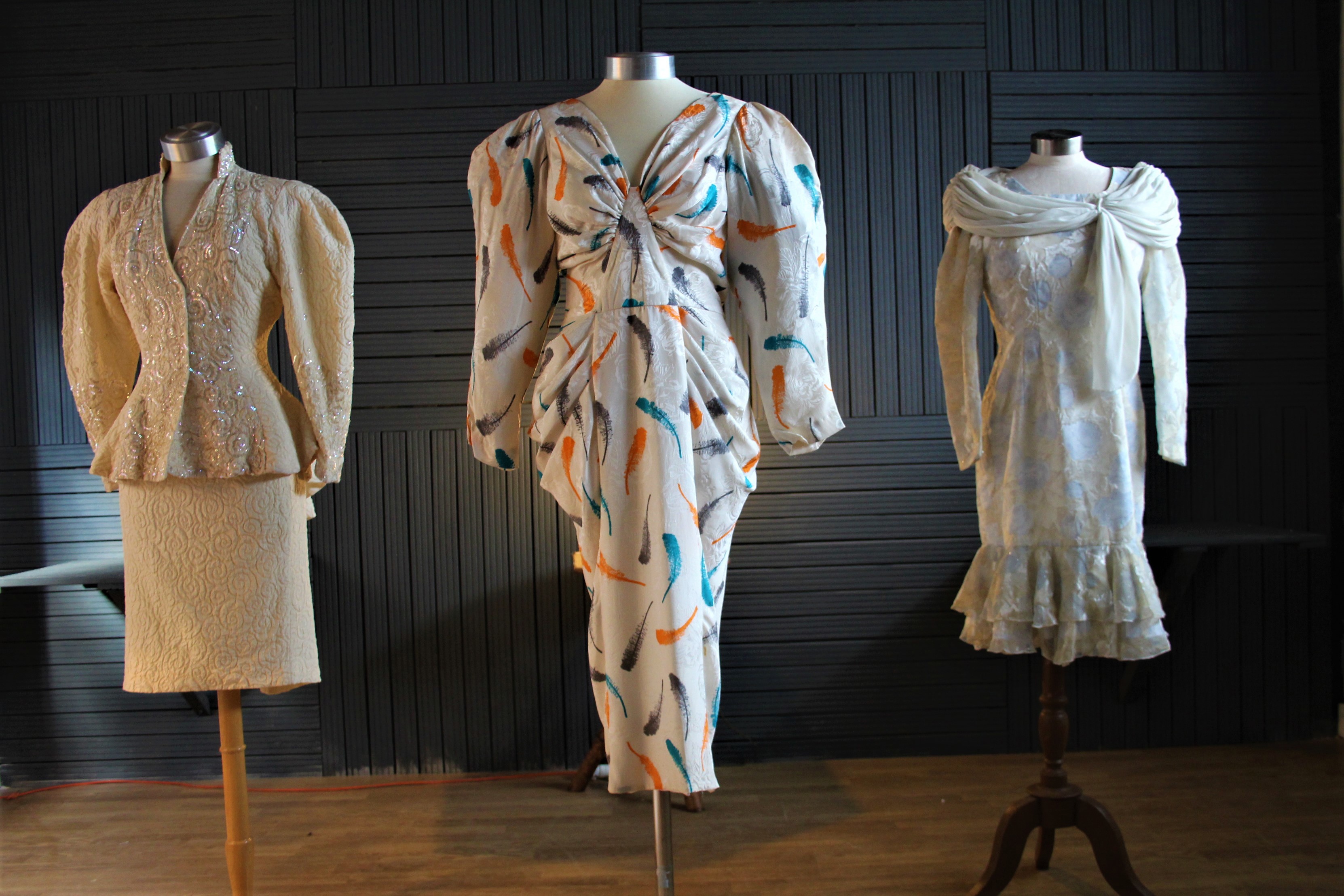 What to wear to the Goodwood Revival?
William was a quick learner and was soon dressing all and sundry from top to bottom for events like the Goodwood Revival and Classic car rallies. For both of them, the love of serving the public and bringing joy would come to good use in their next venture.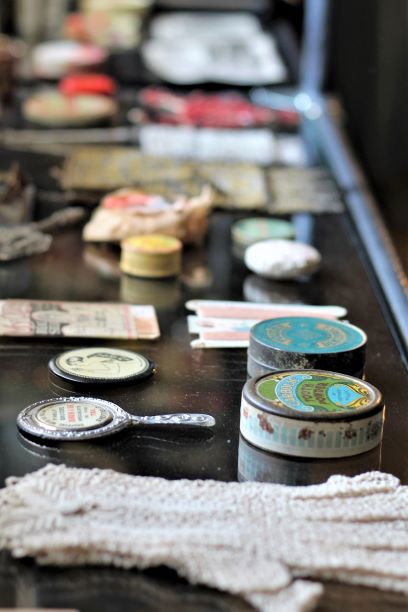 Vintage Museum in the Dordogne    
A move to France brought the closure of the boutique and the stock was carefully packed and stored for what the future had in store.
Initially, they opened a gite, offering luxury accommodation for mainly UK-based professionals. However, they knew that to really succeed in this business, they needed to add something that made a real difference. That's where the vintage collection came in. So, they chose an outbuilding as "the place," and William created a home for their stock, eventually transforming from the original idea of a vintage studio into a museum.
Today, it is now an extremely attractive private space where vintage lovers and holidaymakers alike can marvel and admire beautiful garments and accessories from the past.
Future plans and how you can see the museum and nightwear? 
Vanessa plans to hold by appointment only, out of season talks to individuals or small groups on the contents of the fashion museum as well as on nightwear. Moreover, the book could be on the horizon too!
If you would like to learn more about the fashion museum or any related aspect, drop us a line on yourfrenchstay@gmail.com or enquire below
Contact Us