Discover vintage fashion
 in the Dordogne
With more room in France, Vanessa & William were able to turn their passion for vintage fashion into an on-site fashion museum.
Let's look back in time to find out how this fascination with women's clothing began.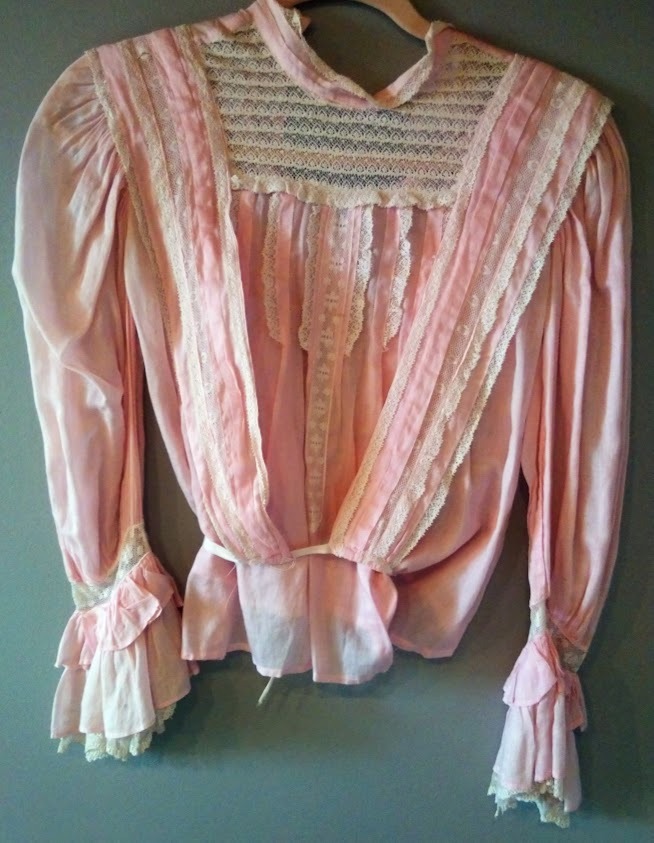 Collecting vintage fashion and where to find it
In the mid-80s, Vanessa bought her first vintage piece (a pink Edwardian blouse) from an antique shop in Chelmsford, Essex which was the start of an ongoing love affair.
Over time, she continued to purchase more items at car boot sales, charity shops, and antique markets including the Famous Portobello Road before vintage became popular.
The collection grew to include clothing, footwear, gloves, handbags, hats, scarves and jewellery. She didn't major in anything in particular, it just had to be beautifully made and preferably with a good quality manufacturer or designer label.
Now she mostly purchases items from specialist vintage trade fairs and eBay.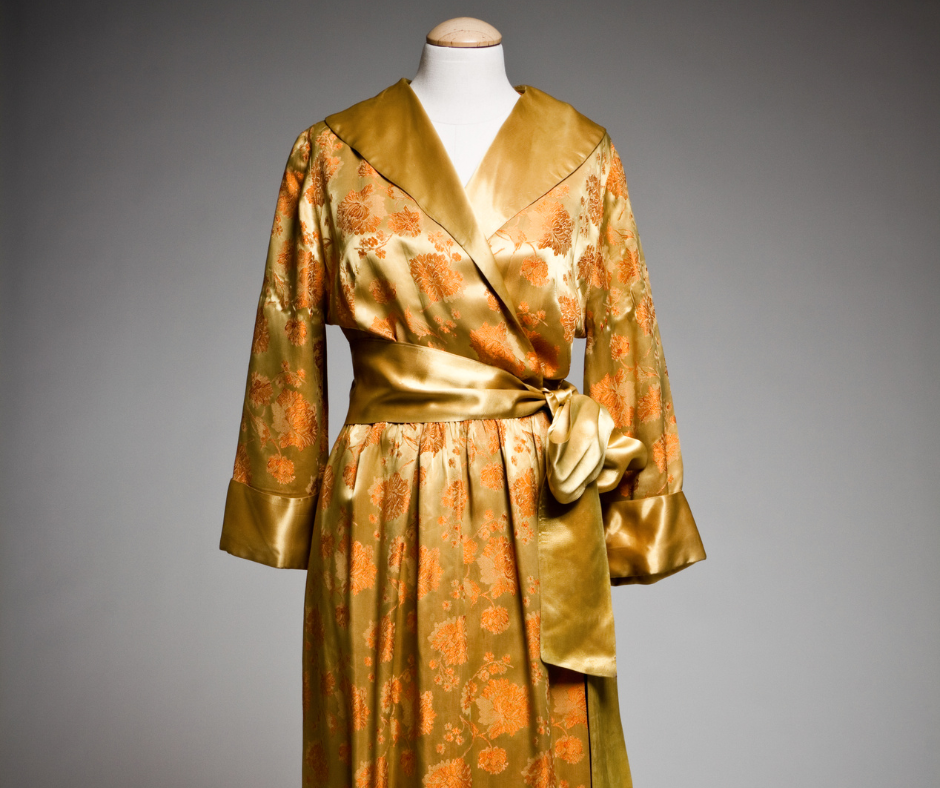 The start of a nightwear collection
It was in the early '90s during a visit to an antique fair in Alexander Palace, London, that she fell in love with and bought a pair of 1930s pyjamas.
This sparked a side interest in collecting women's sleepwear and everything else associated with it including slippers and nightcaps and everything in between. She searched for further information on the topic but couldn't find a single book that dealt with it. So, she learnt as she went along gathering snippets here and there from places like the Victoria and Albert Museum in London and the Palais Galliera in Paris. As her collection grew, she shared her finds at various groups and clubs. She then decided to put all her accumulated knowledge to good use and write her own book.
Fortnum & Masons here we come?
At the turn of the millennium, the nightwear collection had grown so much covering items from 1880 to date that she felt inspired to create her own nightwear designs mostly with the 1930s/40s vibe. A sample was put together by Theo Designs in Islington and comprised a capsule collection of eighteen pieces. They were made in liquid silk and embroidered silk chiffon and included nightdresses, culottes, pyjamas, shoulder capes and smoking jackets. Once completed they were featured on a London catwalk and were even presented to Fortnum & Masons for stock approval.
However, due to escalating costs, and Fortnum owners deciding to refocus on their food offer, the project was shelved hopefully to be revived at some future date.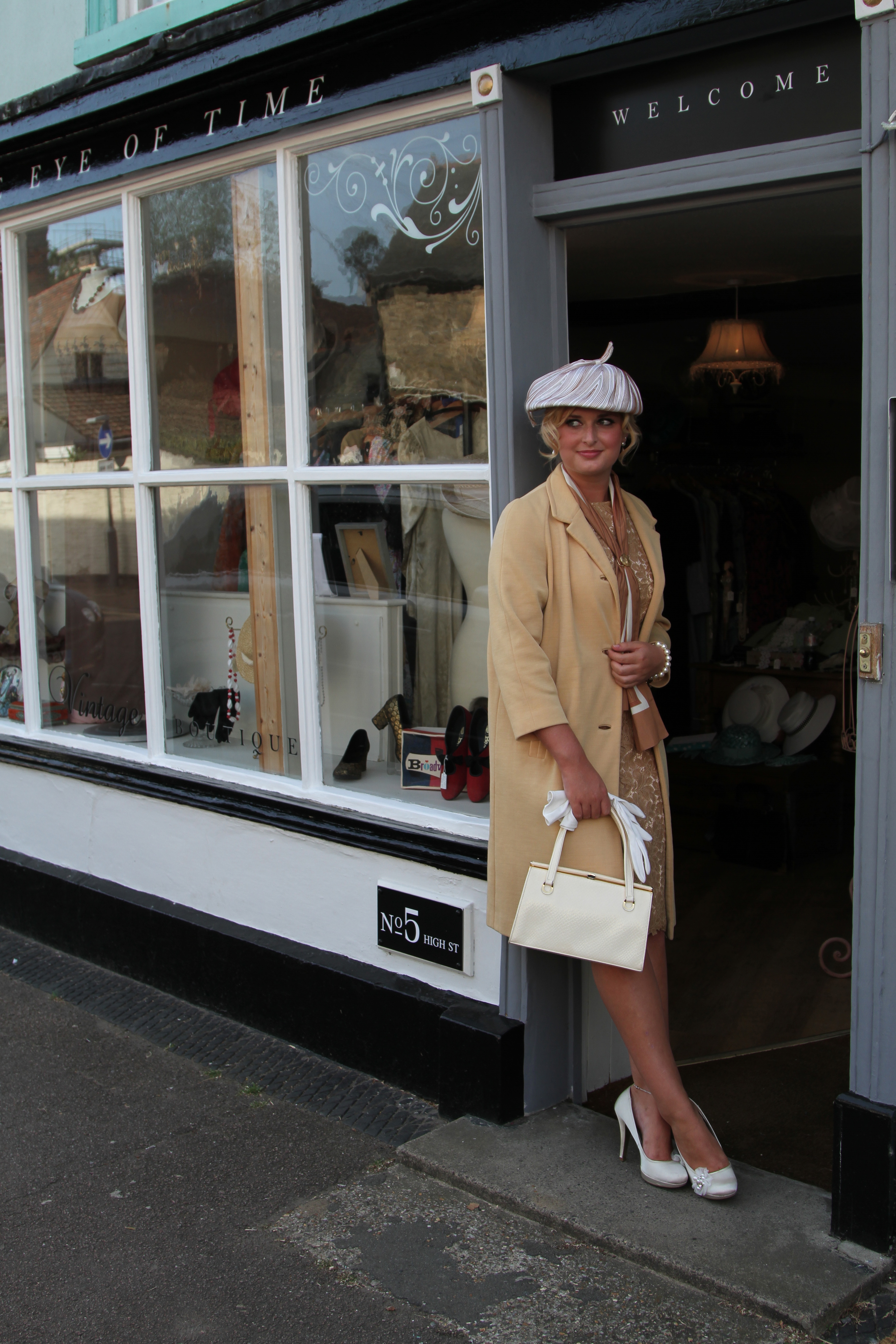 The Eye of Time Vintage Boutique   
In 2012 Vanessa and her partner - William McDonald - moved to the Essex/Suffolk border and established a vintage boutique in Clare. The emporium, run by William, known as "The Eye of Time," was packed with all sorts of treasures that drew customers from near and far including the BBC who bought in particular for their 'Call the Midwife' series.
"I've always had an eye for quality, and nothing quite compares to the euphoric feeling of discovering a designer label from the past," said Vanessa.
William was a quick learner and was soon dressing everyone for events like the Goodwood Revival and classic car rallies. Their shared love of serving the public and searching out vintage items to sell would not be lost and would be set to play its part in their following gite business.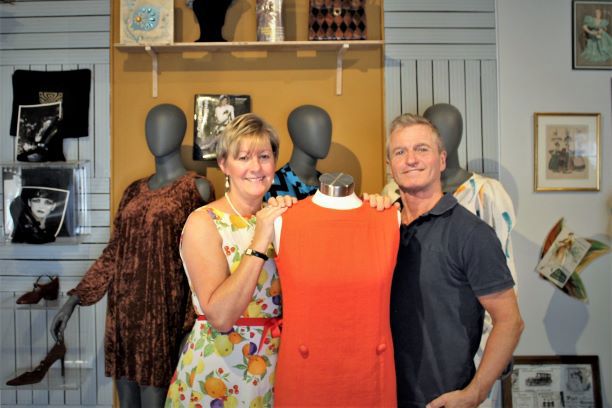 The fashion museum
In 2017 the couple moved to France and found their dream home with plenty of space to house a vintage collection. One of the outbuildings lent itself to becoming a small museum where Vanessa could showcase interesting facets of fashion for every decade of the 20th century. William put his carpentry skills to go used and created a superb environment to display such a diverse selection.
Vanessa carefully curated the story of how women dressed and the impacts of war, as well as the change of fabrics, technology and the film stars of the silver screen. She has woven in local purchases too that she has found in vide grenier and was delighted to include the New Home sewing machine donated to her by the previous house owners.
Future plans and how you can see the museum and nightwear? 
Vanessa plans to hold by appointment only, out-of-season talks to individuals or small groups on the contents of the fashion museum as well as on nightwear. Moreover, the book could be on the horizon too!
If you would like to learn more about the fashion museum or any related aspect, drop us a line on yourfrenchstay@gmail.com or enquire below
Contact Us