Outdoor Activities in North Dordogne
With a wide variety of sports and outdoor activities, suitable for people of all ages, the North Dordogne or Perigord Vert is an ideal destination for anyone with a strong passion for the great outdoors.
Water lovers may enjoy canoeing along the beautiful rivers, of which there are plenty for fishing in too. Those that prefer to be on terra firma can follow one of the many walking, hiking or cycle routes and greenways.
Here is our guide to outdoor pursuits in our area.
Walking near Mialet
The North Dordogne is a stunningly beautiful part of France and its woods and valleys are crisscrossed with hundreds of walks. Everywhere is suitable for walking - away from the main routes even the roads are quiet enough to walk all year round.
As Mialet lies in the Perigord Limousin Regional National Park, you can discover;
1800km of forests, rivers, wetlands and pastures
2000km of marked trails
200km of disused railway tracks
Simply download this superb app to find out more - 'Mon Parc Perigord-Limousin' on google play.
There are also maps in the gite with walk suggestions, including the 9km circular walk around the village reservoir.
Cycling near Mialet
Hire a bicycle from Bike Hire Direct


For everything, you want to know about cycling in the region visit Cycling in the North Dordogne.


If you like the idea of cycling but don't fancy going on the road, then why not check out the Velorail, when pedalling on an old unused railway track feels a bit safer!
Velorail near Mialet
At Cognac Sur L'Isle take a 5-seater bike over old railway tracks which allows you to see the countryside as if you were a train driver. Journey over bridges and through crossings for a great and different way to spend a few hours.
Canoeing near Mialet
The Dordogne is an excellent place for canoeists, with three rivers within which to canoe including the Rivers Vezere, Dordogne and Dronne. The nearest to Mialet is at Brantome on the Dronne, which offers an extremely picturesque 12km or 8km trip lasting 3 or 2 hours along the river which includes weirs to make the trip a little more interesting. You are well looked after and beginners are well catered for too. See this site for more details https://www.allocanoes24.com/
Fishing near Mialet
The Périgord, with the rivers Dordogne, Vézère, Dropt and its many lakes, has excellent fishing potential with 1,800km of 1st. category rivers, and 200km of 2nd. category rivers.
A full years licence to fish most of France costs around €88 and enables the holder to fish 1st and 2nd category waters. This amount varies a little between departments.


There is a distinction between 1st and 2nd Category Lakes and rivers in France.
1st (Premiere) Category Lakes and Rivers are predominantly inhabited by game fish from mid-March to mid-September.
2nd (Deuxieme) Category Lakes and Rivers are predominantly inhabited by coarse fish, mostly all year.
The holiday

licence is now available from June 1st - December 31st and costs €32 for a 15 day period. This entitles you to fish 1st and 2nd category waters in the region.



Daily

licences are now available for just €10 and can be purchased from January 1st - December 31st permitting the holder to fish 1st and 2nd category waters. The daily permits only cover the department in which they are issued, i.e. Haute Vienne (87), Charente (16) or Dordogne (24). There are some lakes locally that do not require anglers to be in possession of a permit, although there is usually a daily ticket fee.


The easiest way to buy a licence called a Carte de Peche in a tobacco or fishing tackle shop (Peches) or our village post office.
In the local lakes and rivers, you will find Trout, Chub, Carp, Pike, Zander, Perch, Shad and other species. See flyfishinginfrance for local fishing links.
Horse riding near Mialet
Imagine riding in the beauty of our Perigord-Limousin Regional Natural Park. Just 9 km north of us lies Dournazac where you will find stables to allow you to ride from just an hour to a full day hike including a picnic. To find out more go to academiedesartschevaleresques.ffe.com
Golf courses near Mialet
Golf du Genet (30mins/25km) in Saint Barthelemy de Boussiere. New in 2018, this 9-hole course is our nearest and therefore handy for a quick game.


Domaine d'Essendieras (44mins/43.5km) in St Medard d'Exideuil. The golf course offers a large variety of 9-holes so you never have a dull moment. It starts with a very short hole where precision is the keyword. A 130-metre par 3 with a vertical drop of 15 meters to a green that looks like a giant foot. Your walk will lead you along some small lakes and on some small hills with magnificent views. The large and very sloping greens will demand every bit of technique and concentration from you. This course is a pleasure to play on. https://www.essendieras.com/


International Golf de la Preze (52mins/47km) in Rouzede- Golf International de La Prèze is a really spectacular course, with its beautiful location, its hills, woods and lakes. It offers a main 18 hole champion's course, a unique 18-hole pitch-and-putting competition course, as well as a driving range and two pitch and putting practice greens. Golf de la Prèze is affiliated to the Fédération Française de Golf.


Golf de Saint Junien (52mins/54km) Les Jouberties, 18-holes - par 72, designed in a superb wooded area, this course is challenging and technically interesting for players of all levels, with a wide variety of obstacles and difficulties more or less numerous depending on the holes. On some holes, your driver will be very useful to play on the length, but you will also meet very tight fairways and where it is wiser to use an iron. The bunkers defended the greens, and on some holes, there are obstacles which make this course one of the best places to play in the Limousin.


Golf Club de Limoges (52mins/51.3km) 26 Avenue de Golf, Limoges. Designed by Hubert Chesneau, one of the most famous European architects with multiple achievements including the National Golf. This 18-hole course stretches over 55 hectares and offers amateurs pretty, often long holes with small greens. Moreover, its relatively flat relief suits all types of golfers. https://www.golfclublimoges.com


Golf Club de Perigueux (54mins/59.4km) in Marsac Sur l'isle Mature, a wooded 18-hole course where water is omnipresent, peaceful and relaxing, it remains nevertheless technical and surprising, accessible to practitioners of all levels. Enjoy the course, clubhouse and the pro-shop. https://www.golfdeperigueux.com/


Golf de la Porcelaine (1hr 2mins/57.6km) near Panazol, Limoges. In an 18-hole course, the rolling landscape is a picture and everyone can play according to their level. https://www.golf-porcelaine.com/
Mega Zip wiring, tree climbing, rail-biking and mini-golf near Mialet
If you are an adrenaline junkie then get a fix at the local Espace Hermeline in Bussiere Gallant. Here you can jump off a 30-metre platform and slide at up to 60km an hour along a 400-m-long zip-wire cable that crosses over a huge lake. Not bad for only 6 euros a go! Espace Hermeline has lots of other sports to offer so do check out the website for details.
Balloon flights
Parachuting
Flying
Discover the villages and chateaux of the Perigord Blanc from the air. Take off from Perigueux airport.
Things to See & Do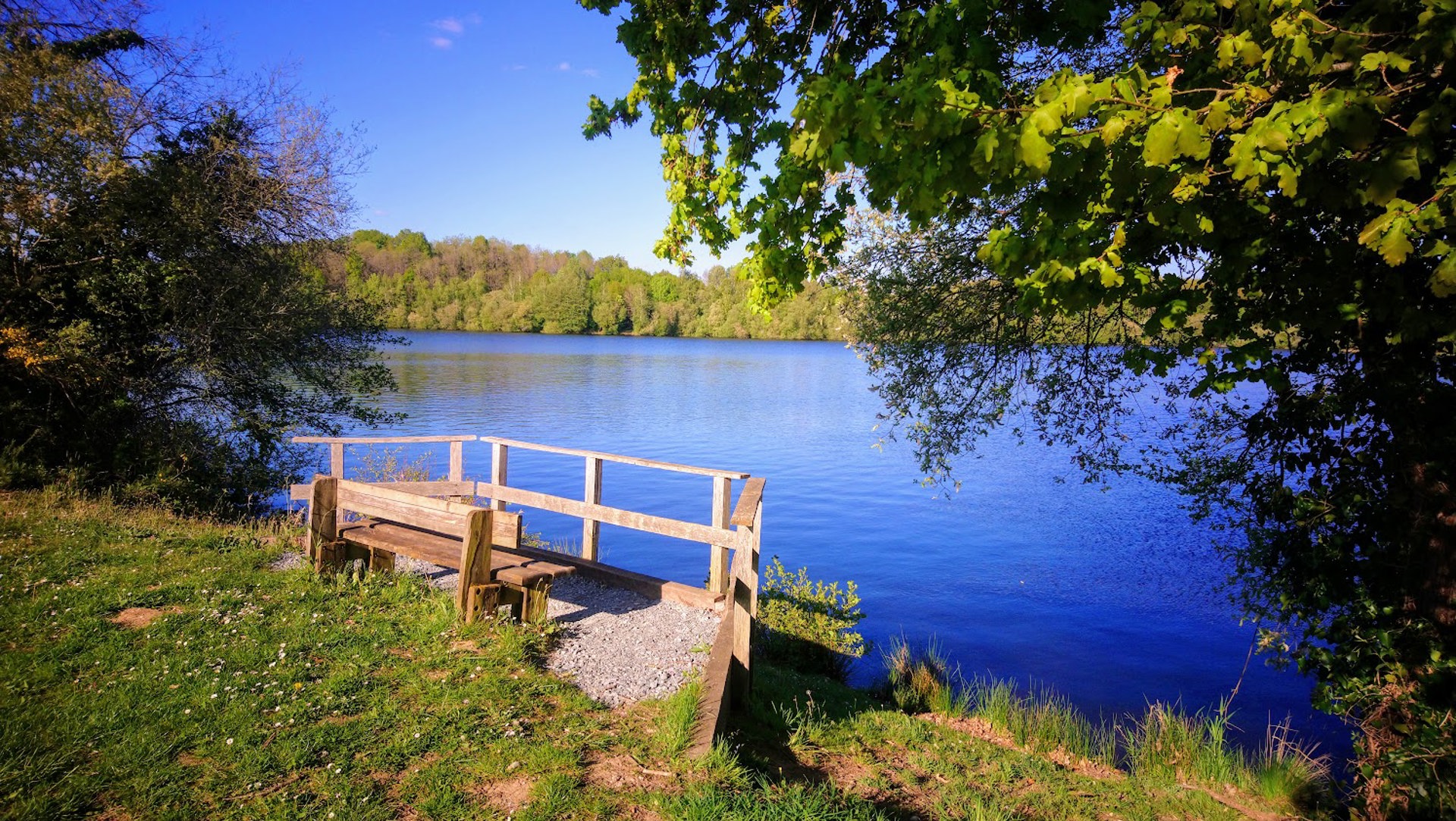 The charming village of Mialet is located in the Dordogne, South West France in the Aquitaine region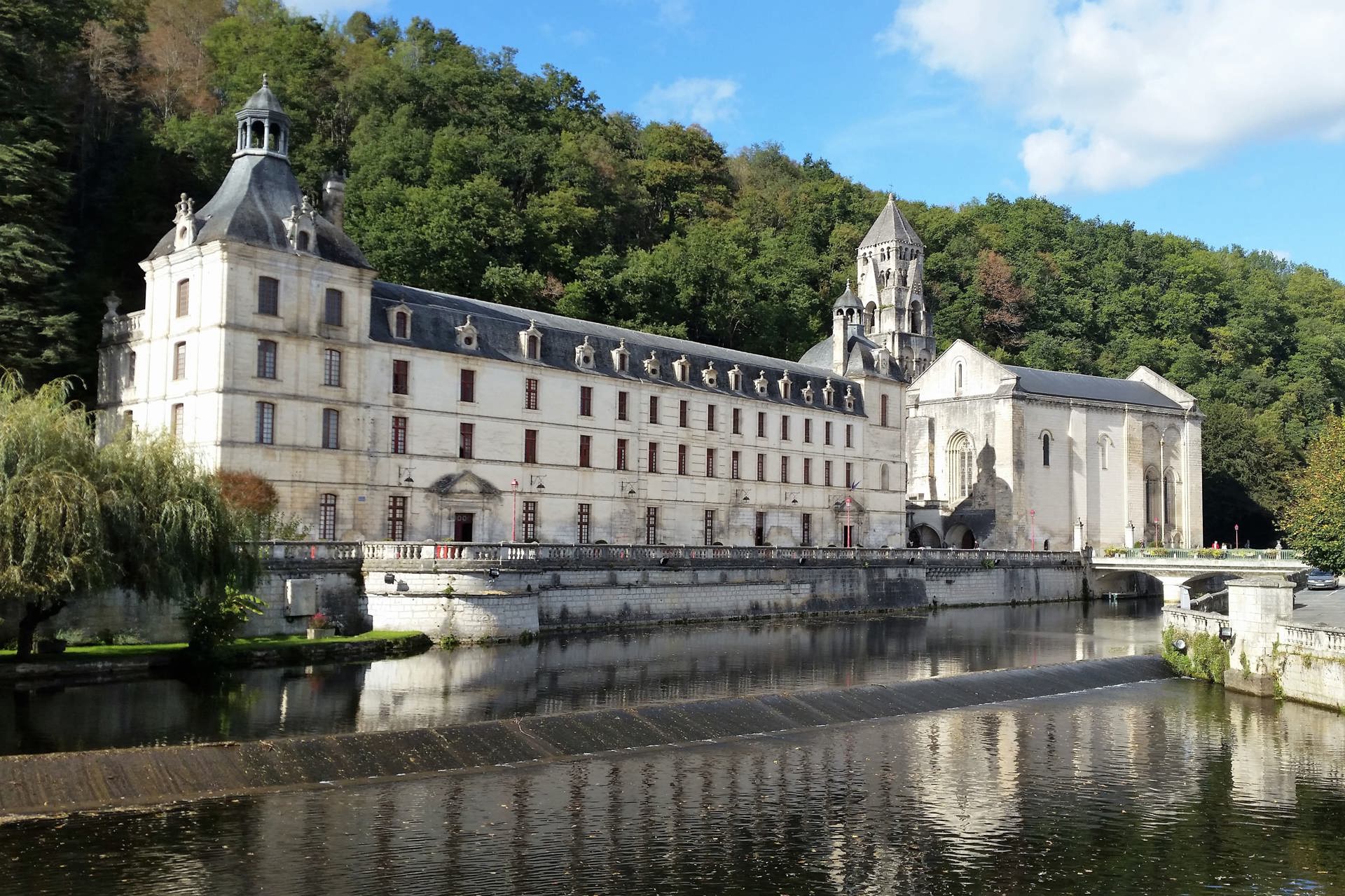 There are so many places to visit and things to do in our area. To give you a little taster we have created a list of our top 12 favourites.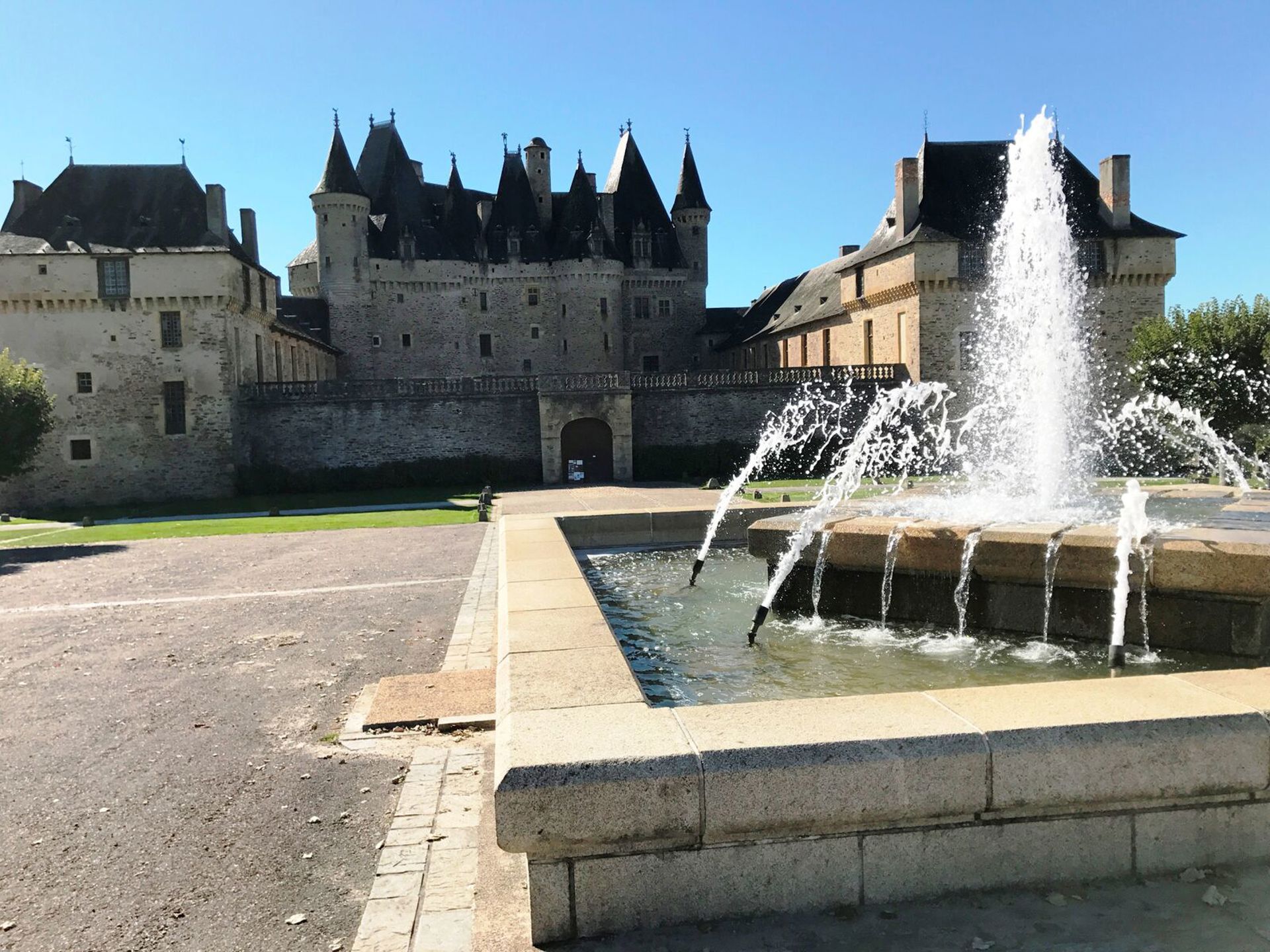 There are countless places to visit within a 2-hour radius of Miallet. Here are the main sites including drive time and distance.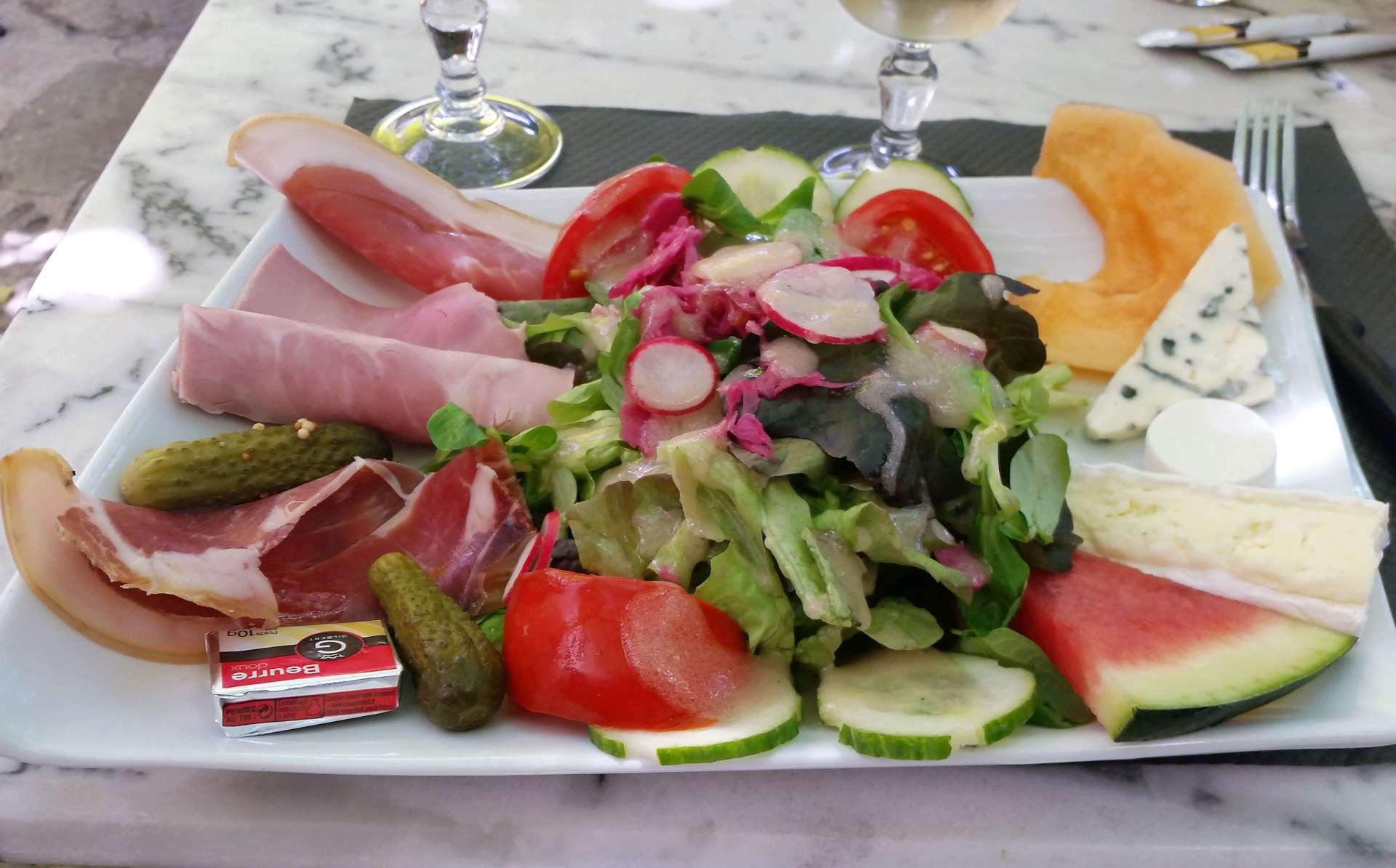 Eating out is a fabulous experience in this part of France and there is a huge variety of establishments to choose from.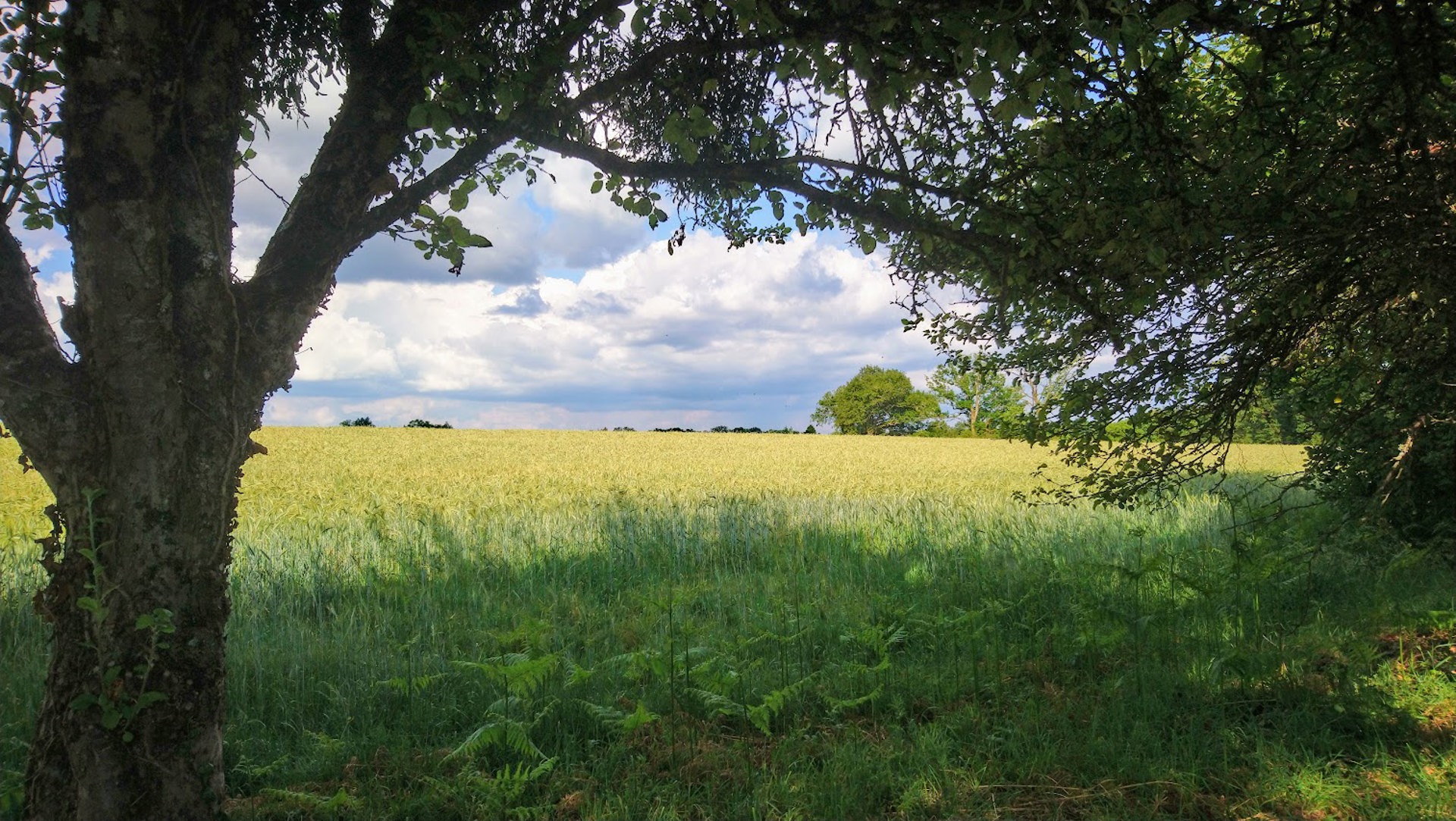 The North Dordogne or Perigord Vert is a perfect location for those with a great affinity to the great outdoors