Top-12 tourist attractions in the
North Dordogne (Perigord Vert)
There are so many places to visit and things to do in our area that it is quite a task to list them all on our website.
Here is a selection of our top 12 favourites to give you a small taste.
For our gite guests, we provide an up-to-date folder full of local leaflets including attractions and events not covered in the tourist guidebooks.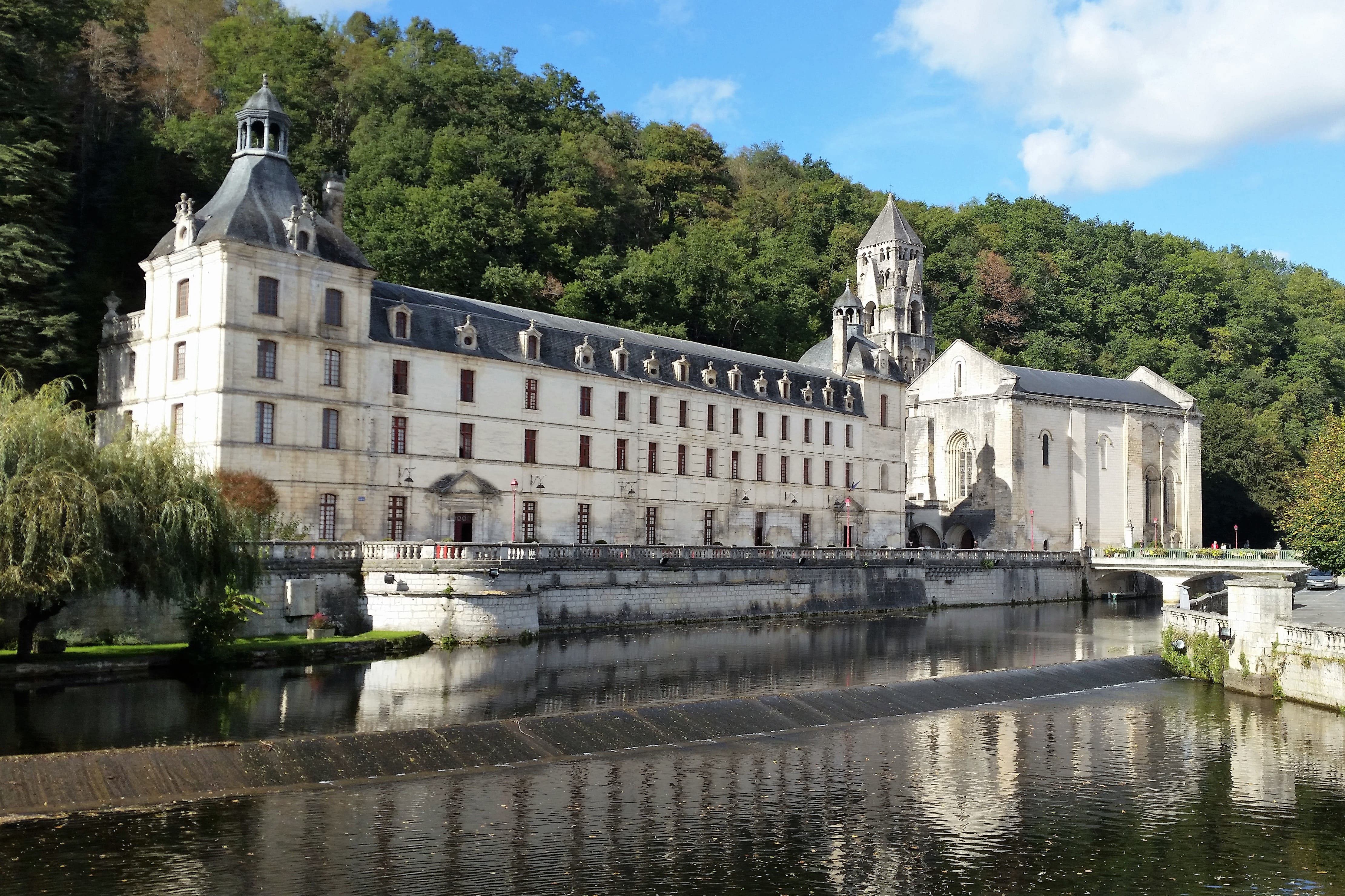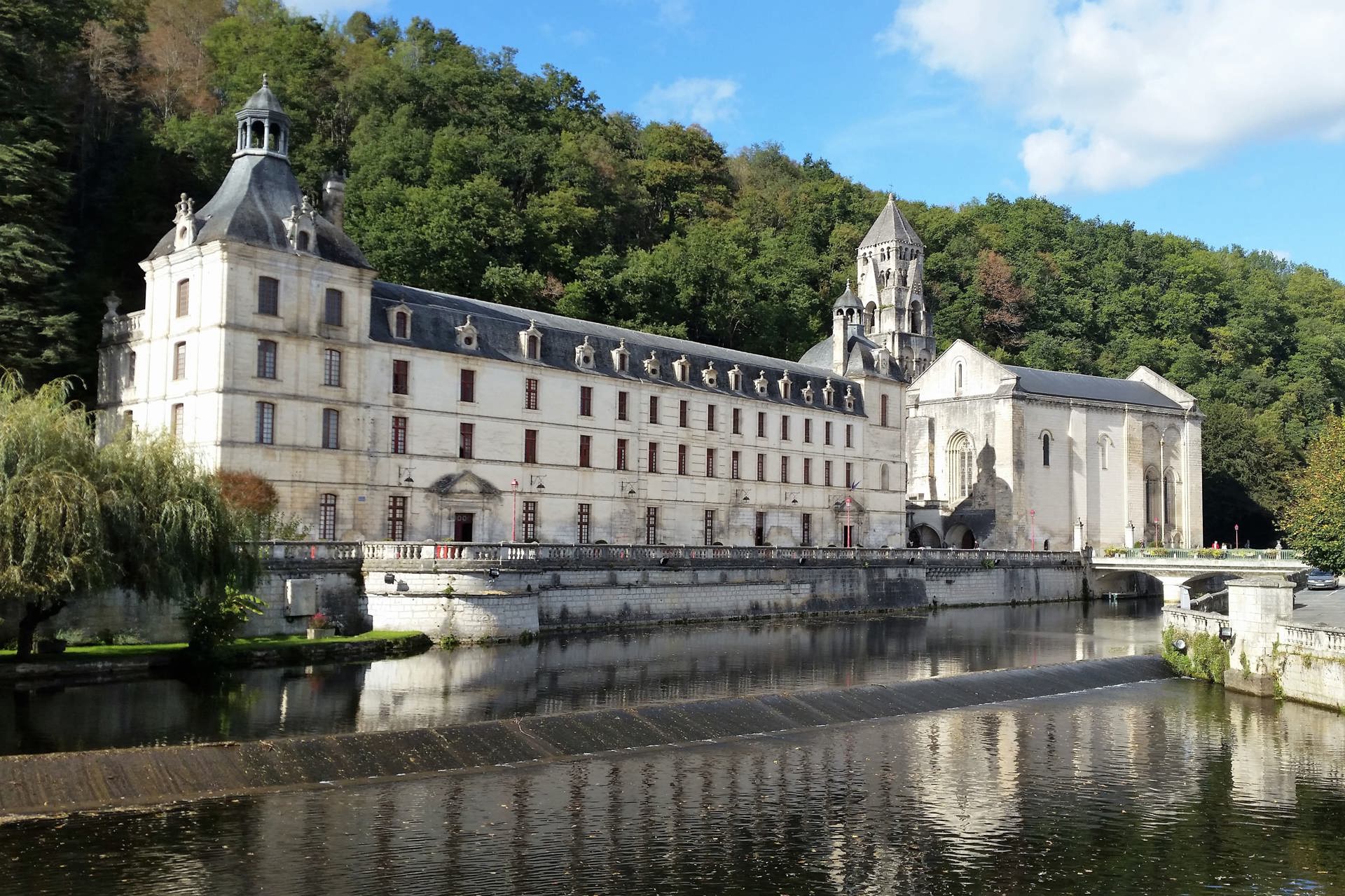 Benedictine Abbey in Brantome
Brantome
Is an attractive town on the northern edge of the Dordogne sometimes referred to as the Venice of the Perigord? The 8th-century abbey founded by Charlemagne began life as habitable caves which can be visited at night during the peak holiday season. Brantome has a beautiful mix of medieval and renaissance architecture and is rated as one of 'Les Plus Beaux Detours' in France.
What to do/see there:
Benedictine Abbey
Grottes de L'Abbaye
Oldest bell tower in France
Artist Ferdinand Desmoulin museum
Jardins Tranquille
Dronne river cruise
Canoeing
Chateau de la Hierce
Brantome Police Horses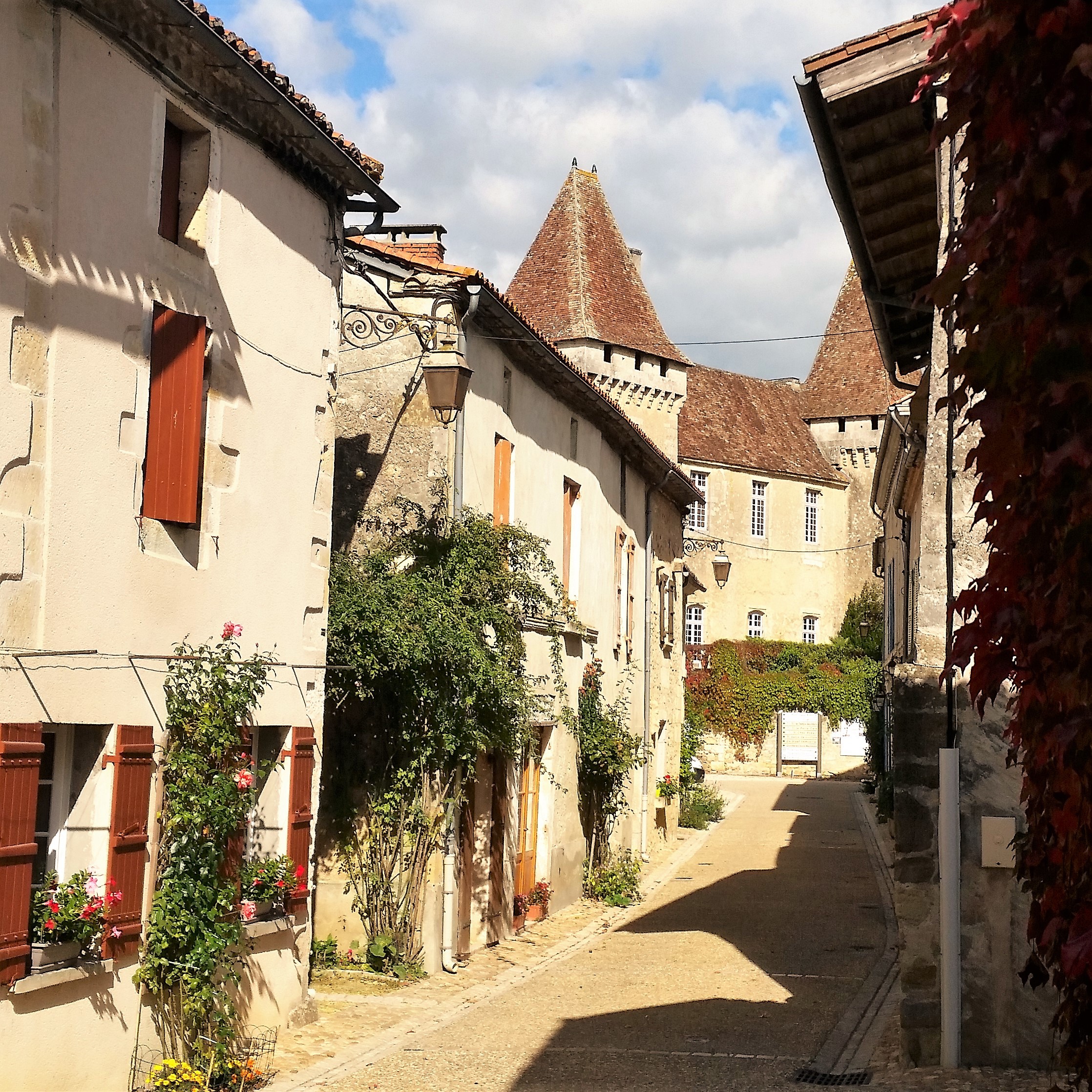 Cobbled back streets of St Jean de Cole
St. Jean de Cole
Officially classified as one of the most beautiful villages in France. With its ochre-coloured houses, half-timbered buildings, and renowned tiled roofs it's a photographer's dream. The main square is dominated by the beautiful 12th-century Chateau de la Marthonie (private). In summer it's the perfect place to stop off for lunch by the river.
In May thousands of visitors flock to buy at the famous 'Florelies' flower and plant fair.
There are 15 more of these beautiful villages to see in our region.
What to do/see there:
Roman-Byzantine Church of St. John the Baptist
The old bridge and the miller's house
The priory with its cloister
Clovis Reymond's old distillery shop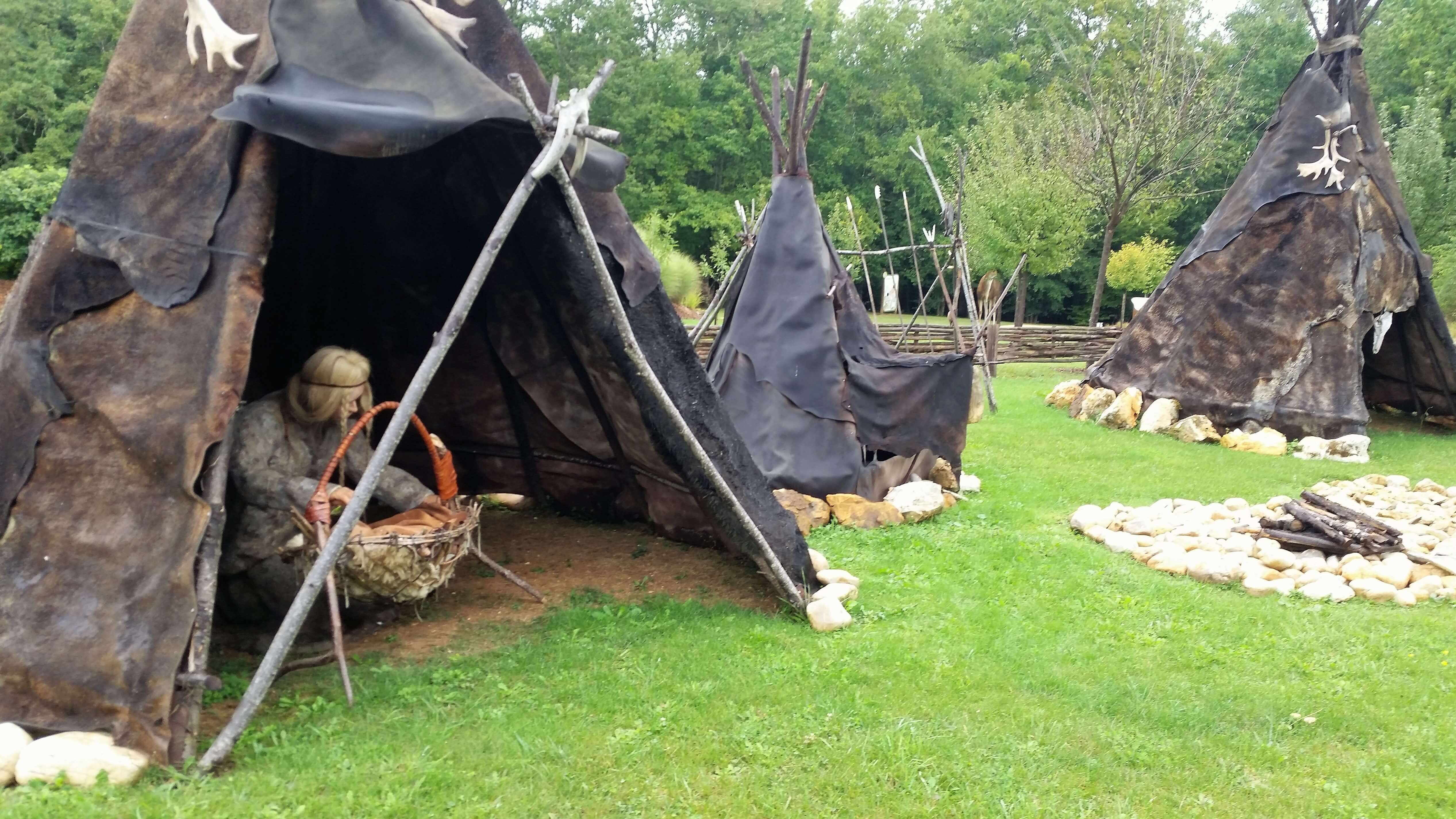 Grottes de Villars prehistoric living
Grottes de Villars 
A huge natural cave formed in the Jurassic period full of spectacular stalactites and stalagmites. This cave is unique because it also has prehistoric paintings, including a rare human figure. The world heritage site Lascaux is where the visitors all flock, but the caves you see there are replicas of the original due to deterioration. What is magical about Villars is that you see the original cave paintings.
Outside there is a trail with replica houses that prehistoric man might have lived in, animals he may have hunted and plants he may have cultivated, all with good information panels.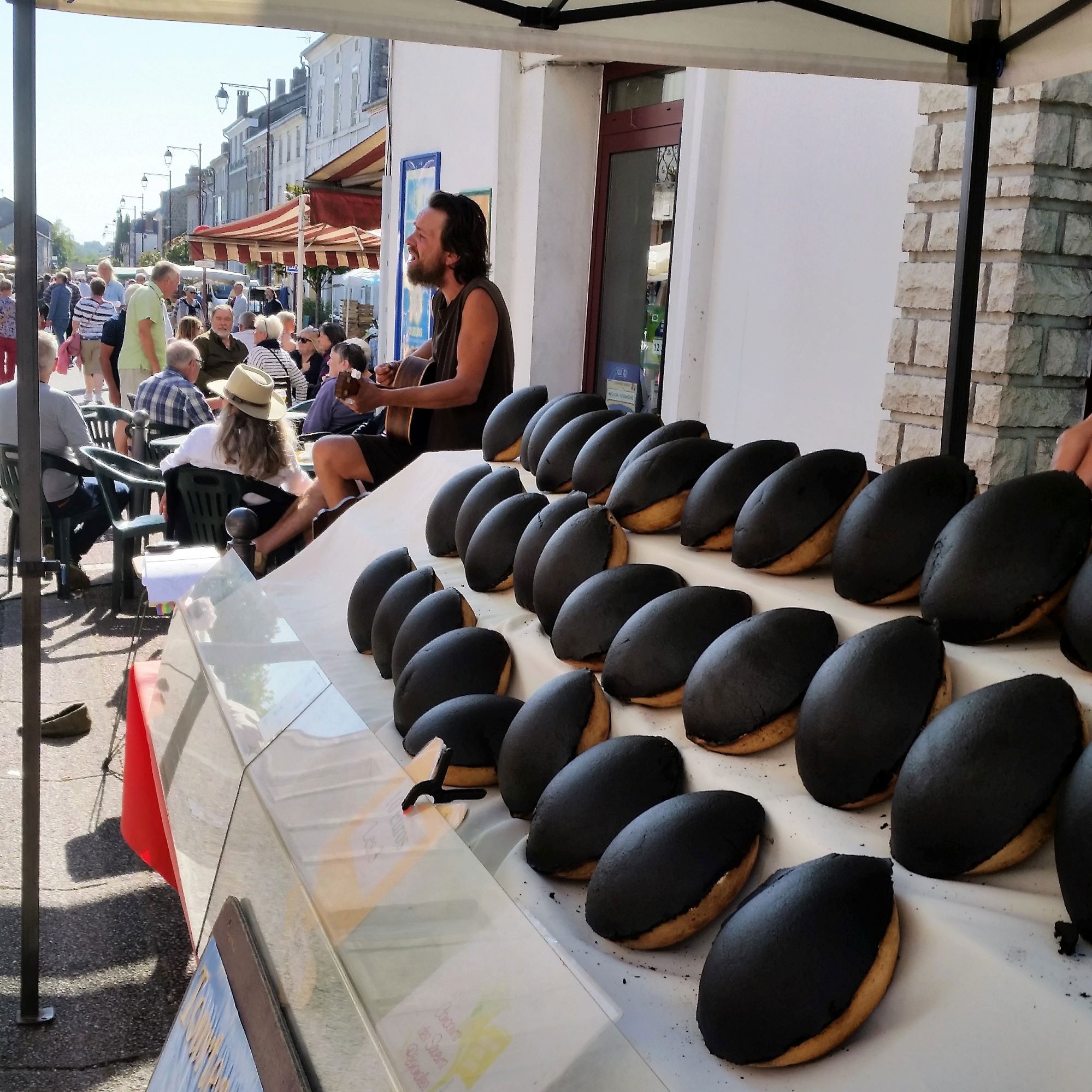 Wedneday Street market at Piegut Pluvier
Piegut Pluviers
Lining the pretty streets of this quaint village is an important market that has been held here on Wednesday mornings since 1642. Today it's one of the largest markets in South West France where you will find everything from artisan foods, arts and crafts, clothes, plants and even livestock.
It's a great place to join the locals or maybe just watch from a cafe viewpoint. You will find a superb selection of regional items not only from the Dordogne but as it sits on the border of the Charente, products from that region too including the fragrant Charante melons. For guests who fly, don't forget the gite has its own coolbox, perfect for lunch treats!
Finally, if you are looking for gifts to take home, do look out for the famous Charante slippers and maybe visit the nearby slipper museum inside the castle in Varaignes.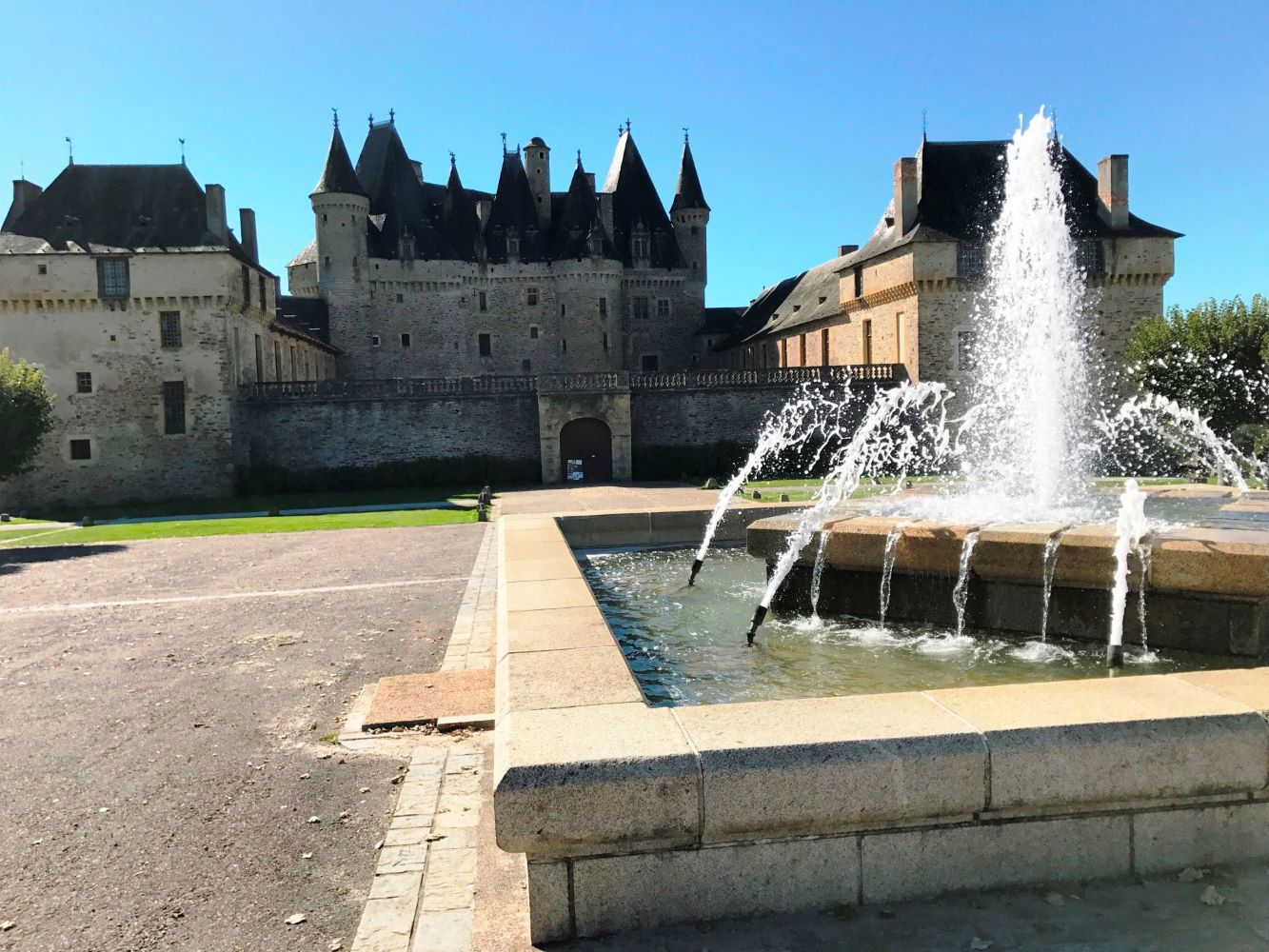 The spectacular Chateau Jumilhac
Jumilhac le Grand
Jumilhac le Grand is a small hillside village dominated by one of the finest chateaux in the Perigord, listed as a national monument. Its spectacular fairytale roof is unique in France (it supposedly was the inspiration for Walt Disney's castle) and it has beautiful terraced gardens. During the summer you can dine at a restaurant right next to the fountain and then at 9.30 pm take a castle tour under candlelight, which we highly recommend.
What to do and see there:
12th-century Chateau Jumilhac
River walks
Hiking
Gold Museum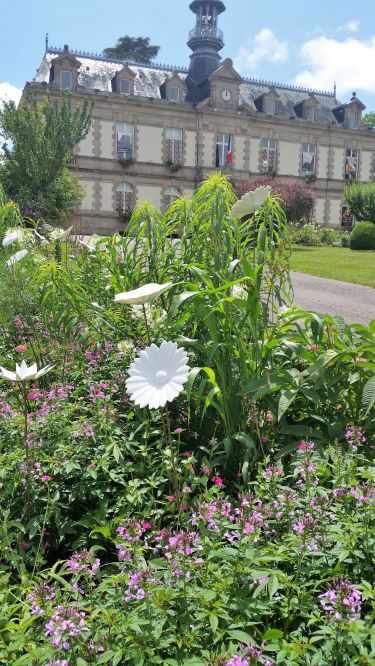 St Yriex La Perche Town Hall
St Yriex la Perche
St Yrieix la Perche is a pretty medieval town located in the Limousin and is one of the 'Plus Beaux Detours de France'. It was here that kaolin (white clay) was first mined in the 18th century from a nearby quarry in Marcognac and used to develop the famous Limoges porcelain. Kaolin was discovered in 1768 by J.B. Darnet at a site now known as the Village of Porcelain.
We love it for its great mix of small independent shops including, wine, cheese, chocolate. porcelain and brocante.
What to do and see there:
12th-century church
Gardens of the Maison du Patrimonie
Cultural centre with illustrated 12th-century Bible
Tourist Information office Heritage tour
Porcelain MP Samie outlet shop
Saturday market
Nearby:
Marcognac Terre de Porcelaine (Historic monument)
Village de la Porcelaine outlet and museum
Boule d'Or Madeleine factory visit and outlet shop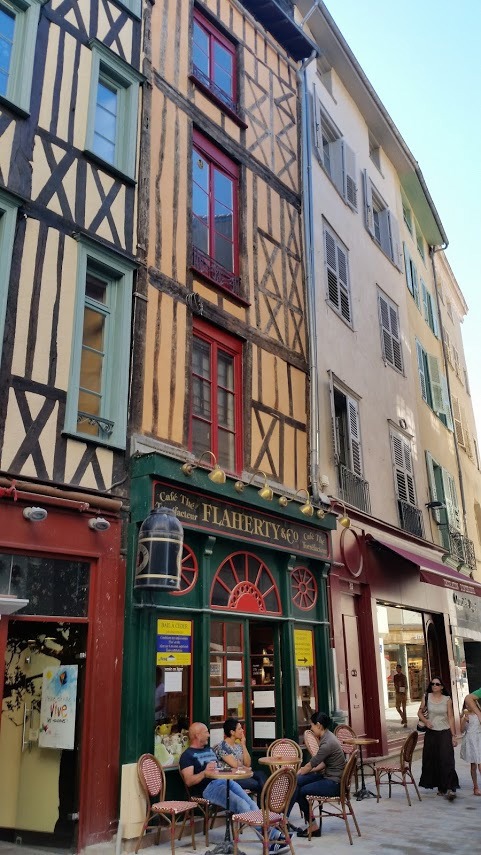 The old medieval streets of Limoges
Limoges
Limoges is the 'capital' of the Haute-Vienne department and of the Limousin region. With a long history dating back to the early middle ages, its early status was closely linked to the porcelain industry. The city is large and is divided into two parts, the high village, and the cathedral and station area. In between are many narrow cobbled streets full of artisan boutiques and charming eateries. Impressionist artist Renoir was born here, and his paintings can be seen at the L'Eveche Museum. There is much to excite porcelain lovers, including the Adrien Debouche Museum. This not only has the largest collection of Limoges porcelain in the world but also other works representing the greatest stages in the history of ceramics.
Ville Haute
Jardin d'Orsay
Quartiere de la Boucherie
Saint Aurelien's chapel
Church of St Michel de Lions
Les Halles (covered market)
Verdurier Pavilion
Cathedral District
Saint-Etienne Cathedral
Museum de Beaux-Arts
L'Eveche Garden and Museum
Resistance Museum
Boulevard Louis Blanc – Porcelain makers street
Limoges Benedictine Art Deco Railway Station
Adrien-Debouche National Porcelaine Museum
Casseaux Oven Museum (Porcelaine furnace)
Bernardaud Porcelaine and outlet
Limoges Town Hall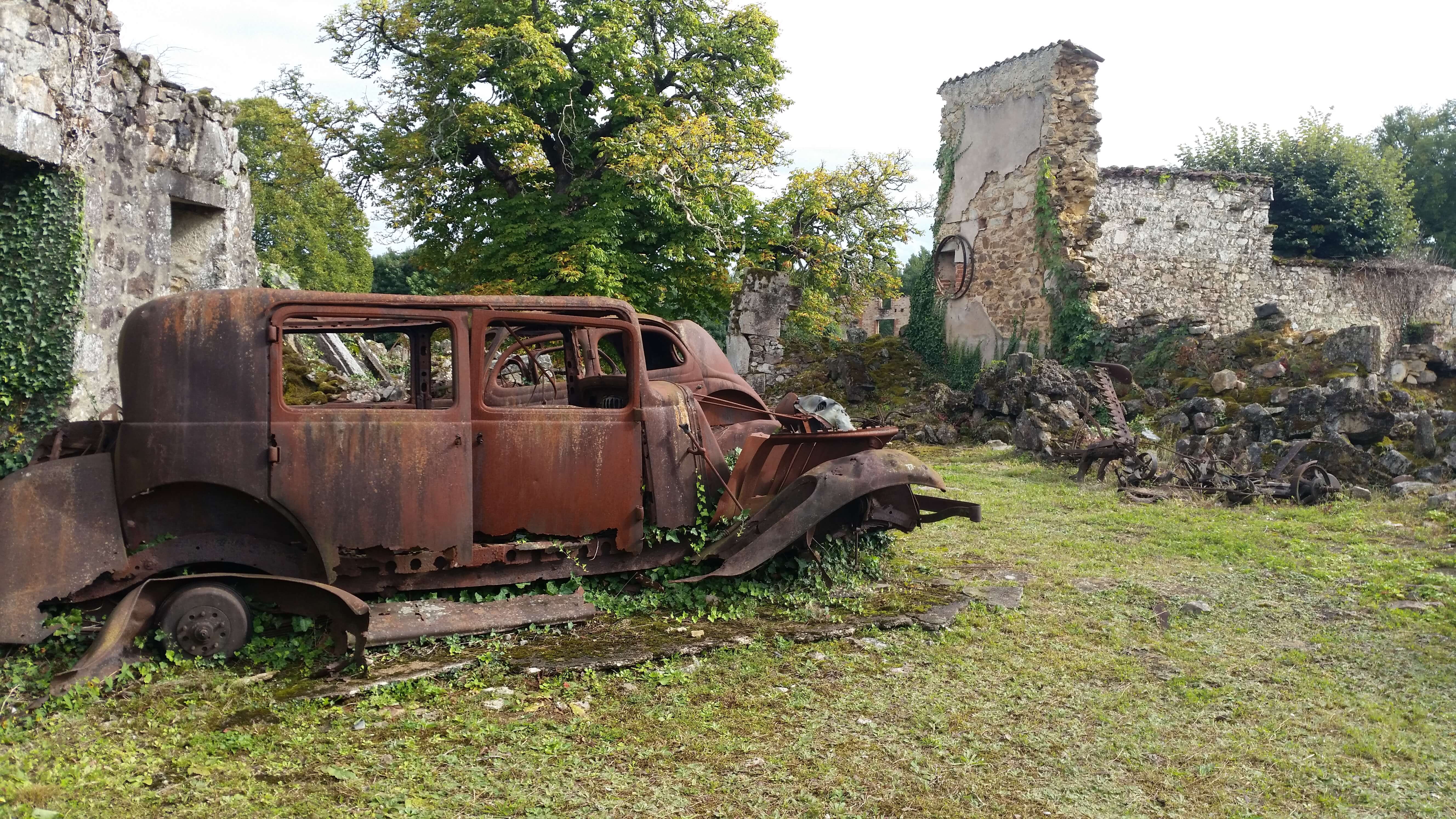 The preserved village of Oradour sur Glane
Orador sur Glane
This is known in France as the village whose inhabitants and contents were destroyed in the last months of the 2nd World War. It has been preserved in its bombed and burnt-out state as a poignant tribute and memorial to those that perished.
Visit the museum to learn all the details about what happened to the events and then explore the village at your leisure with its rubble and burnt-out buildings and the places where 643 people lost their lives on that fateful day.
All of our guests have visited here and highly recommend it.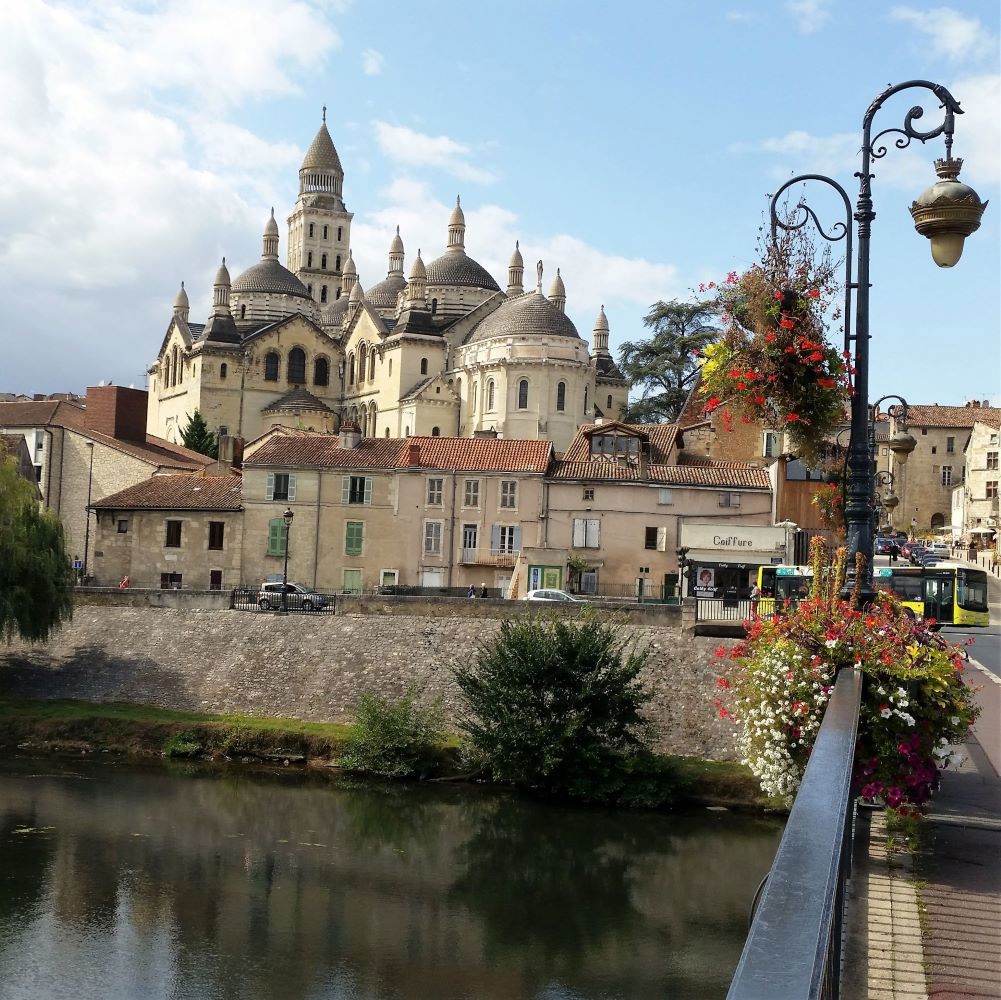 St Front Cathedral Perigueux
Perigueux
PERIGUEUX the capital of the Dordogne is an ancient city, dominated by its UNESCO Byzantine cathedral a model for the Sacre Coeur, Paris. Many small streets radiate from here with Medieval and Renaissance buildings. Perigueux is also home to perhaps the best Roman remains outside Rome, featuring a superb glass-roofed Gallo-Roman villa. The city's most famous building is the 14th Century 'Maison de Patissier' from where Perigueux's 'pate de foie gras' is said to have been first made. Food is important here and nothing illustrates that better than the bustling market on Saturday morning. Afterwards, take time for lunch and people-watching from delightful leafy corner cafes.
What to do and see there:
Cathedral St-Front
Saturday food market
Maison de Patissier
St Etienne Church
Vesunna Gallo Roman Museum
Vesunna Temple 2AD
The Military Museum
Perigord Museum of Art and Archaeology
Tourist train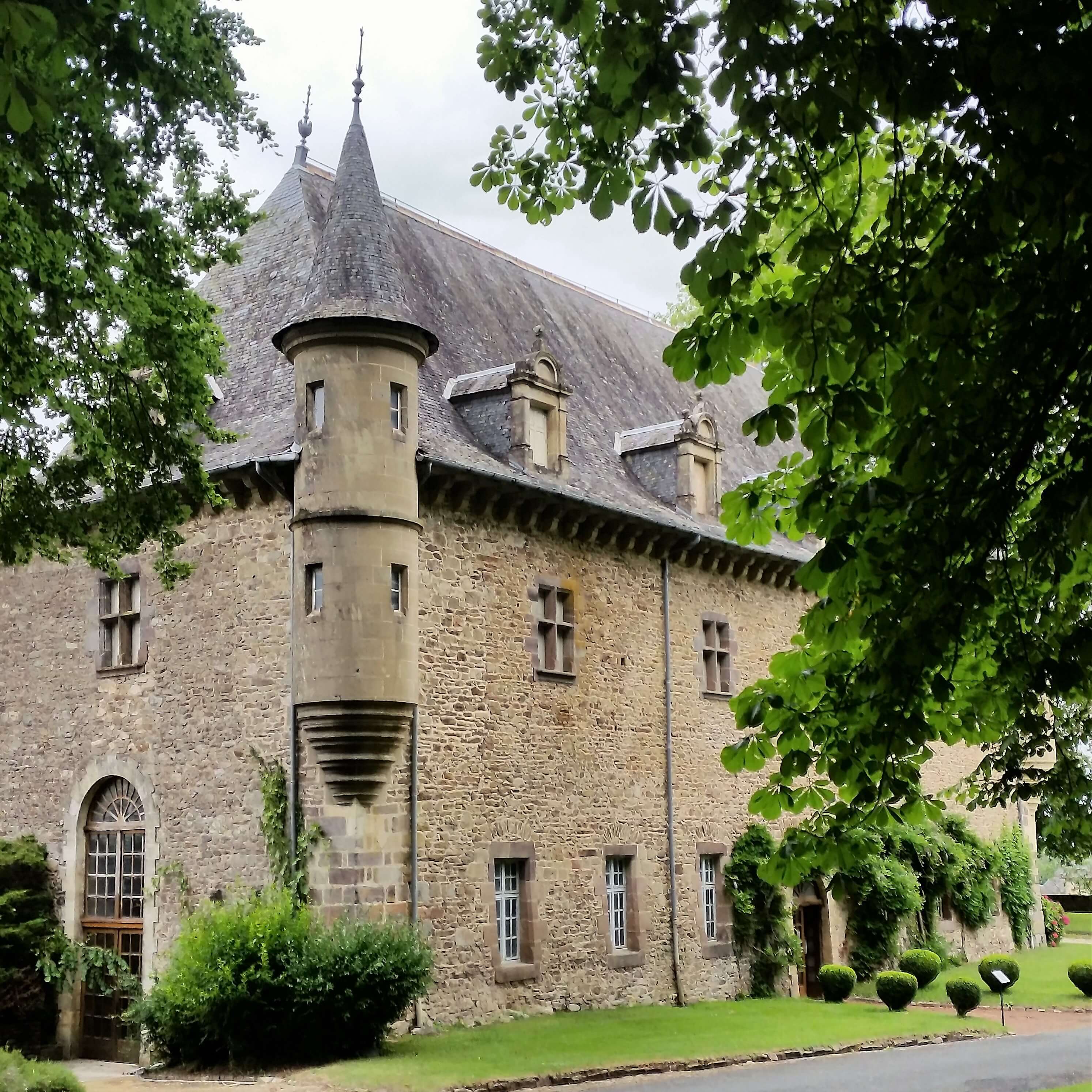 Arnac Pompadour
ARNAC POMPADOUR is located just over the border in the Correze department and is the home of the national stud. Sun King Louis XV gifted the chateau there to his favourite, the Marquis de Pompadour (AKA Madame Pompadour).
The racecourse opened in 1837 and is one of the most beautiful in France, we can highly recommend attending one of the summer racing fixtures for a fun day out. With an additional 150 other equestrian events held throughout the year, it's an absolute must for horse lovers.
What to do and see there;
Orangerie stables
Racecourse
Puy Marmont equestrian stadium
Chateau de Pompadour
14th Century Saint Yreix fountain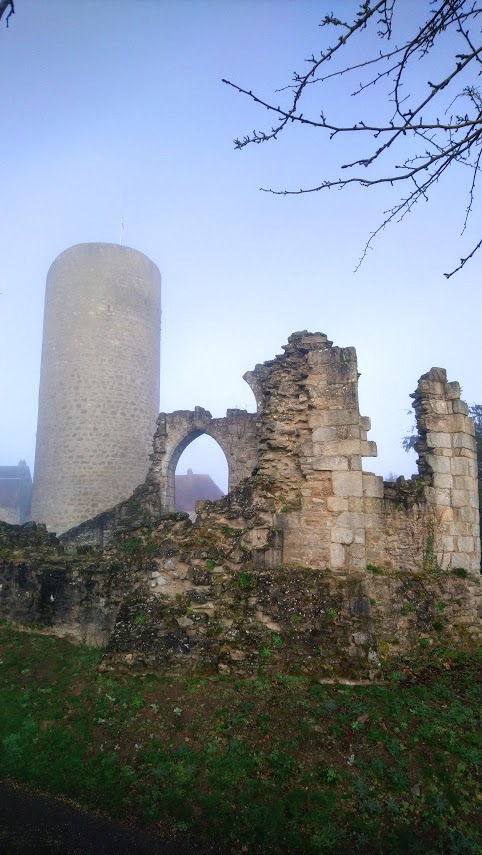 Chateau de Chalus Chabrol
In this medieval castle in 1199 whilst Richard 1st (Richard the Lionheart) was besieging Chalus, that he was hit by a cross bolt and died days later. It's reputed his entrails are buried in the ruined chapel. For those interested in this period of history, you can follow the 'Richard the Lionheart Trail' which includes a number of locations in the region that he may have visited in his time here.
What to do and see there:
Tour Chateau de Chalus Chabrol, and see the room Richard 1 took his last breath.
Chateau de Chalus Malmart (ruins)
Eco-museum (open in summer)
Visit the Hotel Saxo where TE Lawrence (Lawrence of Arabia) stayed as a student studying 11th-century architecture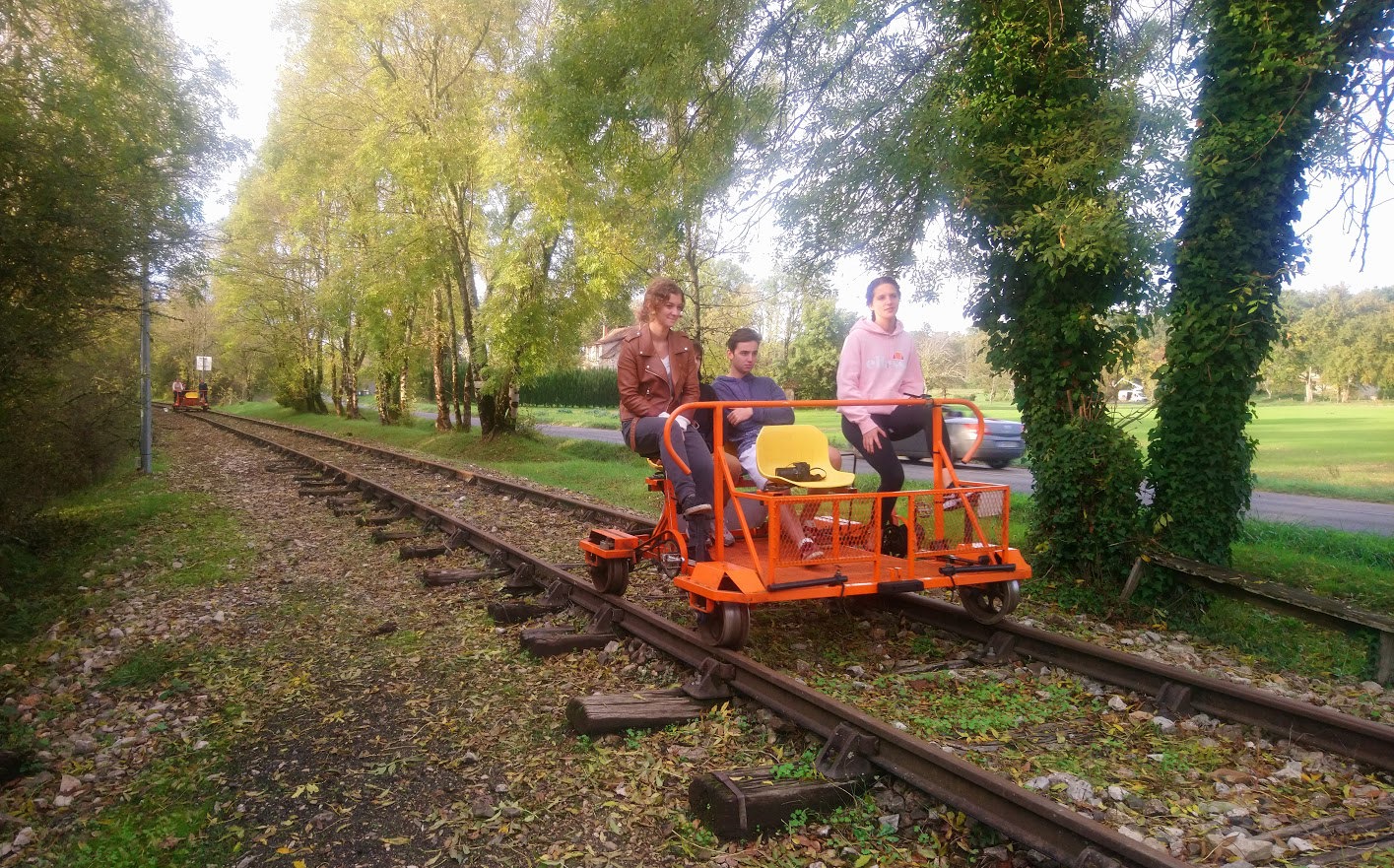 Velorail 5-seater bikes at Cognac Sur L'isle
Velorail du Perigold Vert
VELORAIL DU PERIGORD VERT offers a very different and fun way to spend an afternoon on an old disused railway line. The Velorail is basically a small coach on four wheels that moves by pedal power. One or two people take the saddles whilst up to three others can sit back and enjoy the journey. With minimal effort, the journey is a very pleasant one through the glorious countryside, via viaducts and railway stations.
There are a number of Velorails operating in the same manner in France, this one operates a number of different routes throughout the year between Cognac Sur L'isle to Thiviers.
There are so many places to discover when on holiday in our area that this top 12 serves only as a brief introduction to a few of our favourites.
If you have a look at our region, you will be amazed at the amount and range you can see within a 2-hour drive of Mialet.
Within our gite there is a more comprehensive guide to what's available throughout the Dordogne and surrounding regions. To help our guests we also include recommended days away so that you can maximise sightseeing without having to spend precious time researching guidebooks.
Things to See & Do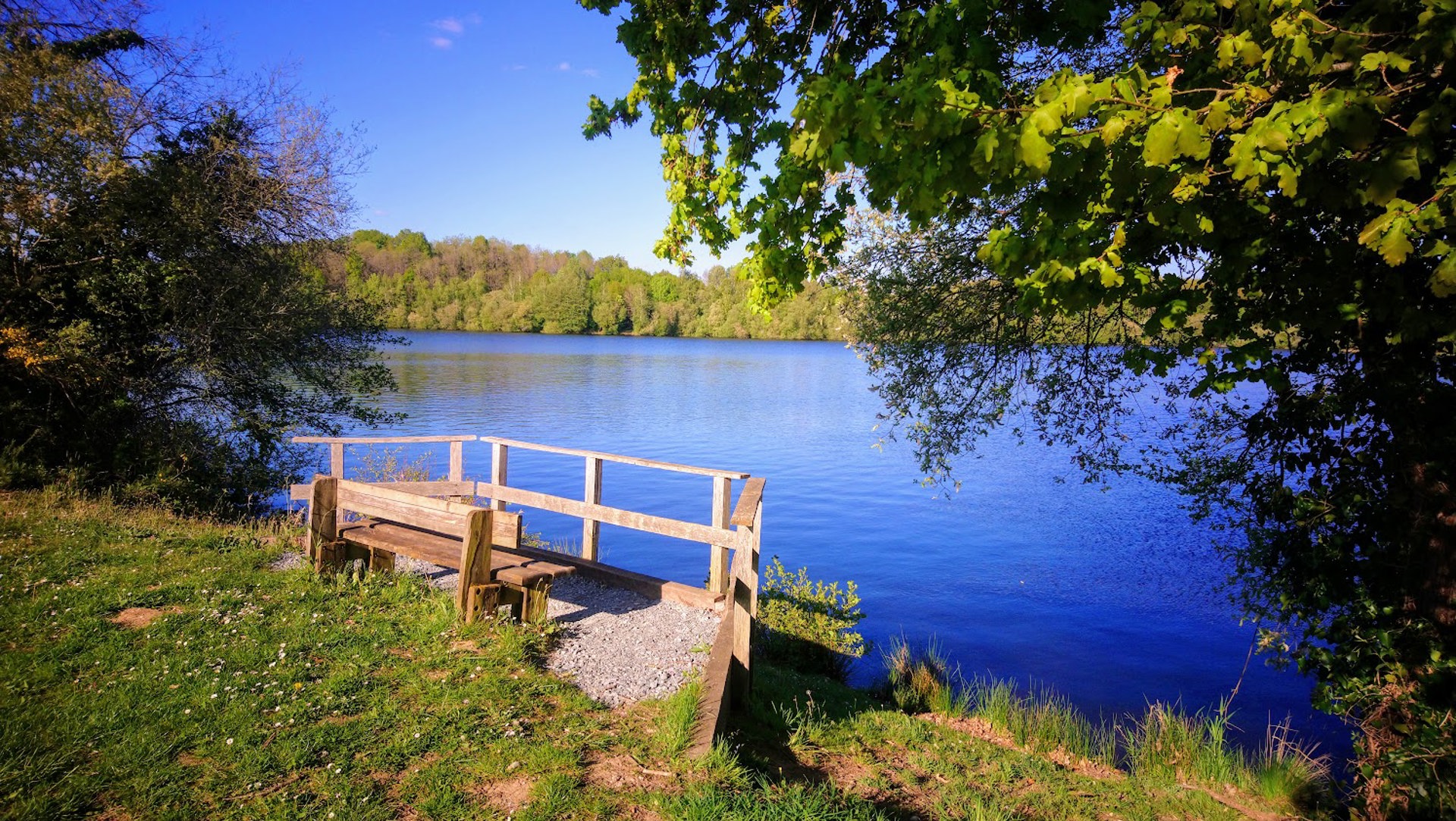 The charming village of Mialet is located in the Dordogne, South West France in the Aquitaine region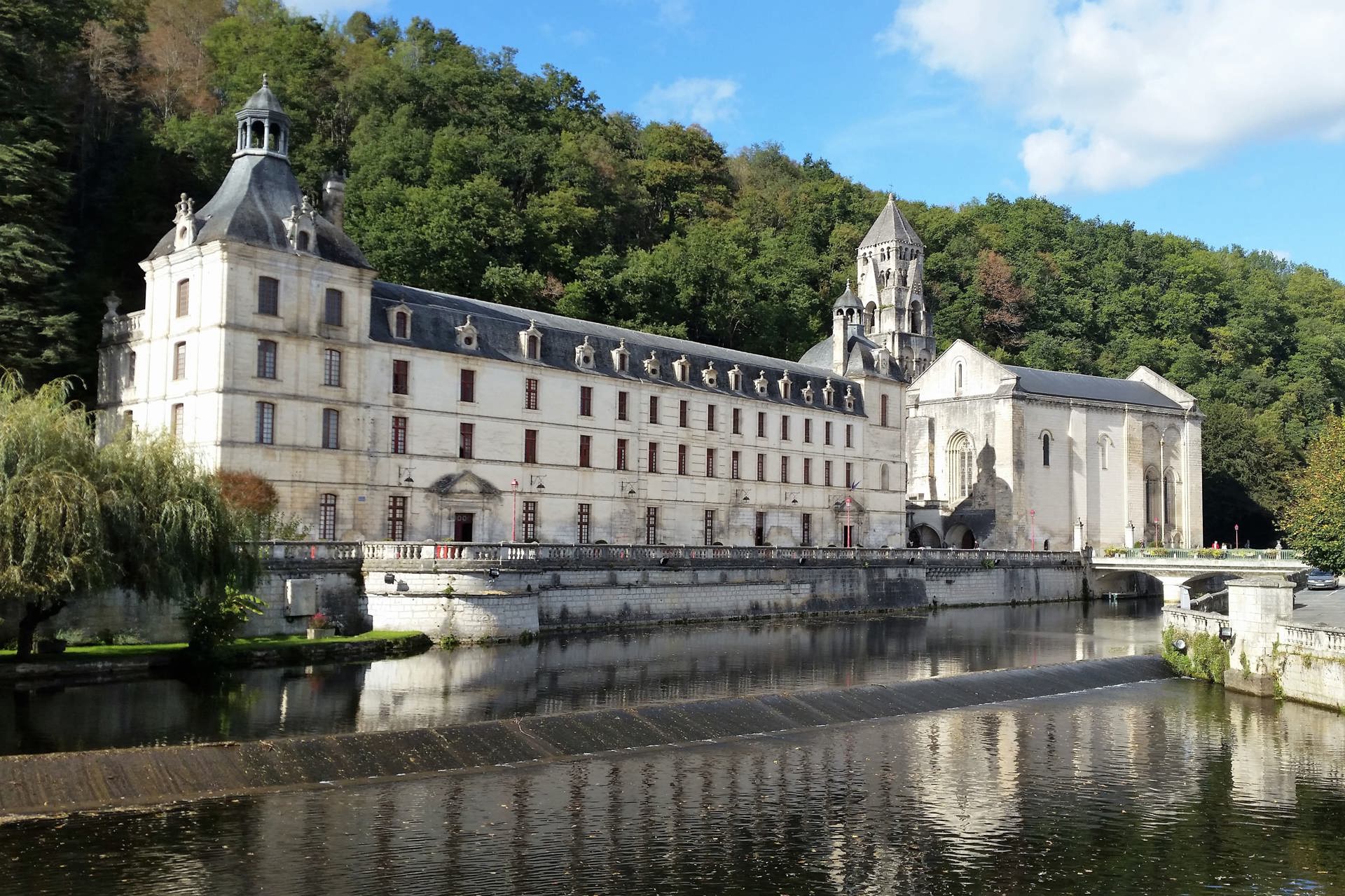 There are so many places to visit and things to do in our area. To give you a little taster we have created a list of our top 12 favourites.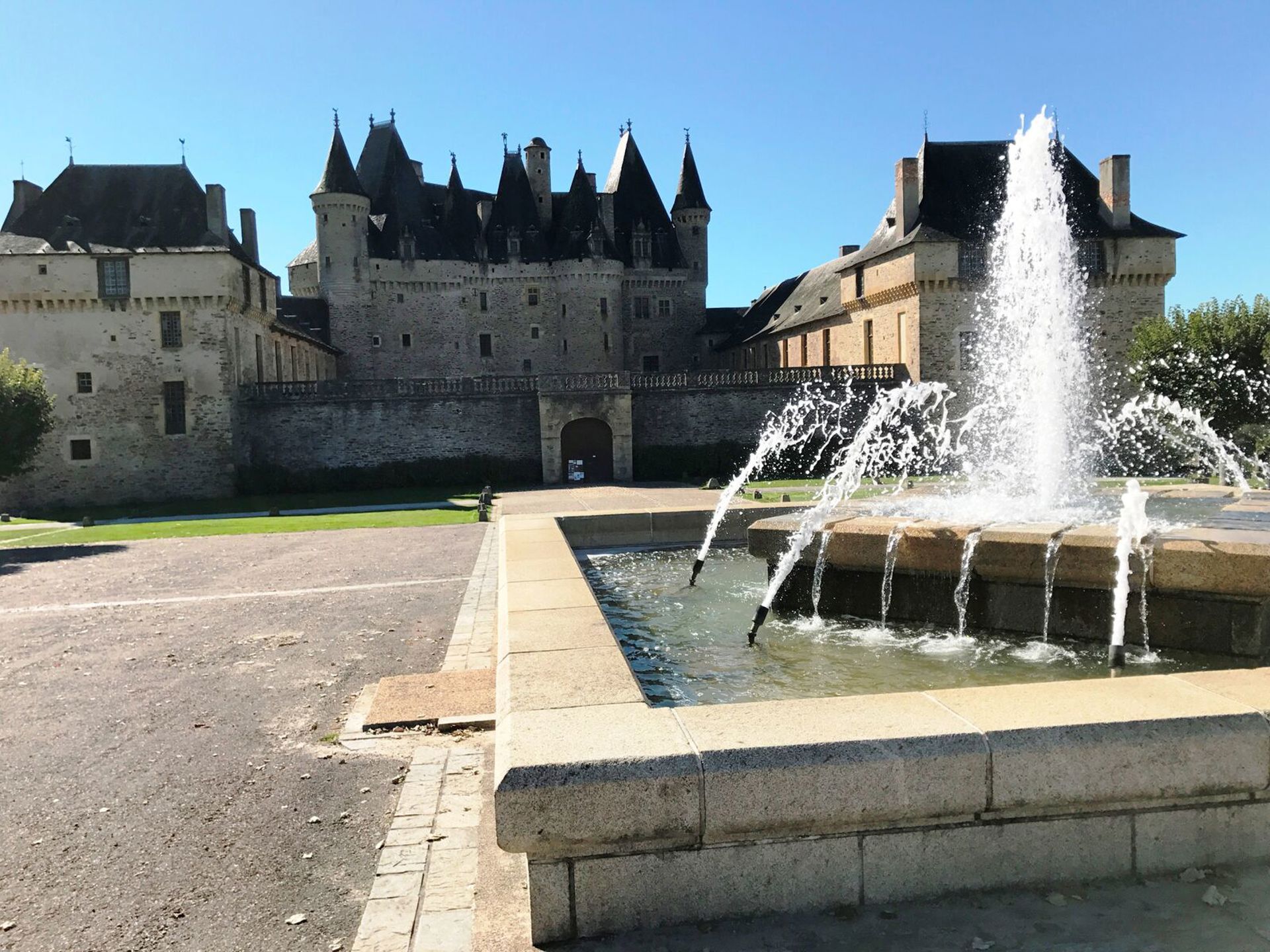 There are countless places to visit within a 2-hour radius of Miallet. Here are the main sites including drive time and distance.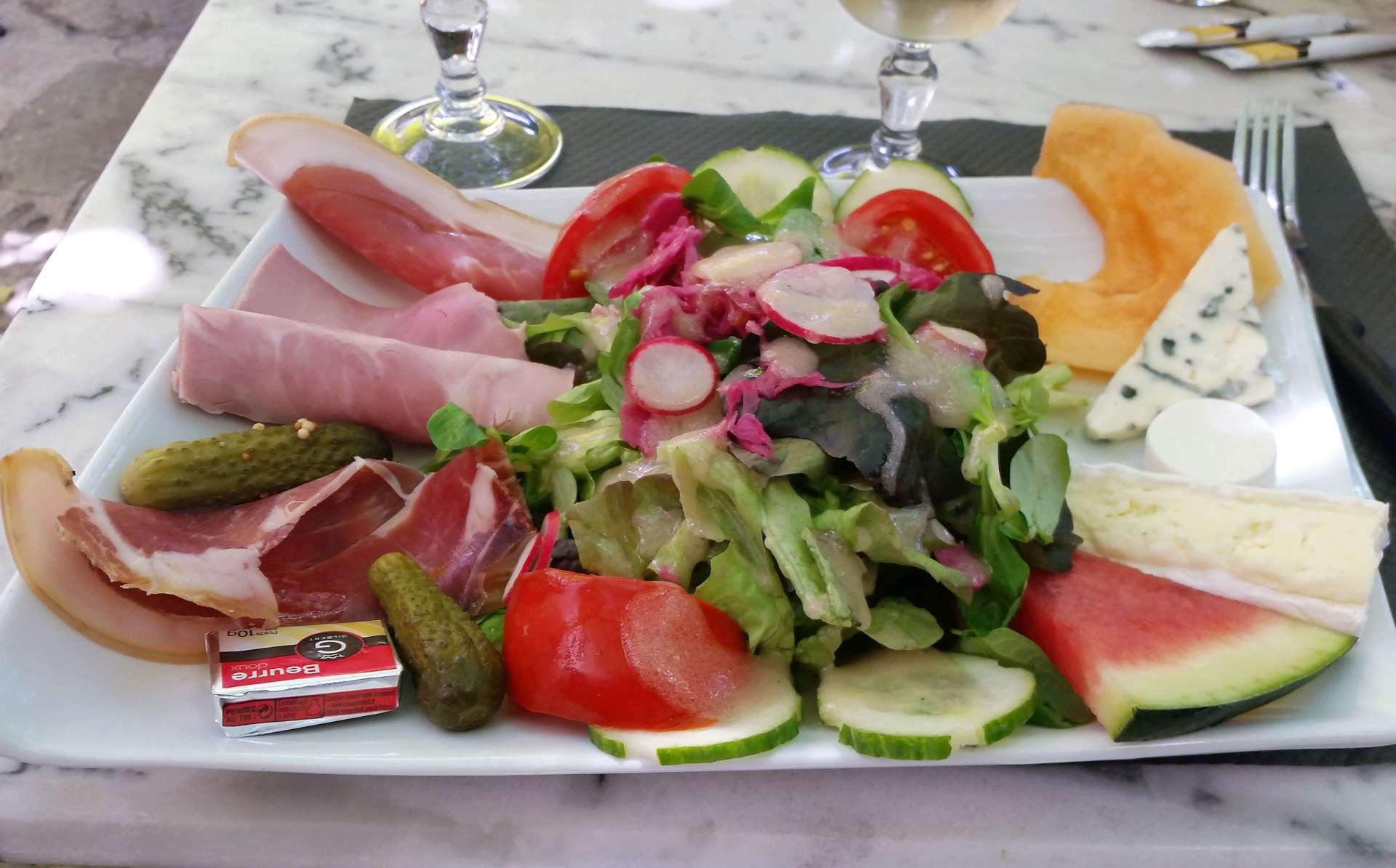 Eating out is a fabulous experience in this part of France and there is a huge variety of establishments to choose from.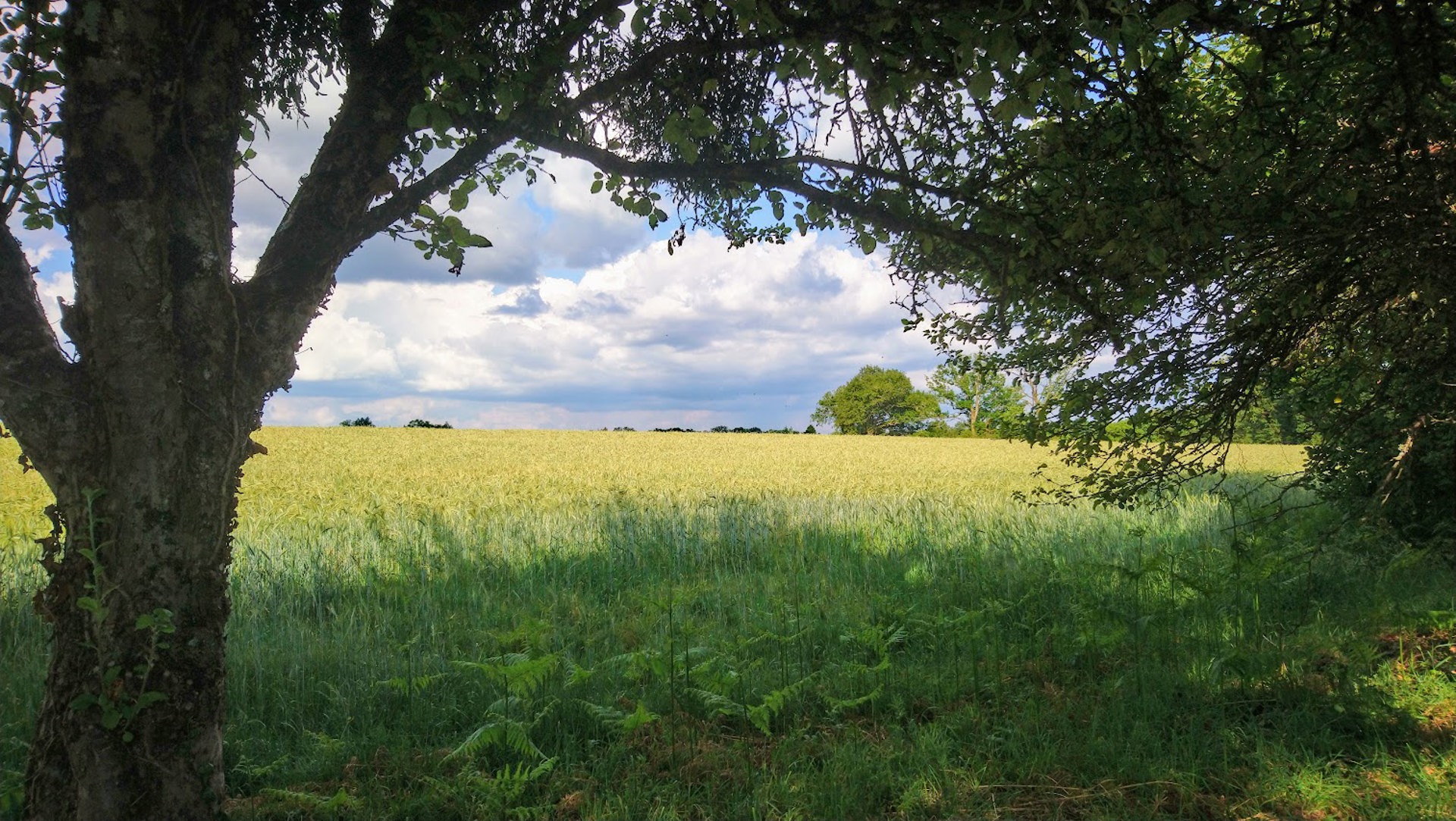 The North Dordogne or Perigord Vert is a perfect location for those with a great affinity to the great outdoors