Press
Our journey from the UK to the North Dordogne, our gite Beaux Souvenirs and the onsite French Fashion Museum we have created have been featured in a variety of media, as seen below.
Press coverage for 2019
JUNE 2019
1. THE GOODLIFE FRANCE
The Goodlife France made the World's Top 100 Travel Website list for the first time in 2018 and again in 2019. This list ranks the world's top travel blogs. As the only website dedicated to travel in France in the top 100, that makes The Good Life France THE #1 website on France in the world. It also produces 4 online magazines a year
Vanessa Howard and partner William gave up their jobs, sold their home and vintage clothing shop in Suffolk, England and arrived in France in June 2017.
They had over several previous trips, built up a wish list for their perfect home. They wanted a house that came with the potential for a gite or two, a gorgeous garden, a fabulous swimming pool and a stunning location. And somewhere to store their vintage clothes collection…
Running a gorgeous gite in Dordogne
For the couple, moving to France was a dream come true. Like so many, Vanessa had fallen in love with France at the age of 14 on a school exchange trip. Her time in Fontenay la Comte near La Rochelle had left the sweetest memories and as she grew older, she spent more and more time in France though mainly in the south. She and her partner dreamed of one day living in France and with her 55th birthday approaching, the couple decided the time was right to start looking.
They looked at south Dordogne and loved it but couldn't find anything within their budget matching their wish list. So they decided to look at the north and it's here that they found their little piece of heaven.
Their stone built coach house is in Mialet, in the heart of the Perigord/Limousin National Park but just a three-minute walk to the village centre.
Their two-bedroom luxury gite, Beaux Souvenirs, has its own entrance, private terrace and exclusive-use swimming pool. With a lovely shaded terrace overlooking a pretty garden, it's the perfect base to relax and for sightseeing in Dordogne. They even supply golf clubs, complimentary wine and a starter hamper for that all-important picnic.
Private fashion museum
The couple have converted a large barn on their grounds into a private museum for their huge acquisition of vintage built up over thirty years of collecting. Vanessa who lectures on fashion is an expert on nightwear and her collection dates back to 1880. The museum showcases fabulous fashion examples iconic to every decade of the 20th century and the couple are proud to show it to their guests.
There are hats designed by Phillip Somerville who designed all the hats for the early James Bond movies. Shoes by the creator of the Ruby Red shoes in The Wizard of Oz who also invented the Beatles Boot when asked by John Lennon to create something unique for the band. Dresses by Jean Varon who created the costumes for Diana Rigg in the original 60's Avenger series. There are also some very rare items on display including silk stockings once adorned by Queen Victoria "if only they could speak" says Vanessa.
There's plenty to do in the area with beautiful Brantome nearby (AKA the Venice of the north), St Jean de Cole, one of France's prettiest villages, chateaux and gorgeous gardens, caves and various sports including water sports. Historic Perigueux is withing easy reach, it's not far from Limoges and a day trip to Bordeaux is doable by train (the station is just ten minutes away). "This area is seriously rich in gourmet food, it's truffle land," says Vanessa " and a little bit of paradise in France".
Find out more and book this gorgeous gite at FrenchConnections.
https://www.thegoodlifefrance.com/the-perfect-gite-in-dordogne/
2. The Perigord & Quercy Journal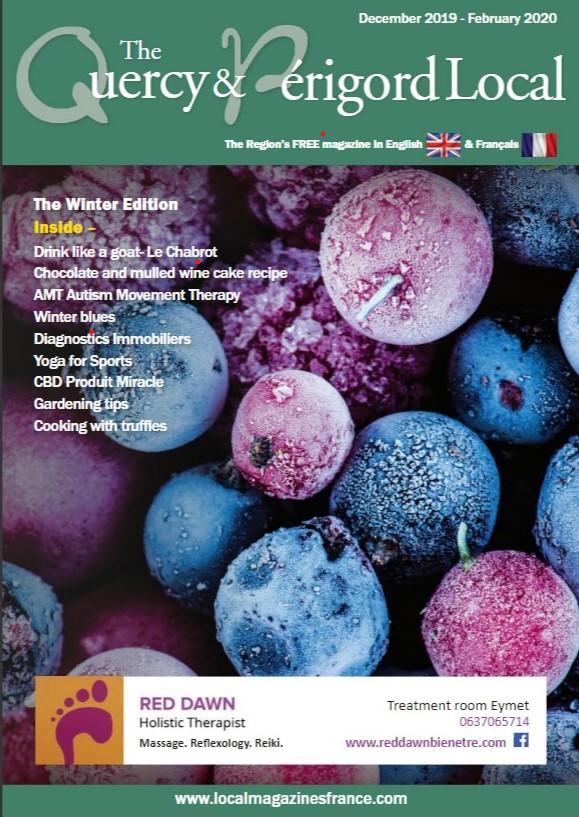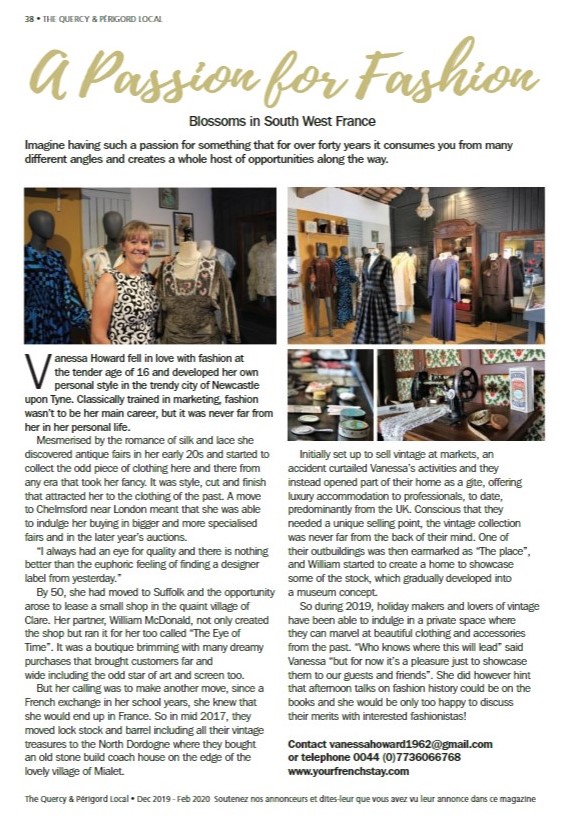 https://bit.ly/2ZL5zXN
3. The Connexion
https://www.connexionfrance.com/Community/Your-News/British-couple-sets-up-fashion-museum-in-France
Press coverage for 2020
January 2020
1. LIVING FRANCE MAGAZINE
Established in 1989, Living France Magazine is the essential guide for anyone who dreams of a new life in France, with all they need to know about making a successful move across the Channel. Regular features include inspirational real-life stories of people who've already made the move, alongside invaluable practical advice on everything from buying a property to starting a business or enjoying a peaceful retirement, along with key legal and financial issues, and tips for learning the language. The magazine remains the bestselling title about living in France on the UK newsstand. It appeals to readers at every stage of the journey, whether they're just starting out, planning property viewing trips or they're ready to book removal companies.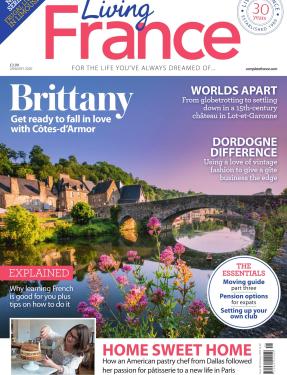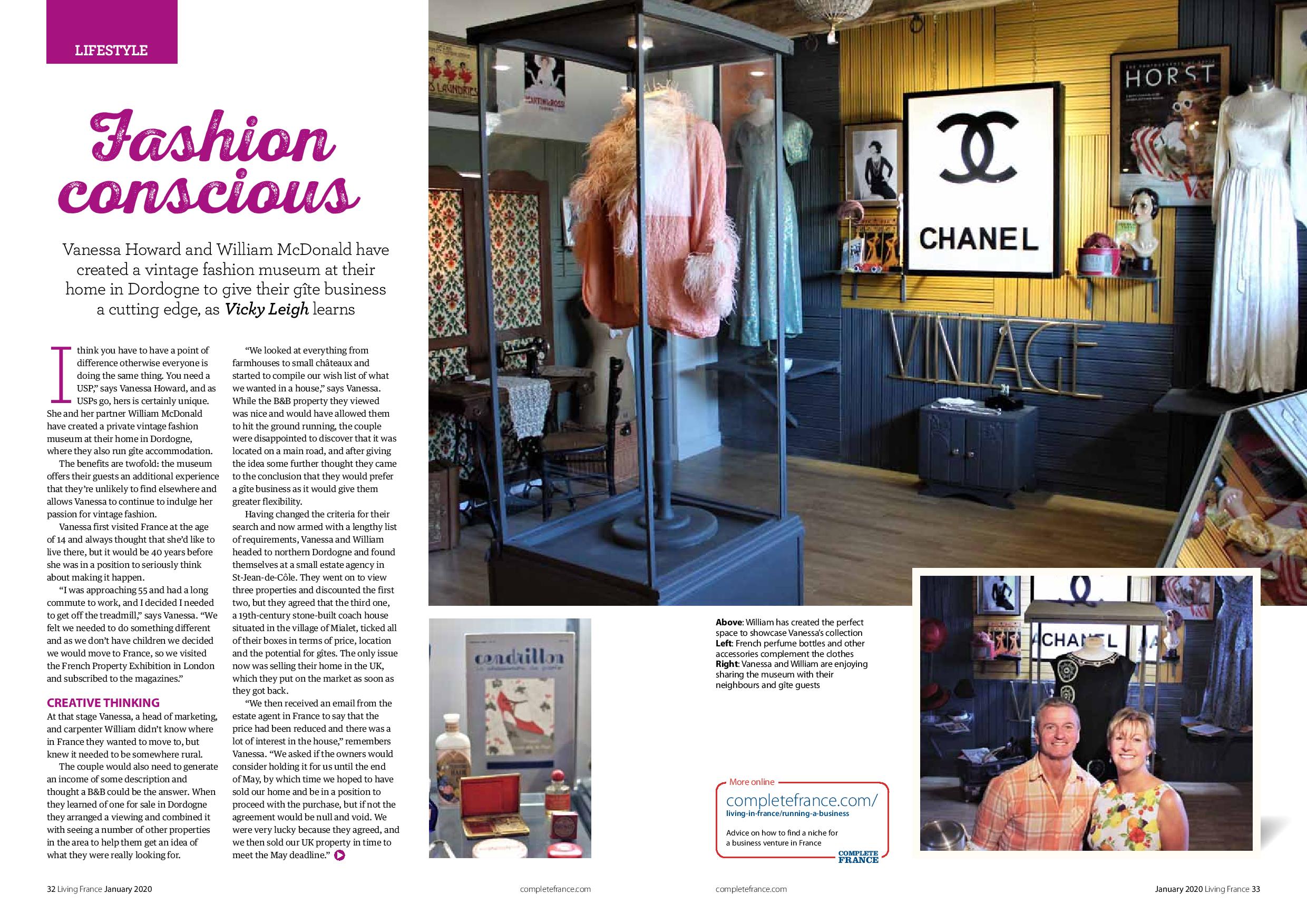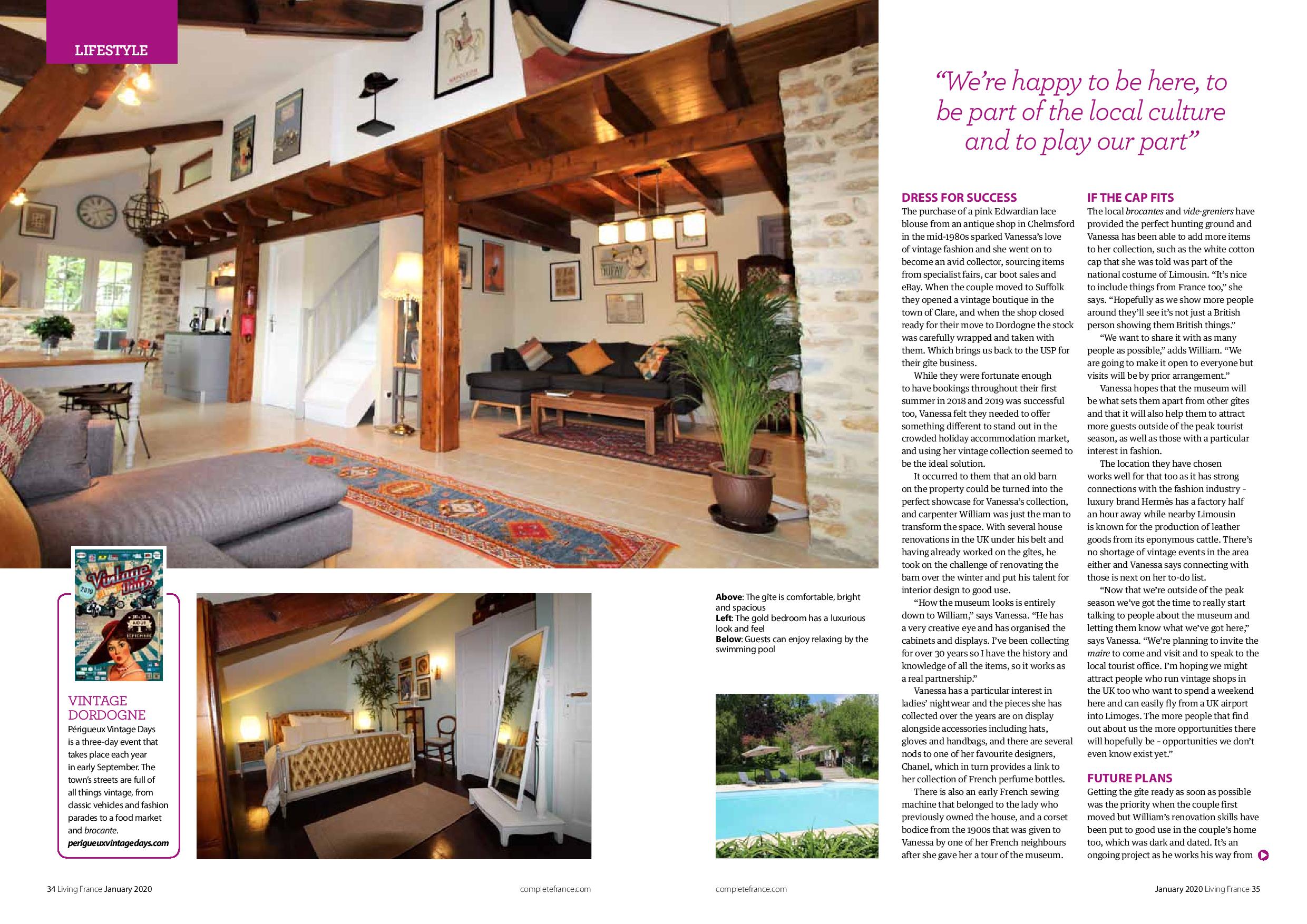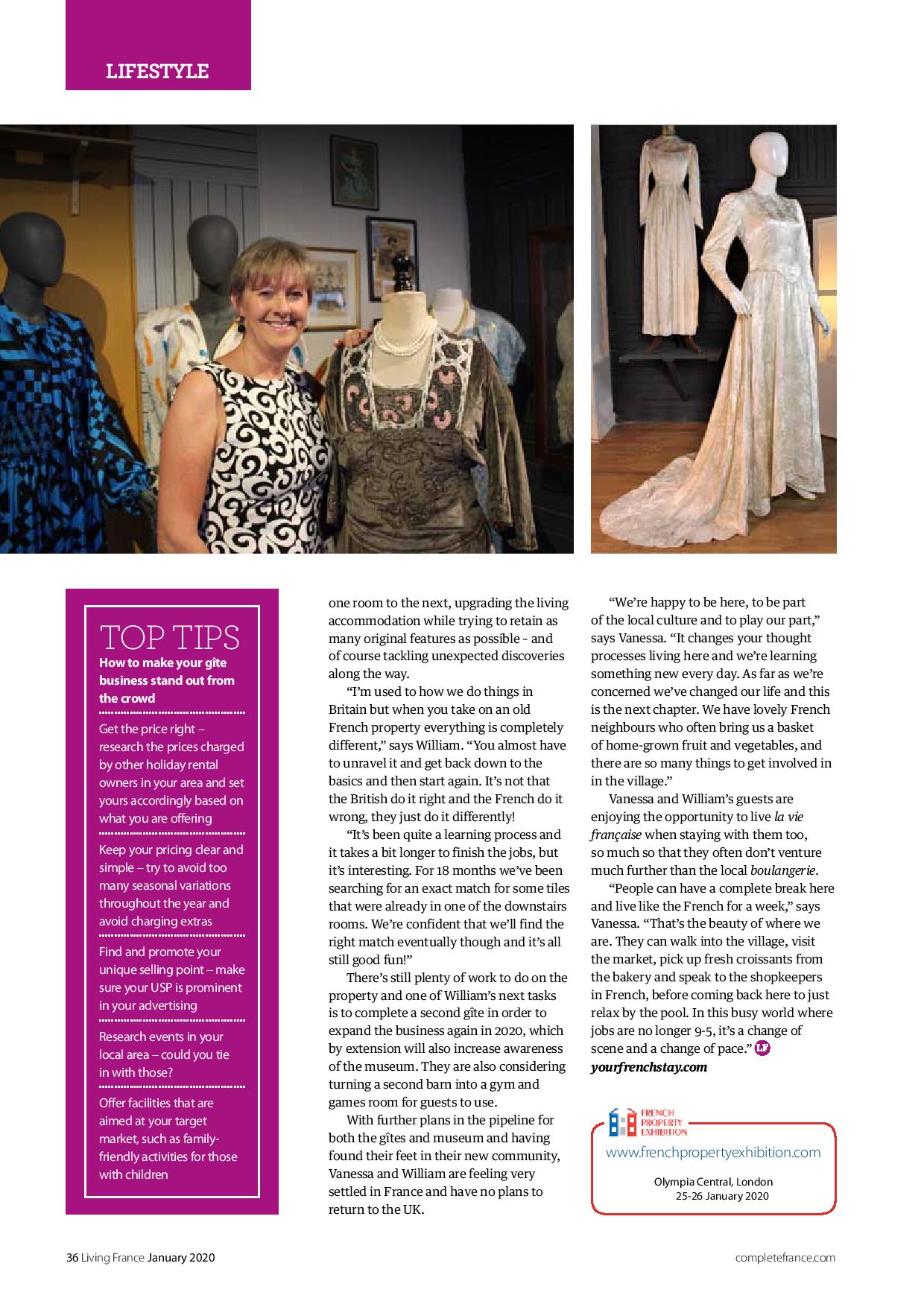 https://www.completefrance.com/11-discoveries-about-life-in-france-from-living-france-s-january-issue-1-6428964
2. FRENCH PROPERTY NEWS
Established in 1989, French Property News is the only UK magazine dedicated to French property and has been providing expert advice on the French property market and buying process for over 30 years. The unique mix of legal, financial and tax advice with inspiring real-life stories, entertaining regulars, the latest property news and in-depth location guides makes it a must-buy publication for anyone serious about buying a property in France.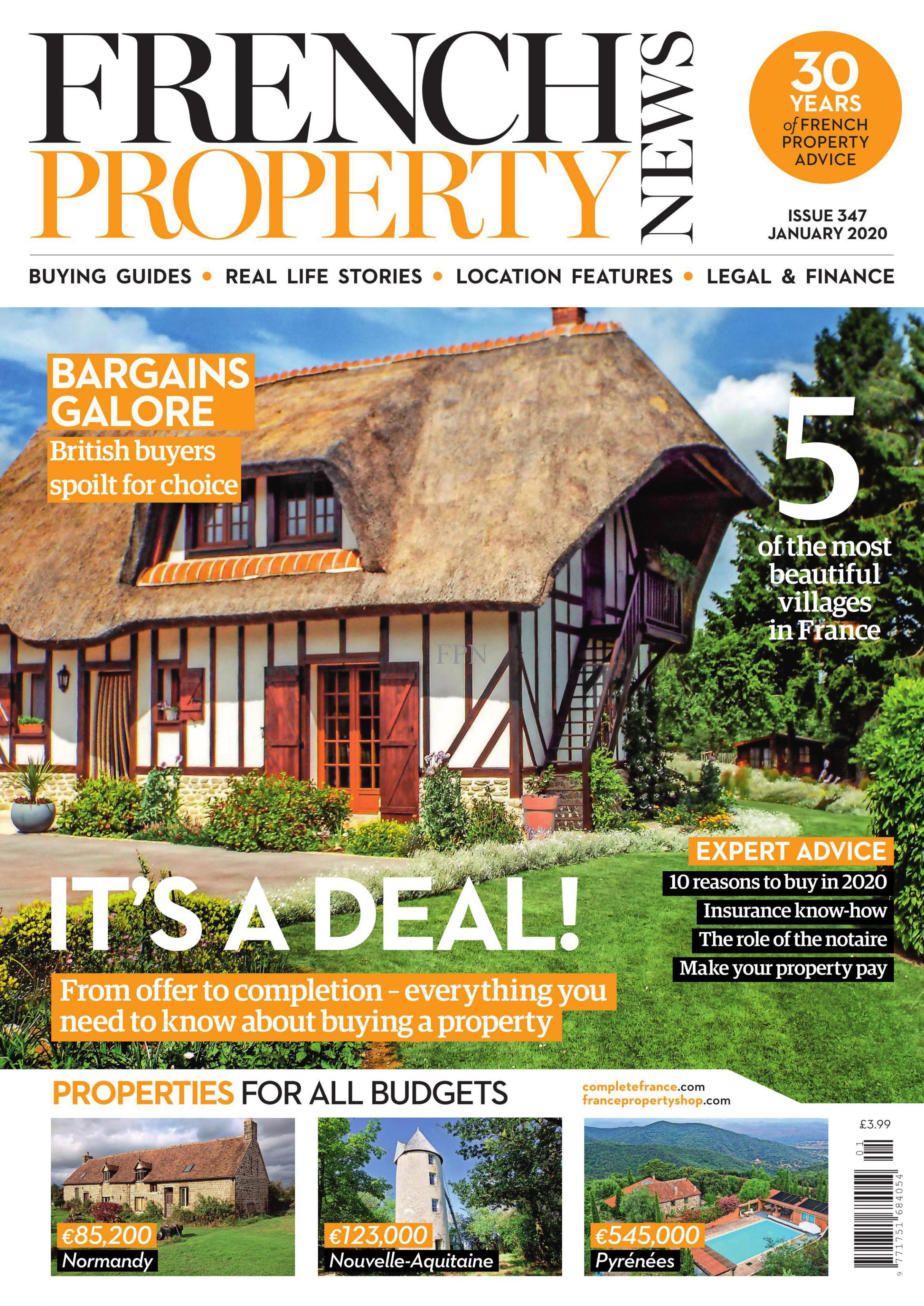 The feature on us is on Page 76.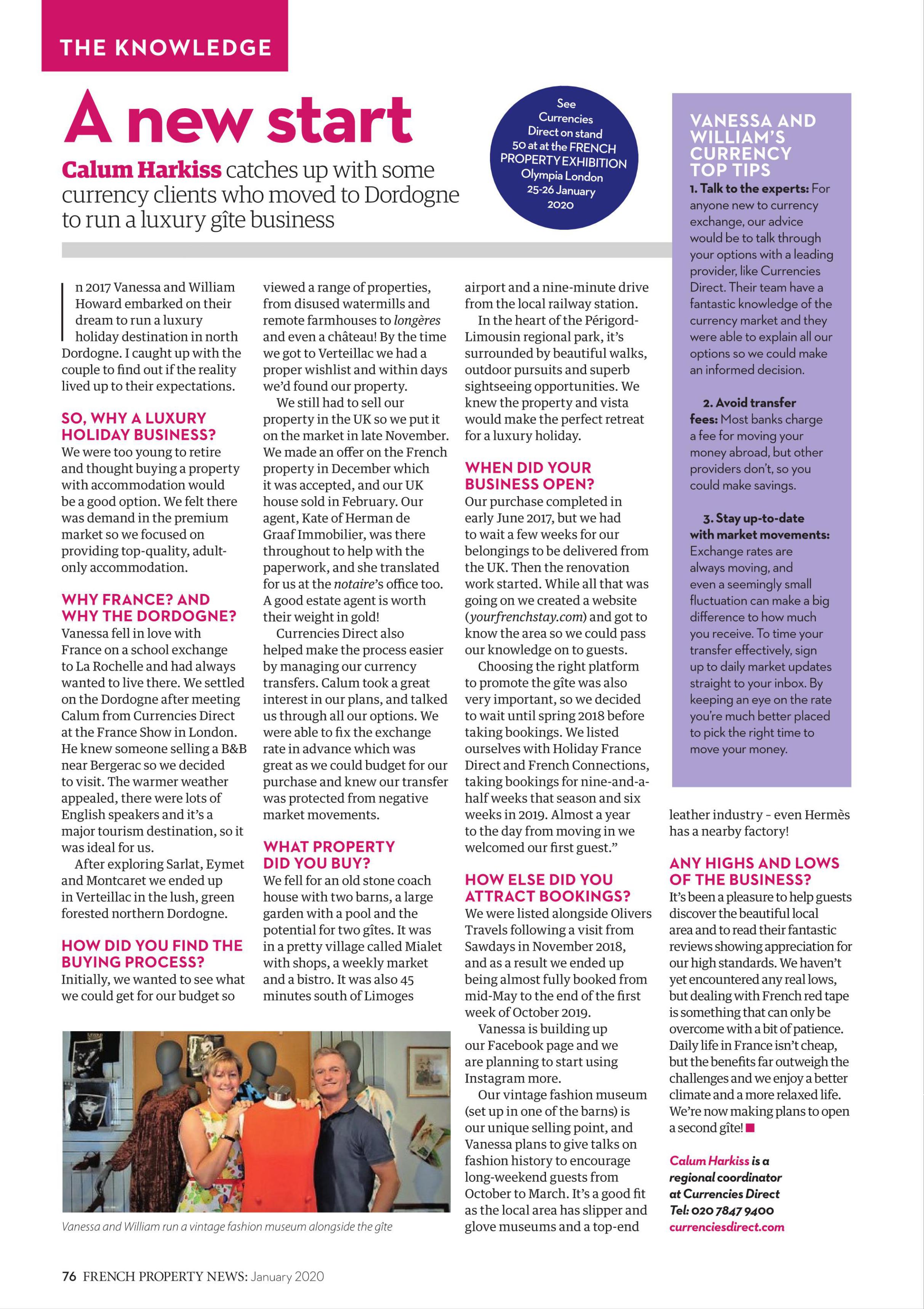 https://edition.pagesuite-professional.co.uk/html5/reader/production/default.aspx?pubname=&edid=49fcbdeb-16fe-4529-ba6e-ccda0a7a4950