Eating out and the specialities of the Dordogne and South West region
If you love gastronomy then you are coming to the right place. Our region is rich in local specialities such as truffles, walnuts, foie gras, Limousin beef, chestnuts, strawberries, apples, and madeleines.
Consequently, eating out here is a fabulous experience and there is a huge variety of establishments to choose from.
So, do read on as there is so much to discover, from where to eat to what to eat!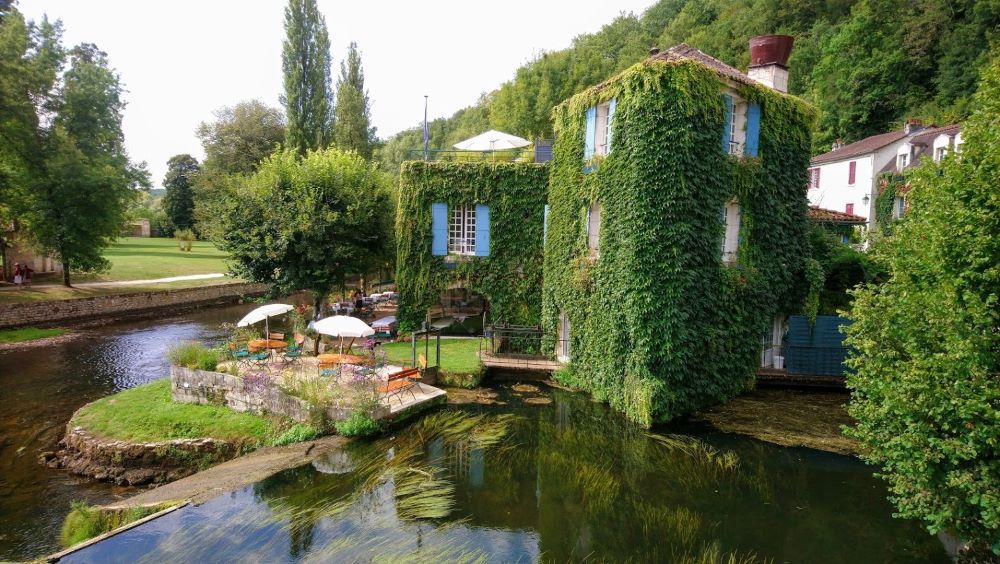 Moulin de L'abbeye Brantome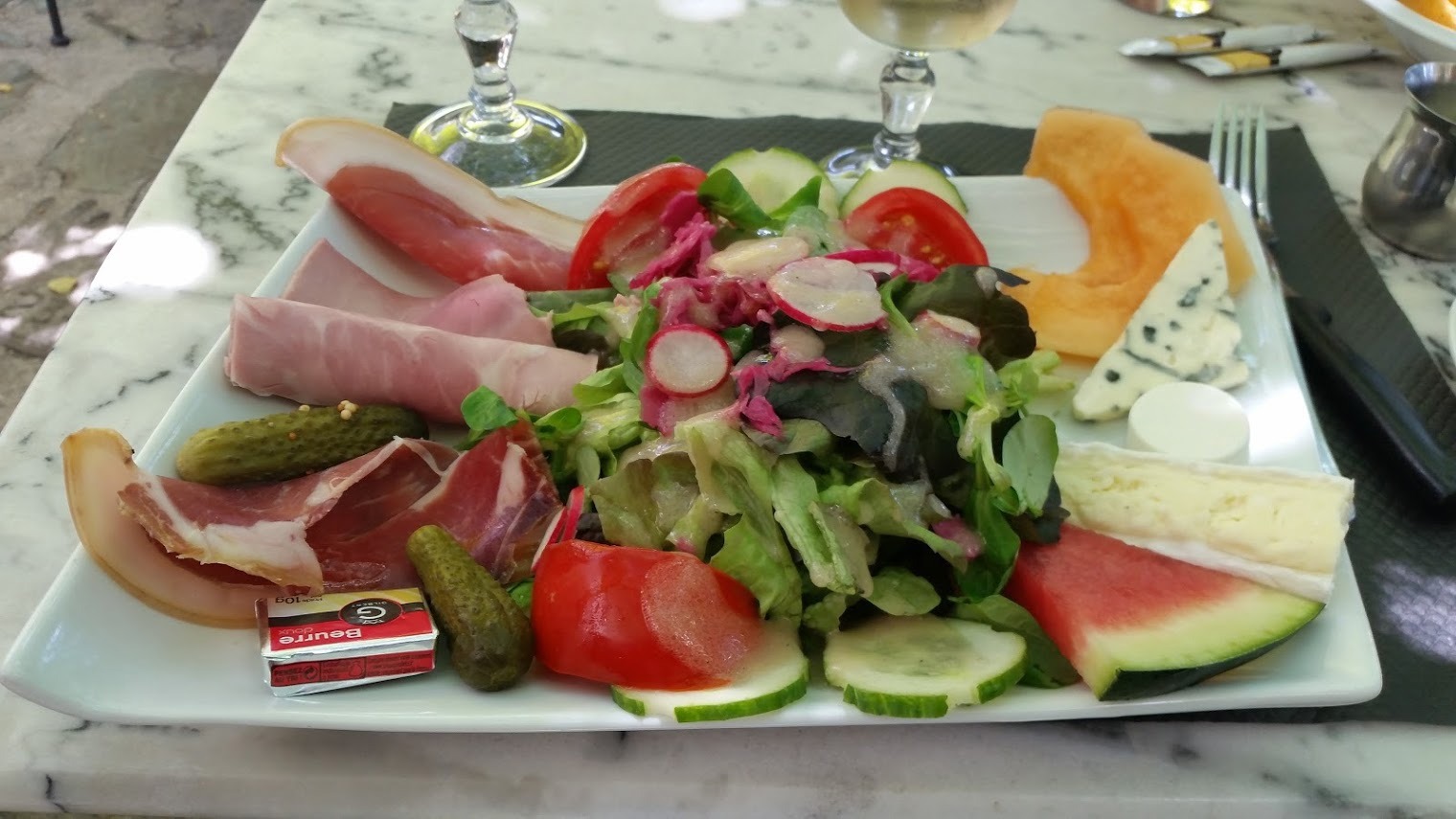 Local restaurants
Auberge Saint Georges - (5.8km) Saint Jory de Chalais - French European
Hotel Les Voyageurs - (6.7km) La Coquille - French and European
Camping-Maisonneuve (6.8km) Saint Jory le Chalais - Stonebaked Pizza
La Paillote de Saint Saud - (6.8km) Saint Saud Lacoussiere - French home cooking
L'Odyssee - (6.8km) Saint Saud Lacoussiere - Bar and typical French Snacks
Hostellerie St Jacques - (6.8km) Saint Saud Lacoussiere - French European
The Fiddlers Rest - (8.7km) - on N21 towards Perigueux - Irish
La Taverne de Montbrun - (11.9km) Dournazac - French pub food
Chateau Mavaleix - (11.1km) just off N21 towards Perigueux - French with pizza oven
Hotel de France - (13.9km) Saint Pardoux la Riviere - French and European
L'Escapade des Sens - (14.9km) Thiviers - French and European
Le Temps des Mets - (15.2km) St Jean de Cole - French and European beautiful river setting
Le Moulin du Roc- (29km) Champagnac de Belair near Brantome - French and European
Auberge-de-la-truffe - (35.3km) Sorges - French famed for menu using truffles
Le Moulin de L'abbeye - (35.3km) Brantome - French Michelin star spectacular location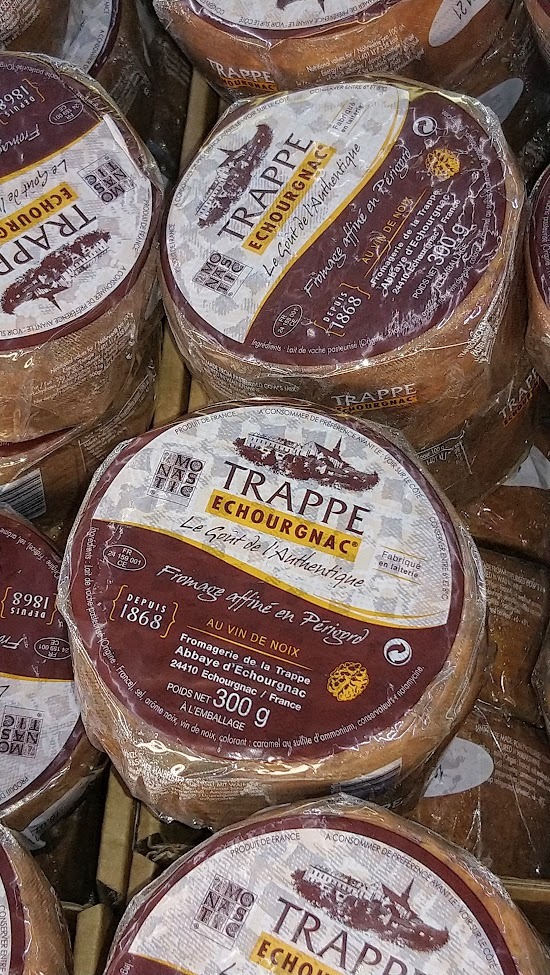 Trappe cheese infused with nut liqueur
DORDOGNE
Bergerac wine -

Pecharmant wines are the best from this area and are blended from the Merlot, Malbec, Cabernet Sauvignon and Cabernet Franc grapes
Blanc de Tirbot Roti Gnocchi a La Farine Chataigne- roast Turbot with small dumplings made from chestnut flour
Cabecou -small round flat goats cheese
Canelles -small domed cakes made from batter and glazed
Cassoulet - pork, duck and white bean stew
Cepes - mushrooms
Chestnuts - infused in honey
Confit de canard - slow-cooked duck leg
Cou d'Oie Farci -

gooseneck stuffed with goose meat
Foie gras - liver from the fattened duck (canard) or goose (oie), prepared in any number of ways, including pâtés
Gateau de Roi-flaky pie with almond paste
Montbaziliac - sweet wine
Pommes Sarladaises - potatoes roasted in duck fat, with garlic and parsley
Salad Perigourdine - salad including walnuts and duck gizzards
Sauce Perigueux - truffle sauce
Strawberries - Gariguette, Darselect, Charlotte and Mara des Bois
The Black truffle of Périgord-

the best season for this is when it's fresh, late November through February
Trappe d'Echourgnac- hard cheese smokey flavour with added walnut liqueur
Tourain blanchi - garlic soup with egg whites
Veloute aux Chataignes de Perigord -

chestnut soup
Walnuts-lookout for liqueur, oil, cakes, biscuits and nougat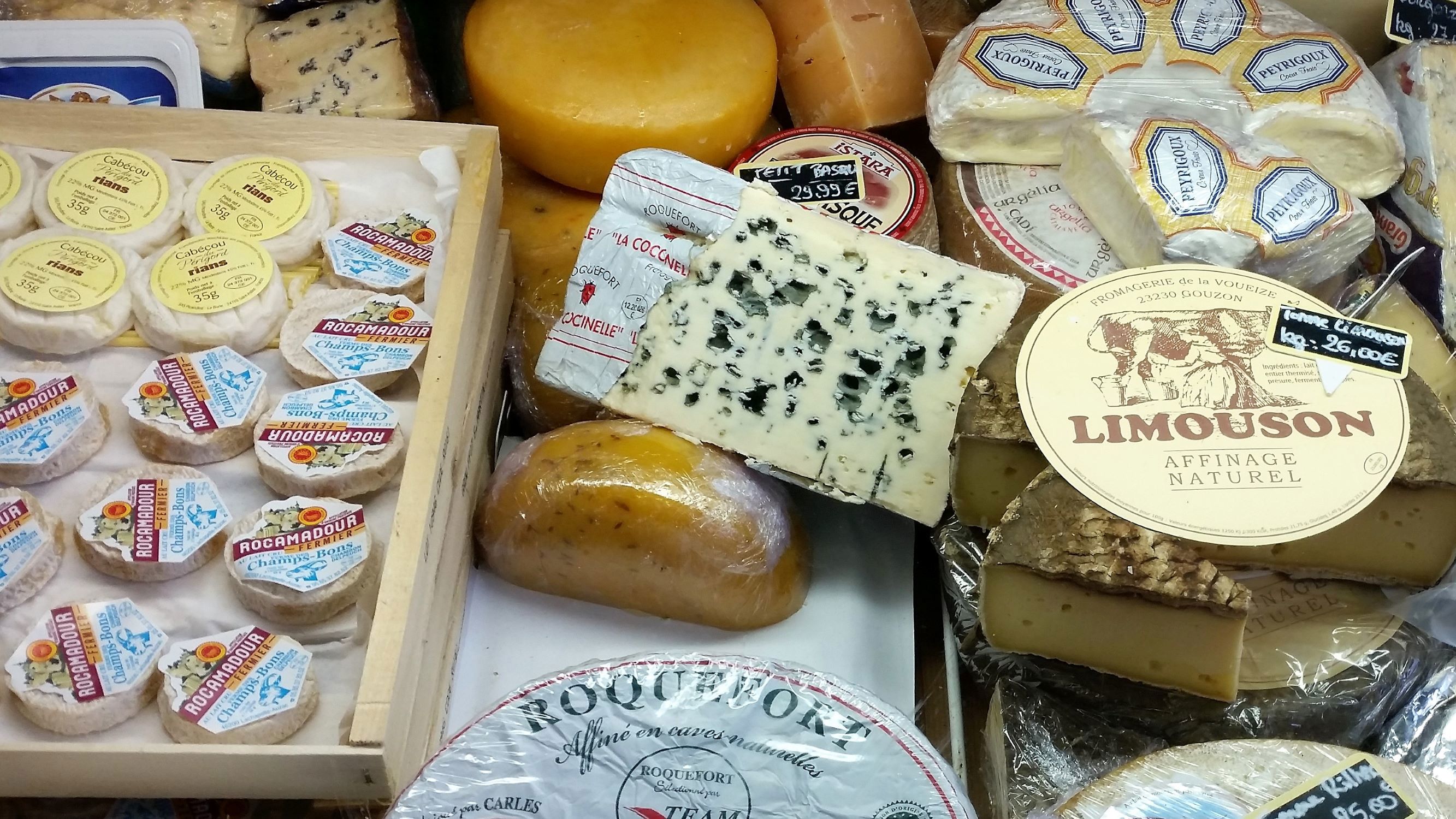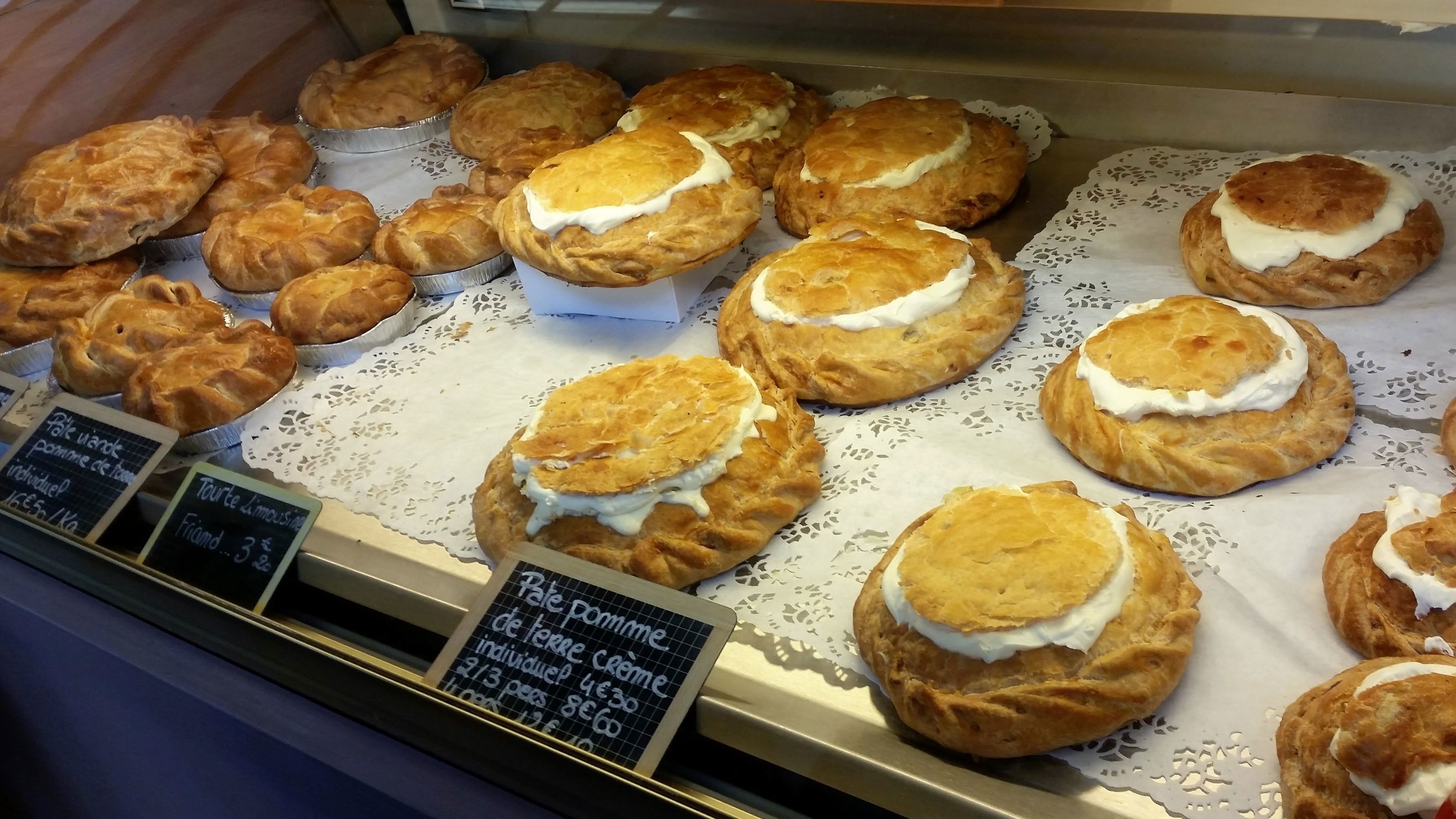 LIMOUSIN
Boudin noir -black pudding with chestnuts
Brejaude -Limousin soup with bacon, potatoes and turnip
Brive Violet mustard -

made from grape must, red wine and spices
Calhada - Goats cheese
Clafoutis cake -

made from batter filled with cherries
Chestnuts
Cruesois -a very soft and moist hazelnut and butter cake
Cul Noir Pork -

famous black-ass pig from St Yreix la Perche
Galetou - salted buckwheat pancakes with ham and cheese
Limousin apples - only apple in France to receive the AOP label of quality
Limousin Beef - from the famous red-brown cows
Limousin cider

and apple juice
Limousin Grillons- shredded pork meat flavoured with garlic and herbs
Madeleines- small almond-flavoured sponge cakes
Massepains

-

small golden biscuits made with almonds
Mique- giant dumpling cooked in a stew with pork and vegetables
Pate de Pomme de Terre- potato pie filled with crème fraiche
Potee Limousine - meat and vegetable stew
Vin Paille-

a sweet wine made from dried grapes only 50 000 bottles produced a year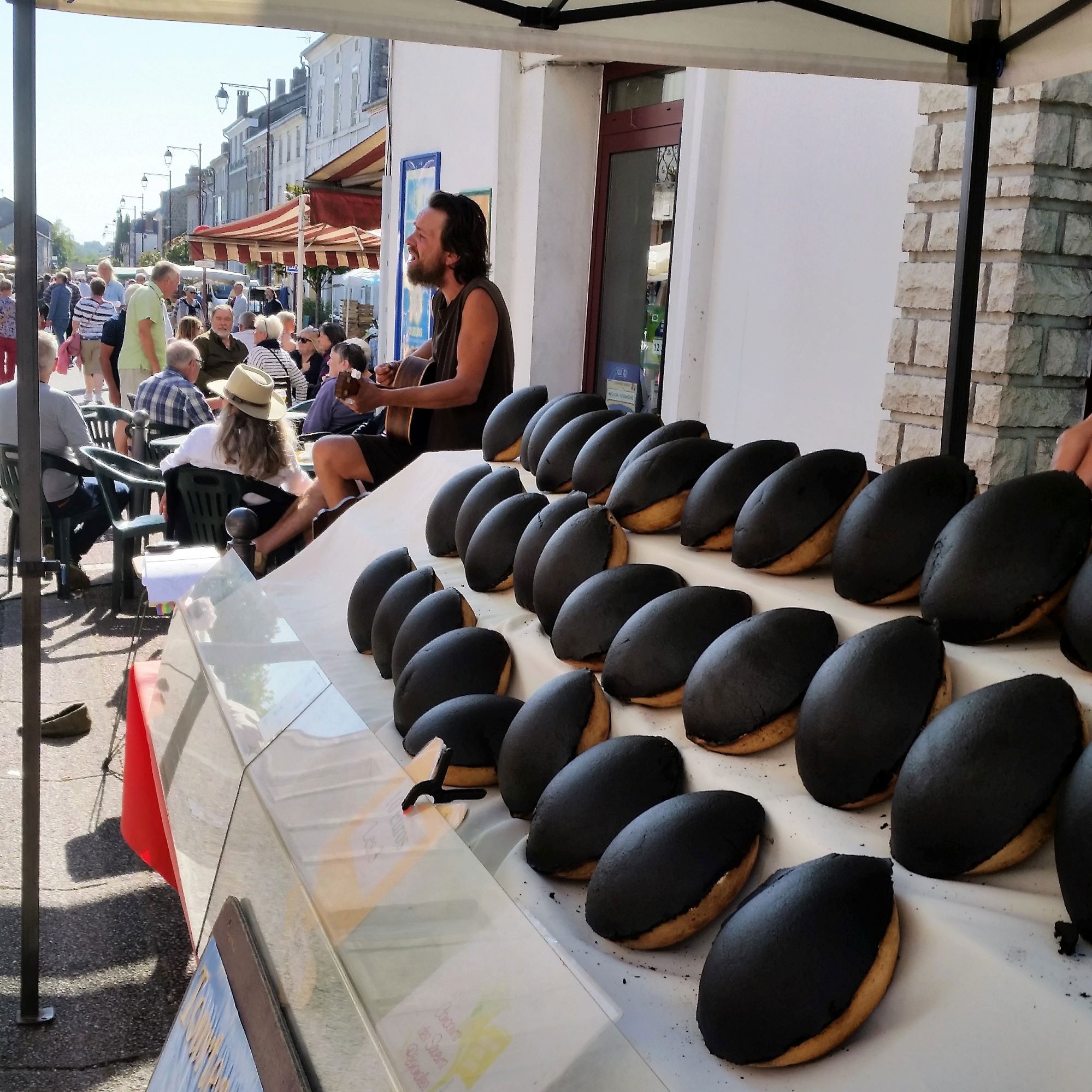 CHARENTE
Barbezieux chicken - chicken bred for flavour since the middle ages
Broye du Poitou - sweet tasting butter pasty cake
Chabichou du Charente - 6 cm high cone-shaped goats cheese
Charente Melen - fragrant and juicy with orange flesh
Cognac - Most famous Courvoisier, Hennessy, Martell and Remy Martin
Farci Poitevin - stuffed herb terrine made from vegetables and bacon tied in cabbage leaves and cooked
Poitas - Charente lamb with a delicate flavour
Pineau des Charentes - a fortified wine from adding unfermented grape juice to Cognac
Sauce aux Lumas - snail sauce
Torteau Fromager - a black-skinned cake made from fresh cheese
Things to See & Do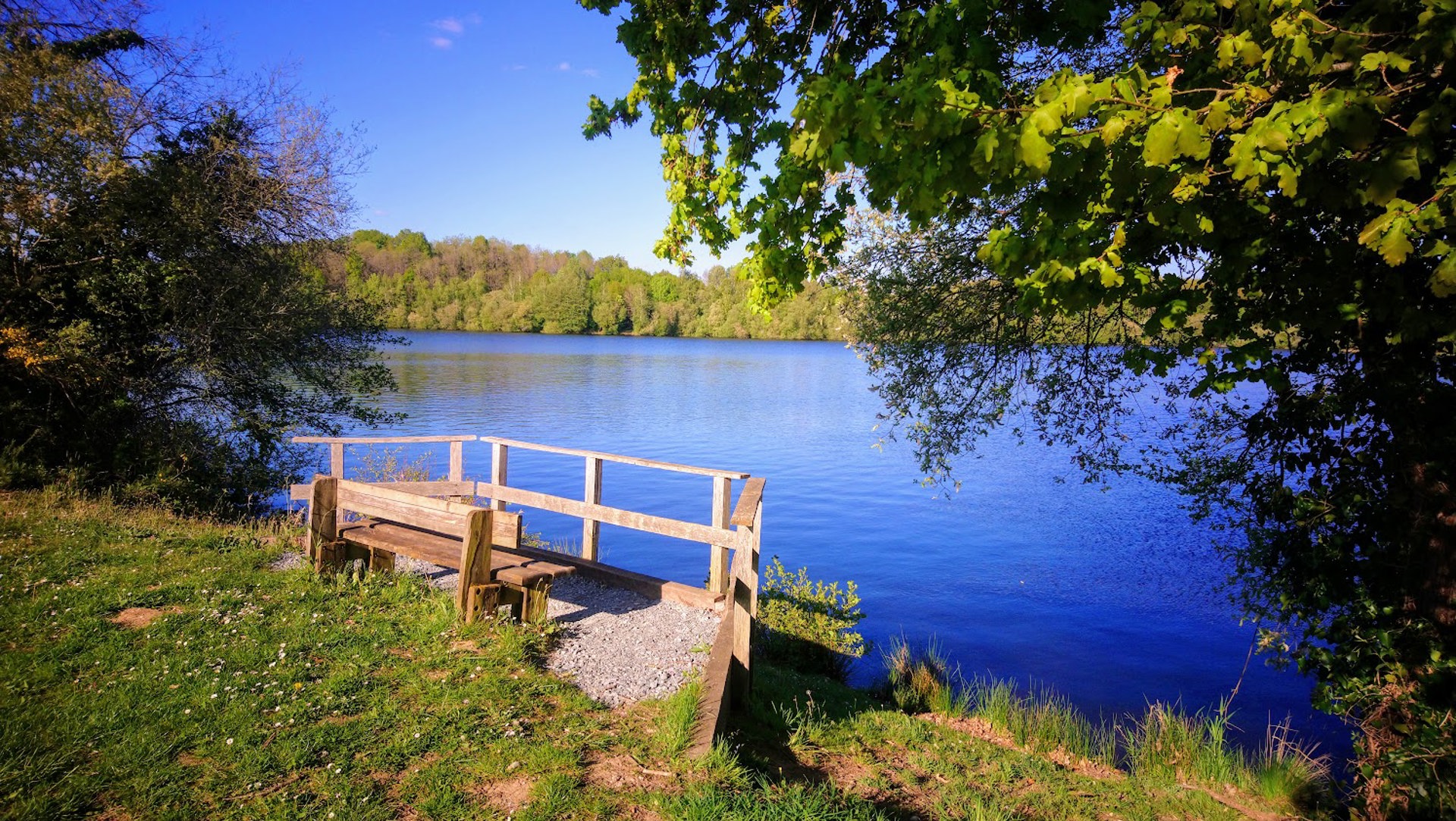 The charming village of Mialet is located in the Dordogne, South West France in the Aquitaine region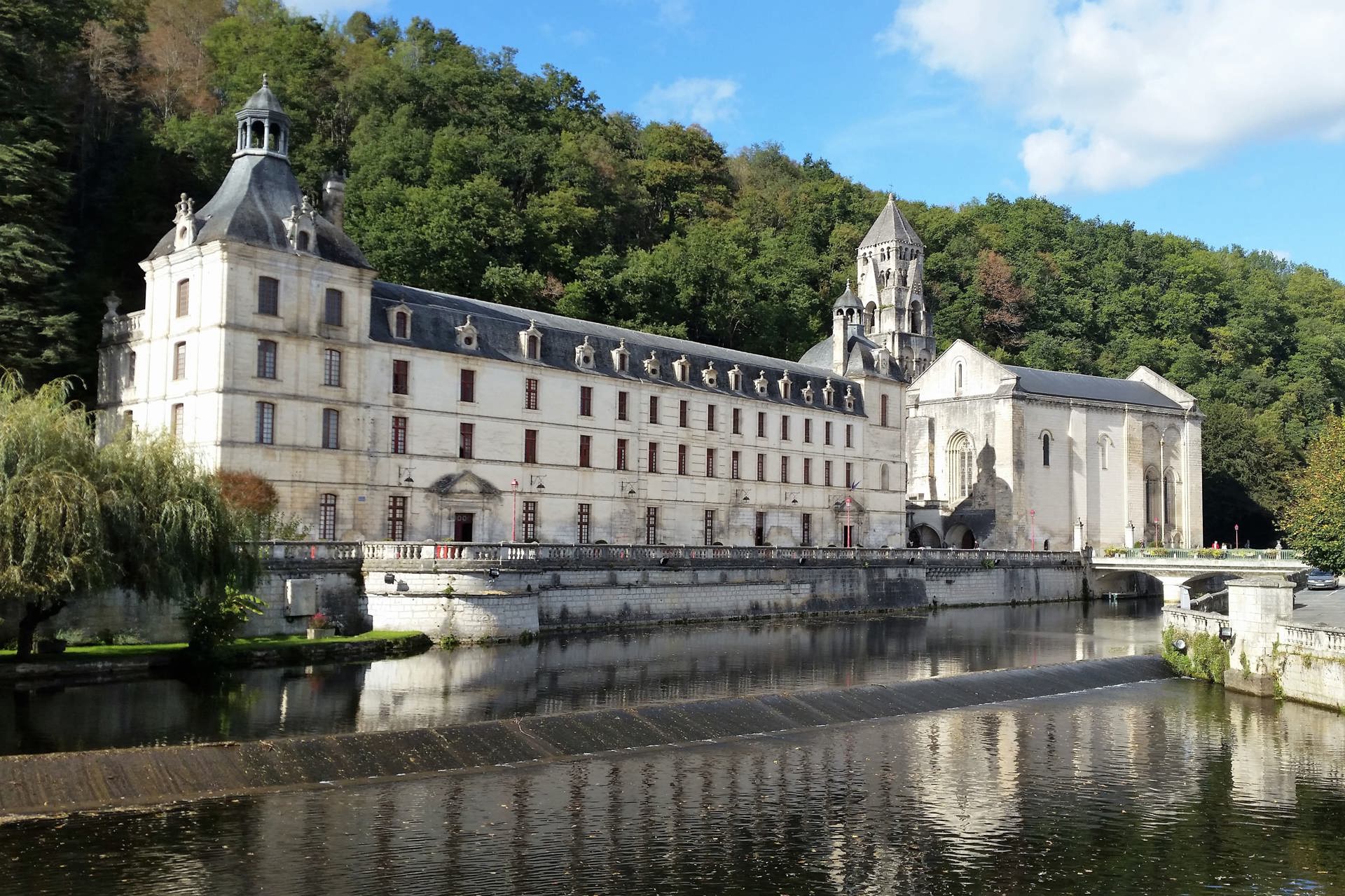 There are so many places to visit and things to do in our area. To give you a little taster we have created a list of our top 12 favourites.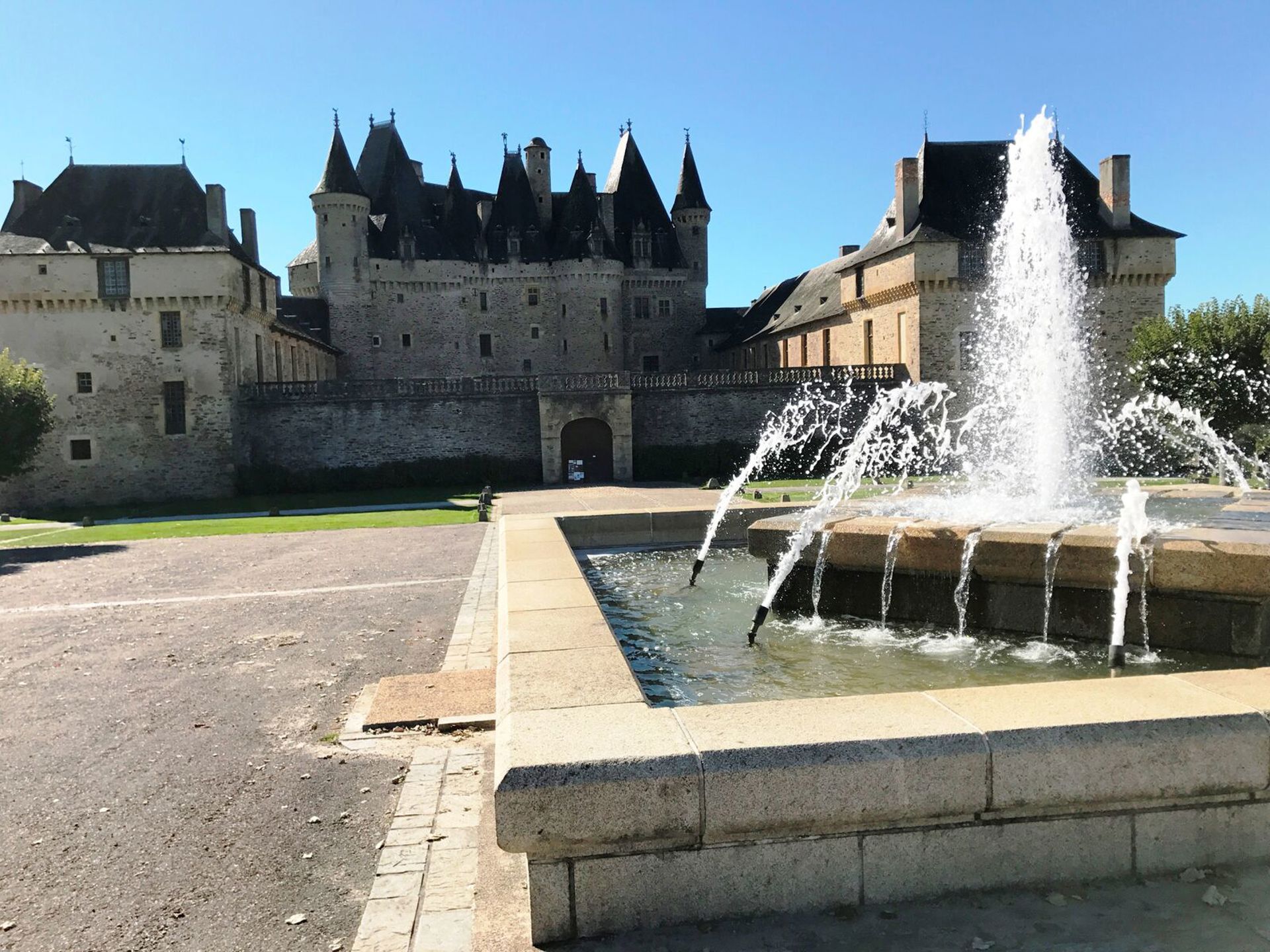 There are countless places to visit within a 2-hour radius of Miallet. Here are the main sites including drive time and distance.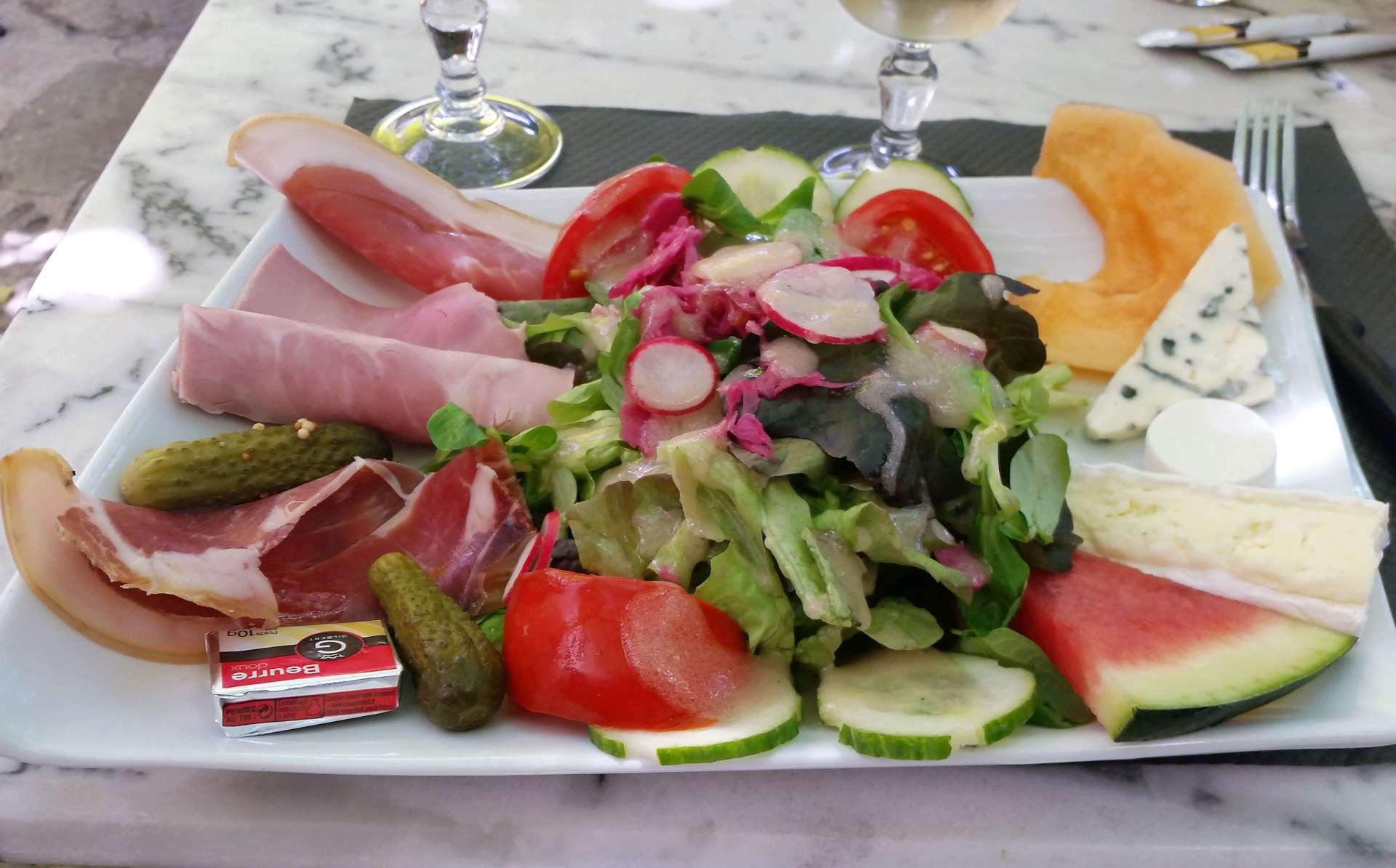 Eating out is a fabulous experience in this part of France and there is a huge variety of establishments to choose from.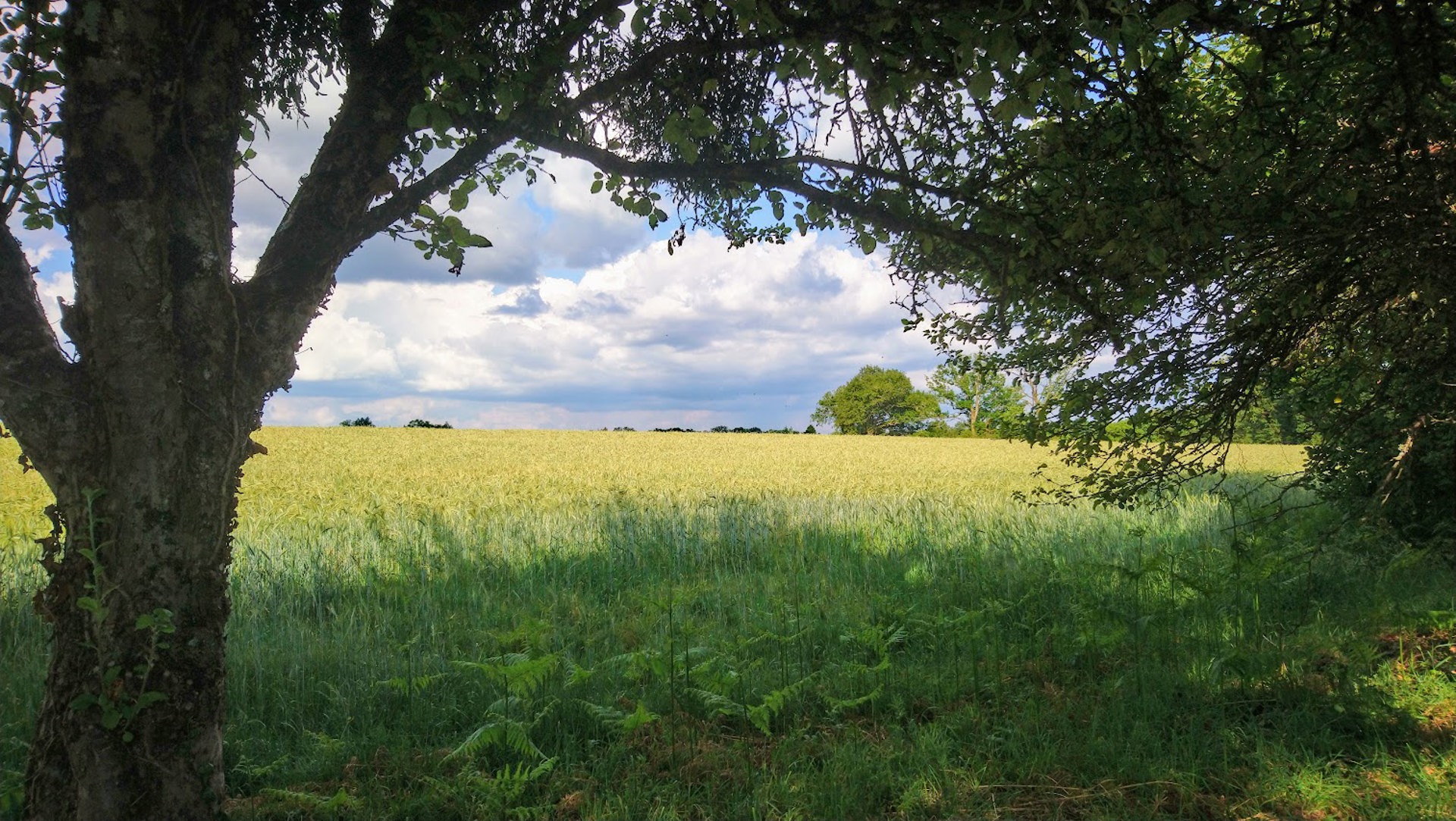 The North Dordogne or Perigord Vert is a perfect location for those with a great affinity to the great outdoors