Why Perigord sweet chestnuts are so versatile
Perigord/Limousin Chestnuts, the emblem of the Limousin
The writer Antoine Blondin used to say, "There is no caviar in Limousin, but we do have chestnuts." Chestnuts, one of Limousin's staple foods (The Limousin's emblem is a chestnut tree leaf) are used to make dishes such as Boudin aux Châtaignes (Black pudding with chestnuts) as well accompaniments in salads and fillings in pastries. Read on and you might learn something new about this versatile little nut!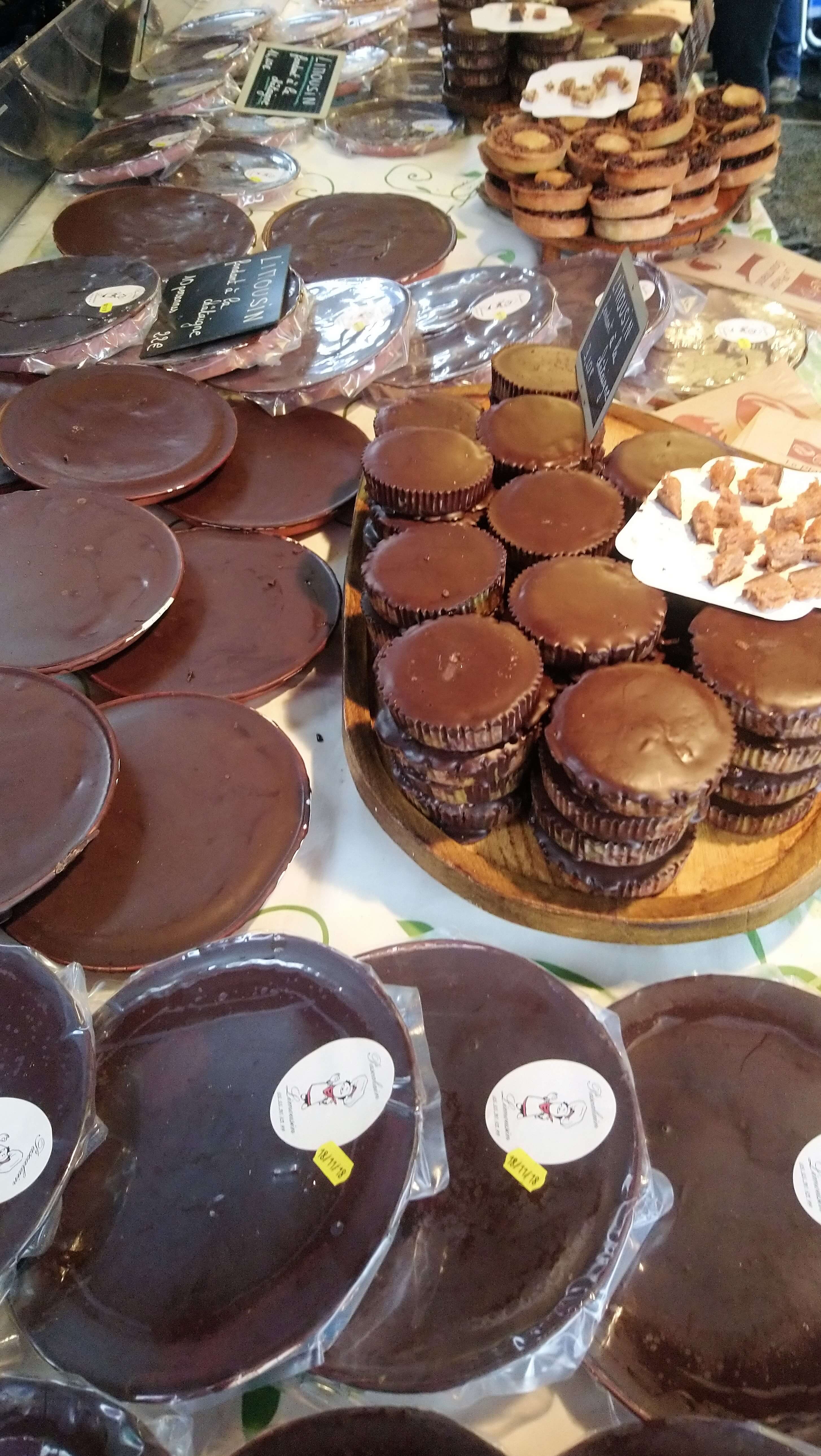 Can you tell your Sweet Chestnut from a Conker?
Cultivating Chestnut fruits for cooking have a long history, but what do we really know about this humble fruit? 
Well. edible chestnuts typically known as Sweet Chestnuts are actually Europe's only species. Not, of course, to be confused with the slightly poisonous Horse Chestnut or Conker.  Sweet Chestnuts develop in sharp spiny balls known as Burrs, which can hold generally up to three flat sided nuts. In the late autumn, the Burrs ripen and fall from trees splitting to reveal their pointed ended nuts featuring small tufts at the tips. Inside the brown shell of the nut, the fruit is creamy white. If the Burr contains however just one large rounded fruit then these are known as Marrons. Horse Chestnuts have no point and are more round in appearance.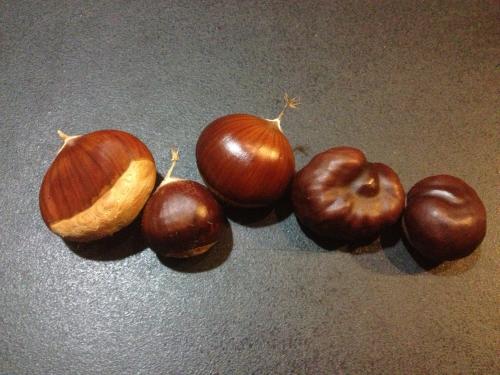 Origins of the Sweet Chestnut 
Did you know that the name Chestnut derives from the old French word Chastain which has become today, Chataigne?
The Sweet Chestnut was initially introduced into Europe from Sardis, in Asia Minor and was a staple food in southern Europe, Turkey, and southwestern and eastern Asia for over 1000 years when it was used as an alternative to wheat crops. It probably predates the Roman period and was seen as a symbol of chastity to the early Christians. Sometimes seen as the food of the poor, its flour has sustained many a populous during hard times.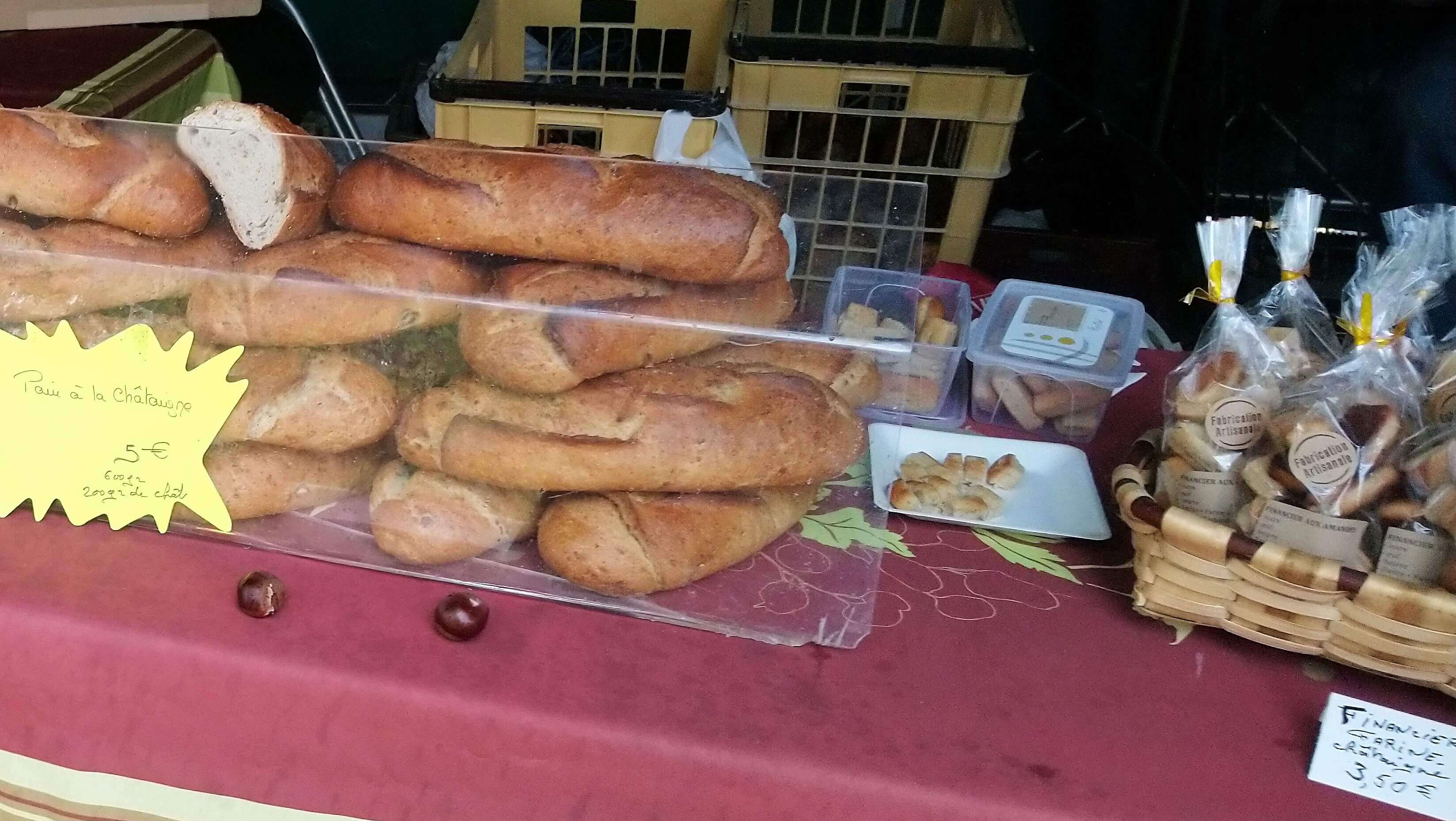 Sweet Chestnuts are good for you
As far as nutritional value is concerned, chestnuts contain very little protein or fat and are much lower in calories than other nuts. They also contain no gluten and are the only nut to contain vitamin C.
How do you eat Sweet Chestnuts?
As well as being consumed fresh, chestnuts can also be canned, pureed and dried. When they are preserved in sugar they are called 'marron glace' which are popularly served across the Christmas festivities. A favourite way of eating is roasting, and we all recognise the delicious smell drifting from sellers with their big black roasting trays as busy shoppers jostle in the street at Christmas time. This cooking method requires scoring the fruit beforehand to stop it exploding when it expands in the heat. Once cooked, its texture is slightly similar to at of a baked potato, with a delicate, sweet, and nutty flavour. Made from chestnut flour,  pancakes filled with a mixture of chestnuts and chocolate are a firm double combo French favourite.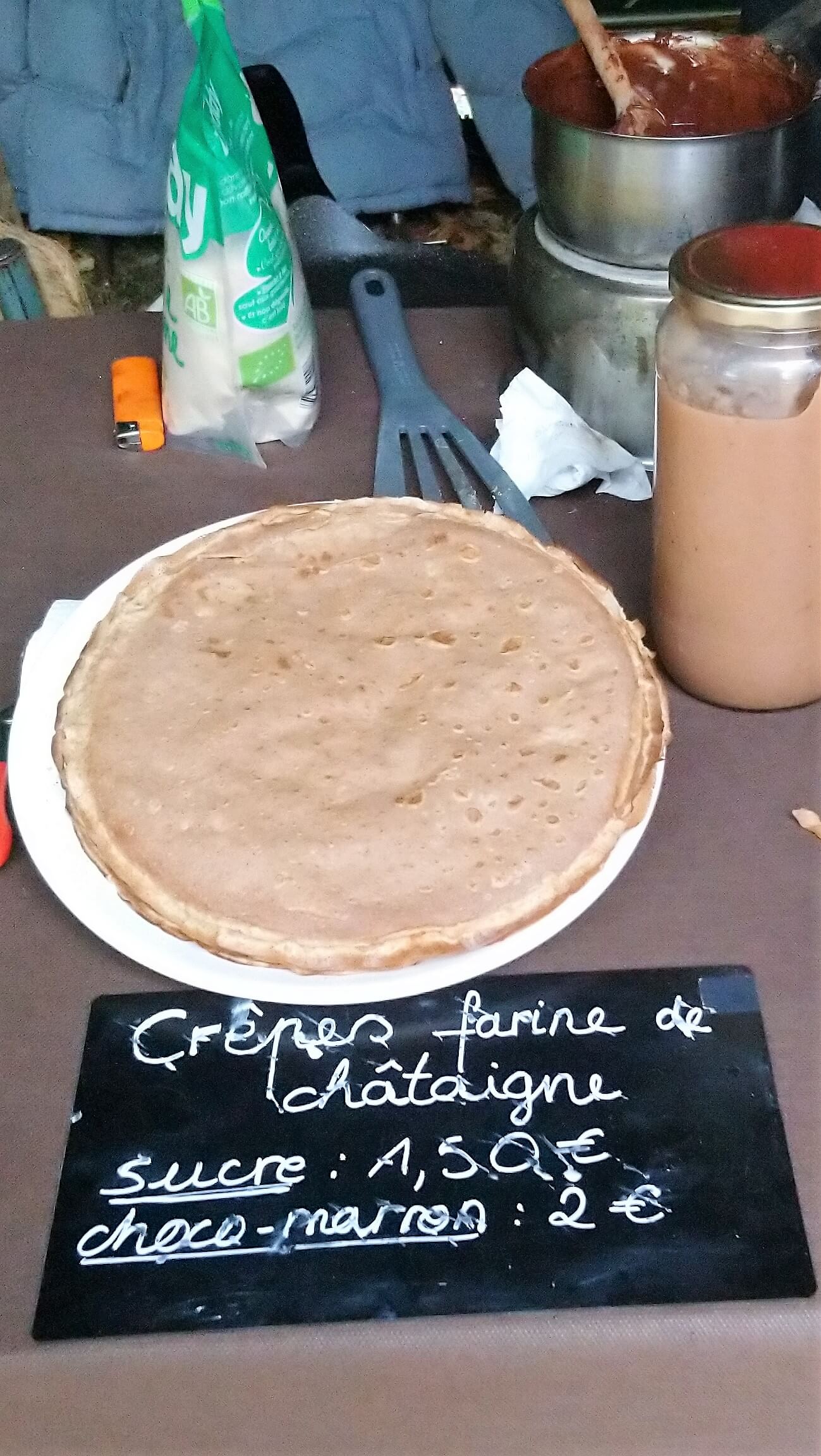 30% of France's Chestnuts grow in the Perigord/Limousin region
There are three main growing areas of chestnuts in France, one being the Perigord/Limousin area where the famous Perigord chestnut derives from the Bouche de Betizac and the Marigoule chestnut varieties. What is interesting is that back in 1906, 63 distinct varies of French chestnuts were recorded. How on earth you can tell the difference no doubt needs an expert but suffice to say differences are generally down to the physical actual shape of the nuts. Cultivation in this area accounts for 30% of all the production in France. The Perigord nut is similar to the Sweet Chestnut but has just one kernel inside the shell. It is used in pate, mixed with pork meat and black pudding in sausages, made into jam, used as a flavouring for cream and liqueurs and suffices as a delicious filling in cakes.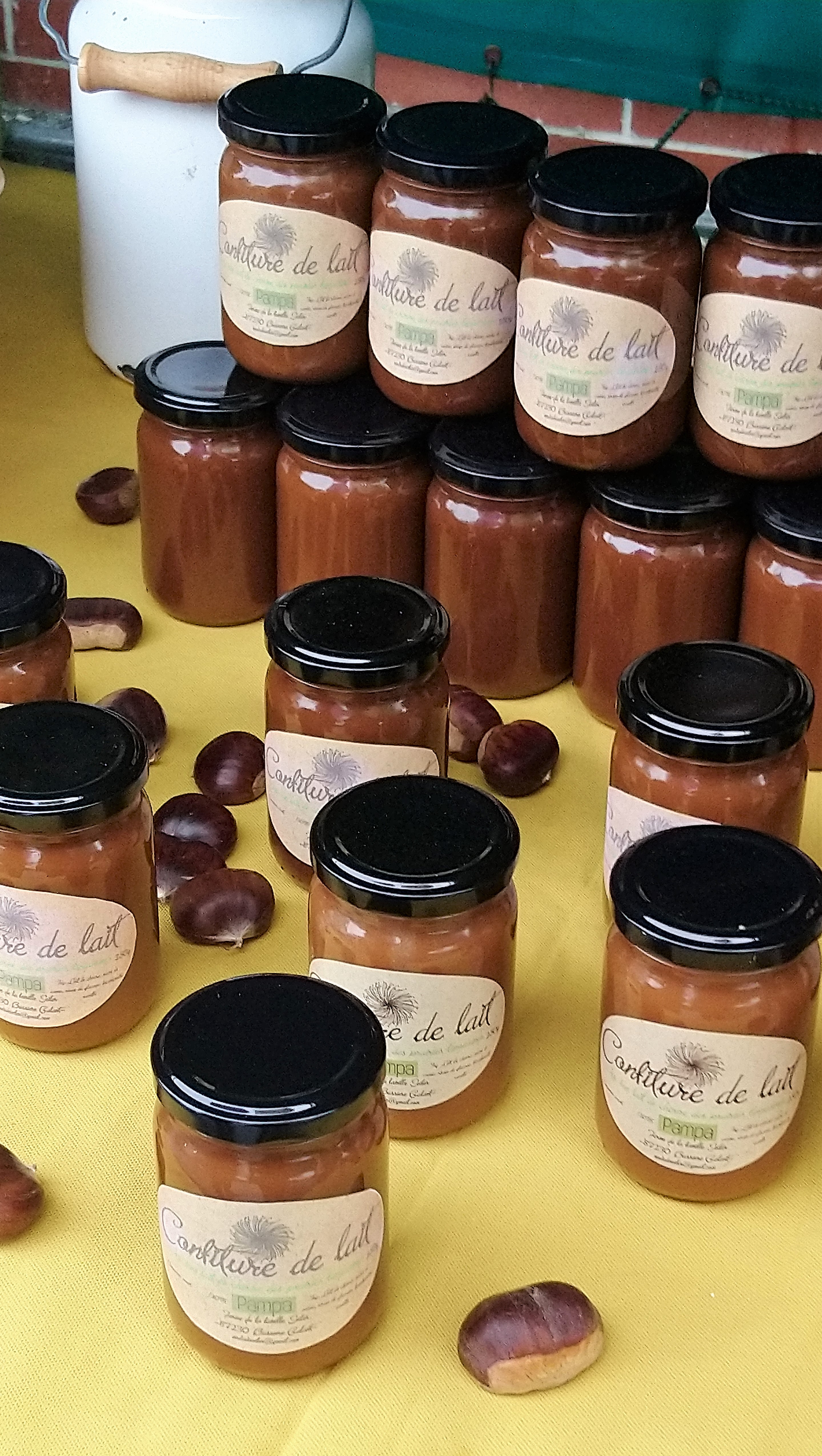 What is the Label Rouge Chestnut?
Producers of this great nut commit themselves to maintain a high standard of quality and sign up to the collective mark, 'Chestnuts of Perigord'. The 'Label Rouge Chestnut' introduce in 2016 is given only to the finest of fruit with a circumference of 31mm or more.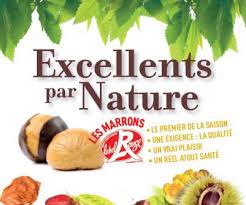 Let's celebrate the Chestnut
The greatness of the Chestnut is celebrated by various Chestnut fetes held traditionally on the third weekend of October.  Here you will find not only is the fruit celebrated but the wood is too and you will be able to see demonstrations of it being made into traditionally fashioned furniture and basketry.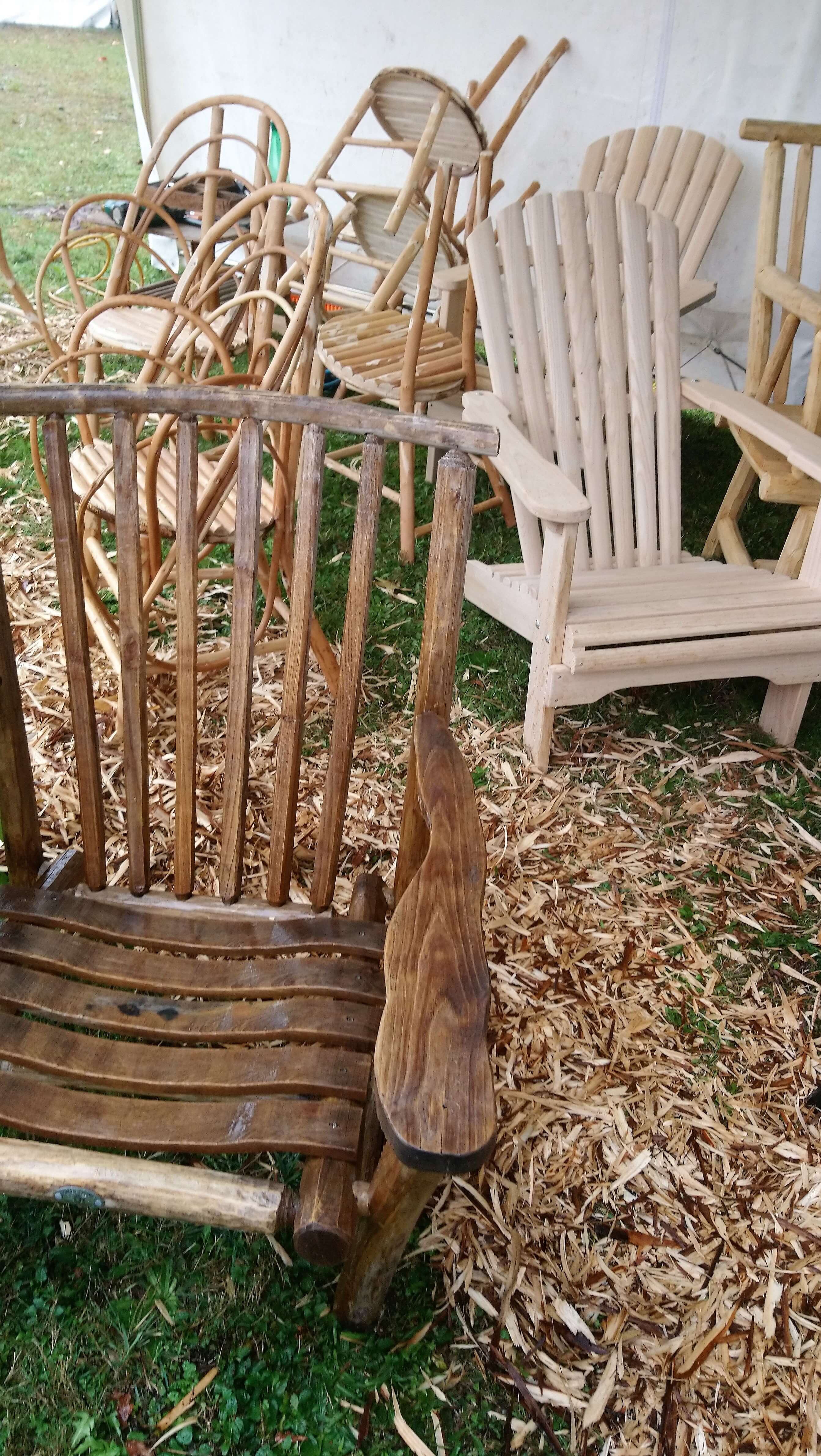 The village of Dornazac on the Haute Vienne/Dordogne border is one such village close to us who celebrates this event in style. At the end of October each year, the streets are filled with stalls selling the produce of the chestnut from delicious edibles to basketry and furniture. At 11 am, piped in by no less than 2 Scottish pipers is the presence of a giant artisanal chestnut cake called a Borgou, a name taken from a famous local highway bandit. The village and visitors then lunch together enjoying a feast of flavours and recipes including this extremely versatile of nuts, the chestnut.