Why are Perigord strawberries famous?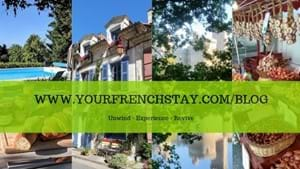 Strawberries are a huge business here in the Dordogne, an area where not only are special varieties cultivated, but annual festivals exist in praise of their versatility too.
Strawberry perfection
The red gold as some may call them, have been grown here for mass consumption since the 1950s and today the Dordogne produces the second-highest tonnage in France of strawberries after the Lot and Garonne region.  The reason they grow so well especially in the Perigord Blanc area is down to the mild climate which produces just the right balance of tart to sweetness for the perfect fruit. There is even a strawberry development centre in Douville to ensure quality is maintained.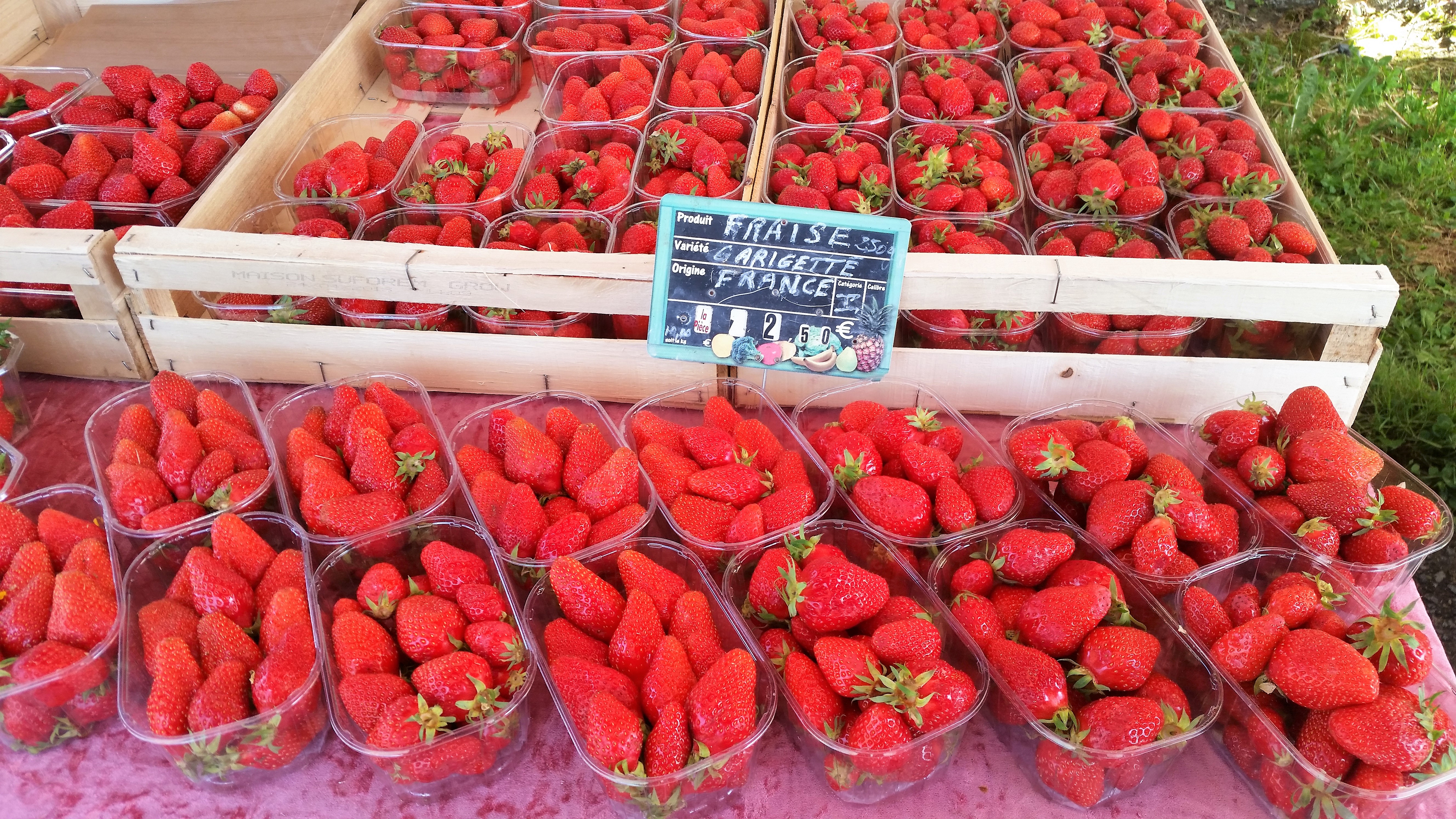 Special PGI Perigord strawberry varieties
Strawberries have a six month season starting from April through to September and there are over 200 producers on the area. There are seven varieties renowned to the area including the early Garigouette, Darselect, then comes Cerafine followed by Elsanta and Seascape. Then the two you see the most of in markets is the highly scented Mara de Bois, and the Charlotte, much loved by children. Have a look at this little film that shows these varieties at a lovely sunny Strawberry fest.
The Perigord Strawberries are in fact so revered that in 2004 they were the first in Europe to win a PGI (Protected Geographical Indication).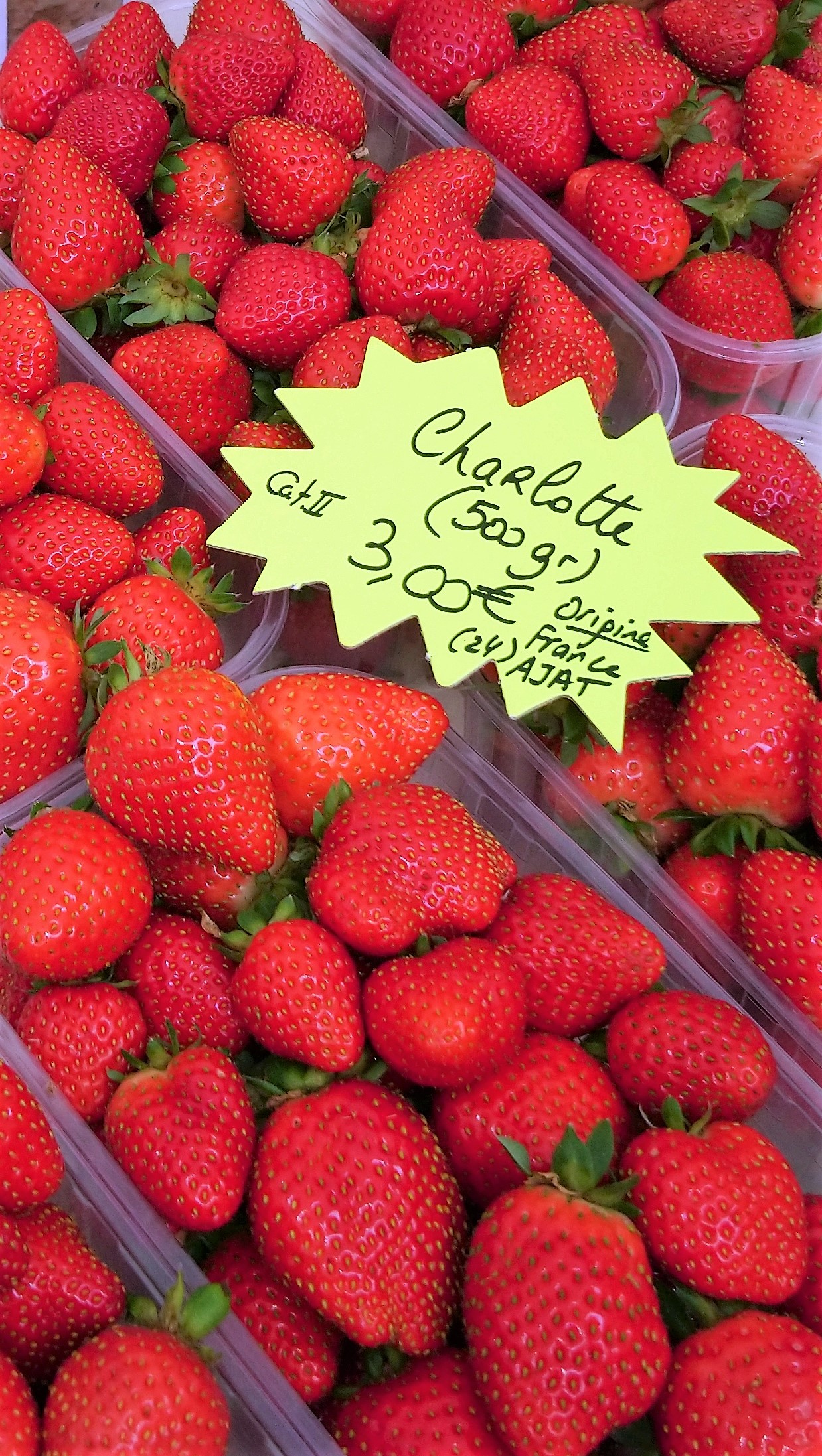 Recipes with strawberries
The versatility of this little red powerhouse packed with vitamin c means not only is it good on its own (the only way it can be low in calories of course!) but it can be turned into a number of delicious jams, desserts and ice-cream as well as a rather nice strawberry liqueur.  Those with great cooking skills might create glorious concoctions including mascarpone cheese and the Monbaziliac wine from nearby Bergerac. Imagine a coulis to compliment a rich chocolate mousse or for that matter a portion of fois gras. How about strawberry soup, strawberry crumble or strawberry tartelettes? Maybe something is best kept simple, just sprinkled with fine sugar and a cloud of Chantilly cream and devour!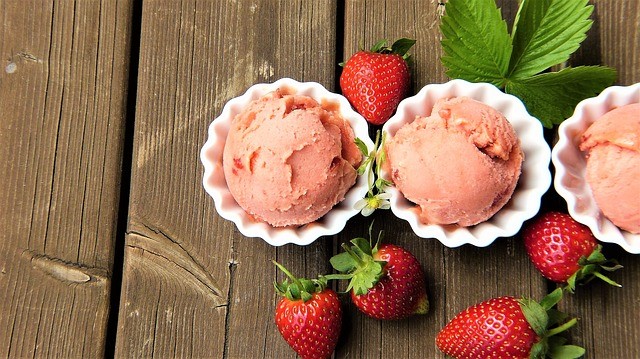 Strawberry Festivals in the Dordogne
Every year there are a number of events held to celebrate the greatness of this amazing fruit, with the most well-known held over the third weekend in May in the village of Vergt. Here you will find every tasting possibility as well as the opportunity to view the largest strawberry pie ever produced.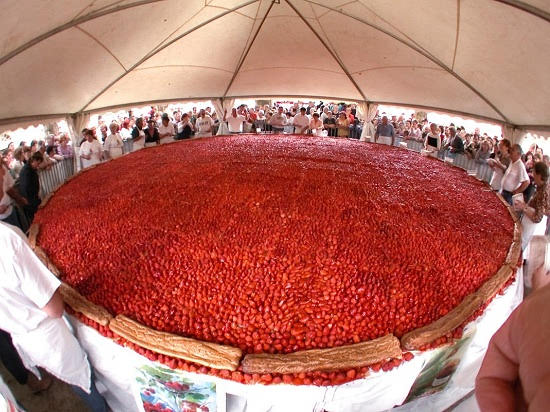 No wonder the strawberry is the most loved fruit in France. If you would like to find out more, here is the official website - http://www.fraiseduperigord.com