What are Cepes and how to cook them?
Living in the Dordogne is such a pleasure especially when you are a bit of a foodie, so imagine my delight last year to discover one of the most prized mushrooms in the region, the Cepe growing in our own back garden!
Are mushrooms in your garden safe to eat?
To our amazement, last September, over a dozen different mushrooms raise their little heads after a bout of rain. Some just kept getting bigger and bigger until they resembled the size of dinner plates! So to find out more, the "done" thing in France is to take mushrooms to the local chemist who will tell you which ones are edible. (I note 181 cases of poisoning were recorded in France in 2017). My French isn't brilliant and thought it not a bad idea to get a second opinion from our old neighbour Bernard,  and was much happier when he literally pointed out which ones were good including saying I had the prized Cepes. But what are they?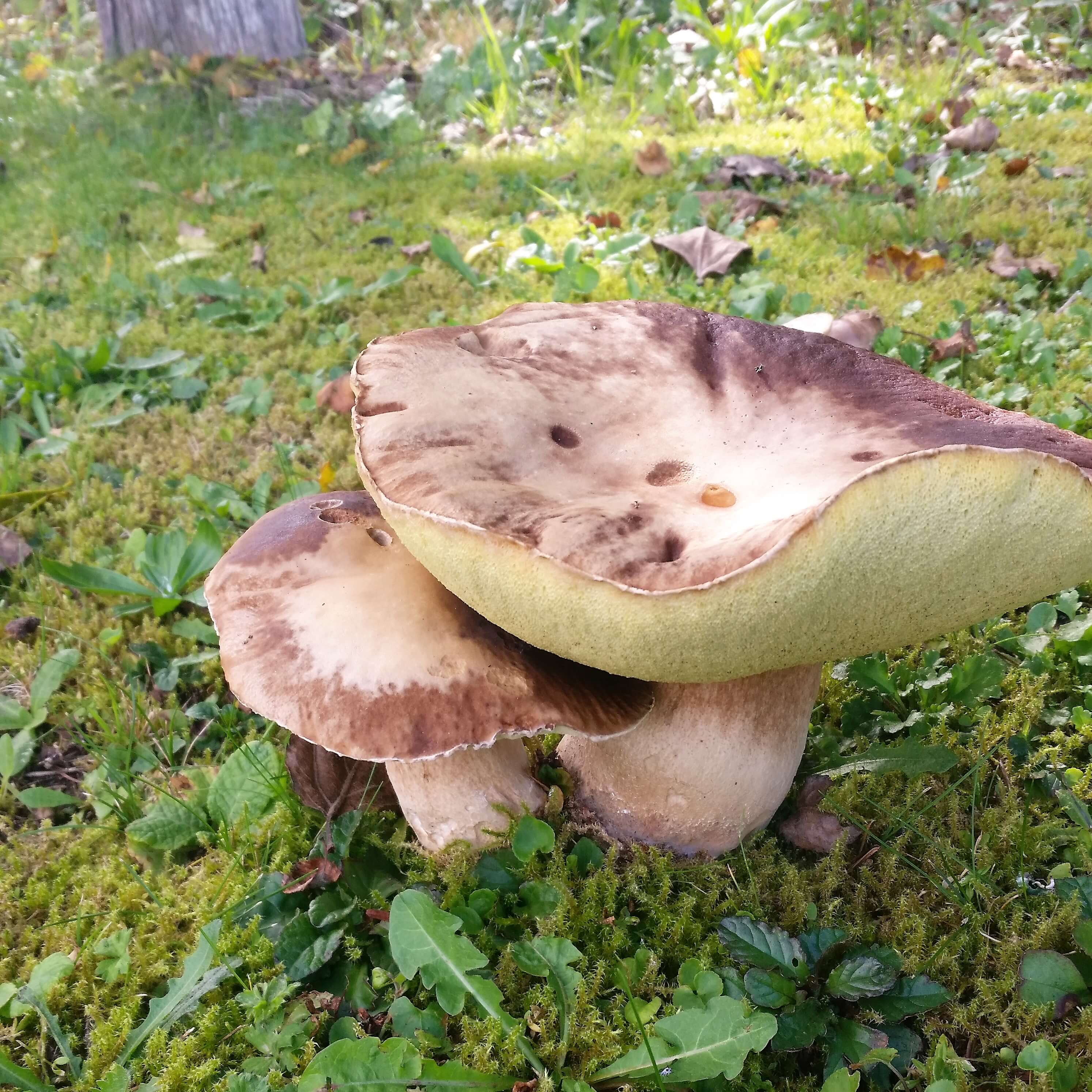 The Cepe, is also known as….
In Italian, this mushroom is called the Porcino (hog mushroom) and in the UK the Penny Bun. I did love the Dutch name eekhoorntjesbrood meaning "squirrels bread"! Wherever they grow, food connoisseurs and chefs value them very highly. Hardly surprising they are not cheap either, reaching an average in France of 30 euros a kilo.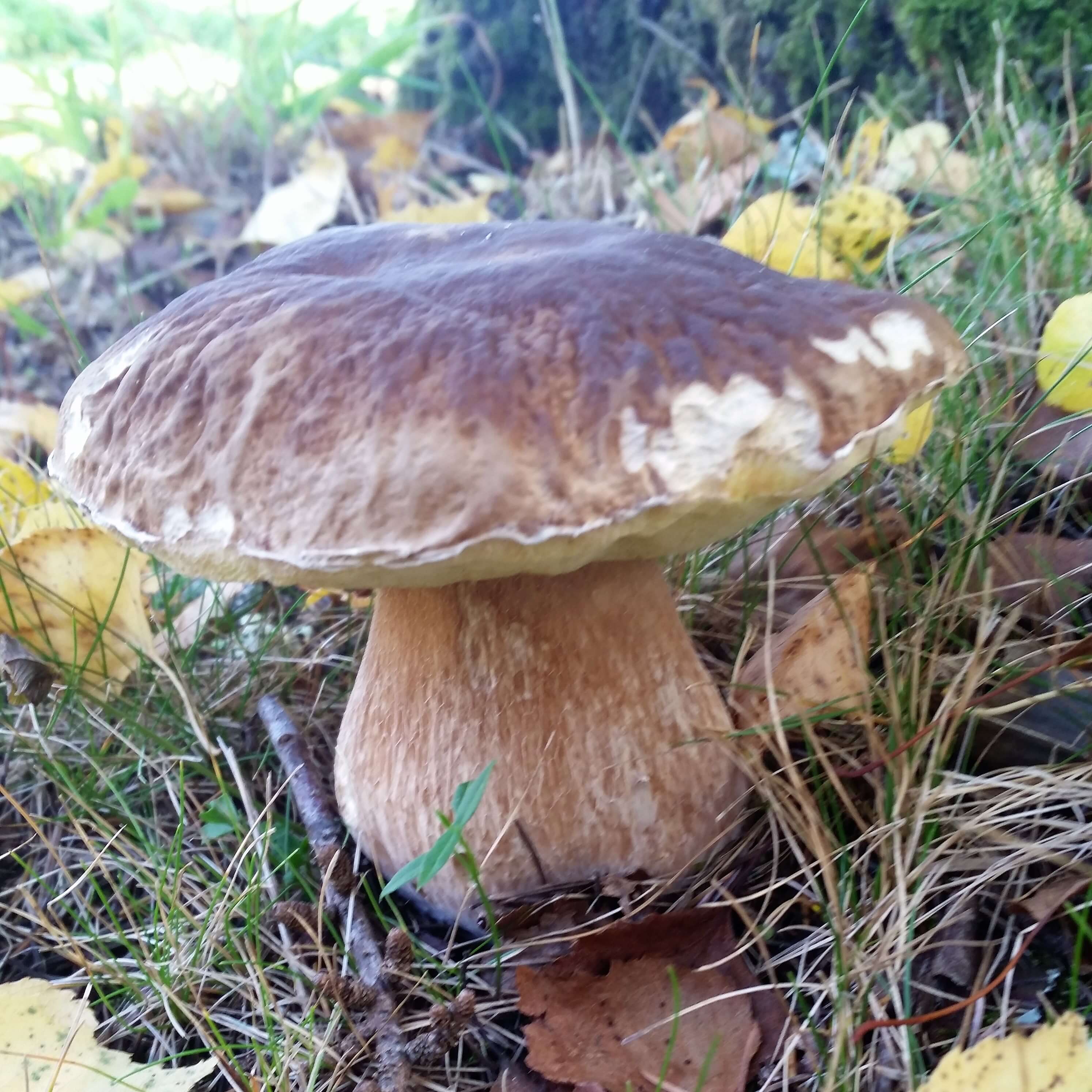 Where to find wild Cepes?
The Cepe is actually a fungus that grows in deciduous and coniferous forests, and in our case under the Oak trees. It appears in late summer and early autumn and can grow to a 14-inch diameter and reach about 1kg in weight. The underneath starts white and turns a pale yellowy green as it gets bigger, which was at first a little off-putting. But Bernard's wife, Marie soon popped into our kitchen and showed me how to prepare by peeling the undercarriage off and frying the rest cut into small chunks simmered in a smattering of salted butter and a tad of le garlic! Real connoisseurs prefer to eat the Cepe when it's small as they consider that the mushroom loses its taste as it gets bigger. For me, I thought it had a rather nutty taste and was quite meaty in texture.
Cepes are highly nutritious
The mushroom itself is low in fat and rich in protein, vitamins, minerals and dietary fibre.  Being nutritiously rich in vitamin D the Cepe is good news for Vegetarians and Vegans who have a limited intake of this important vitamin. Apparently, it has antiviral and antioxidant properties too.
Preserving the Cepe
It's generally bought in local markets, as it's not easy to cultivate, but if dried it keeps its flavour well. As I had so many I offered a few to Bernard who declined as he had foraged 130 kilos and was on his way to sell them to the local shops. So instead I gave them to our other French neighbour, Lilianne who told me they are wonderful preserved in vinegar, in other words pickled!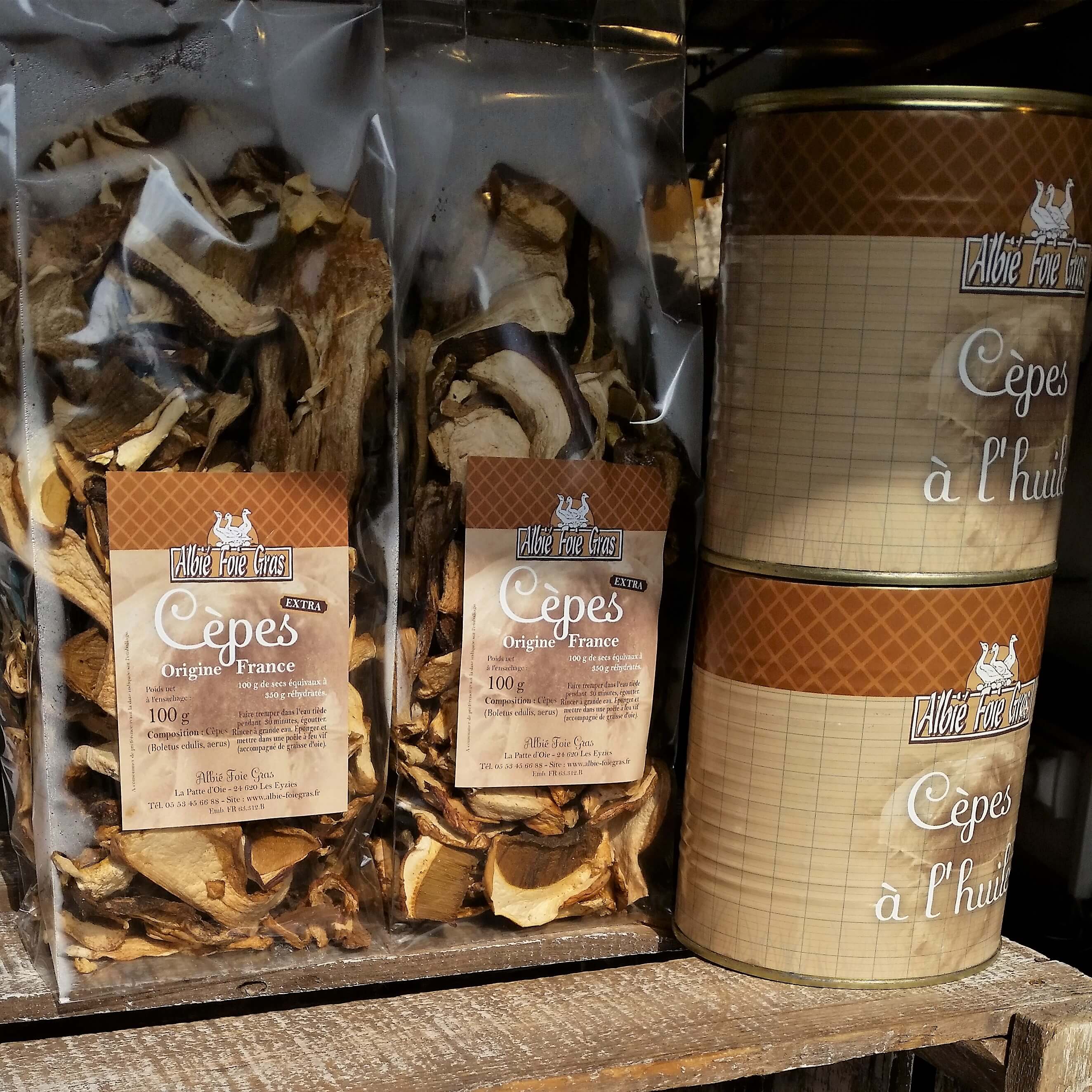 Recipes for Cepes
As for culinary use, the Cepe can be used in omelettes, soup, and risotto or simply mixed as I did with a little well-seasoned fromage frais in pasta. Here in the Dordogne local recipes include Cepes a la Bordelaise, Cepe frit and Cepe aux tomates. Plus, I noted that our local butcher made his own canned Cepe sauce, wonder if that was with those picked by Bernard?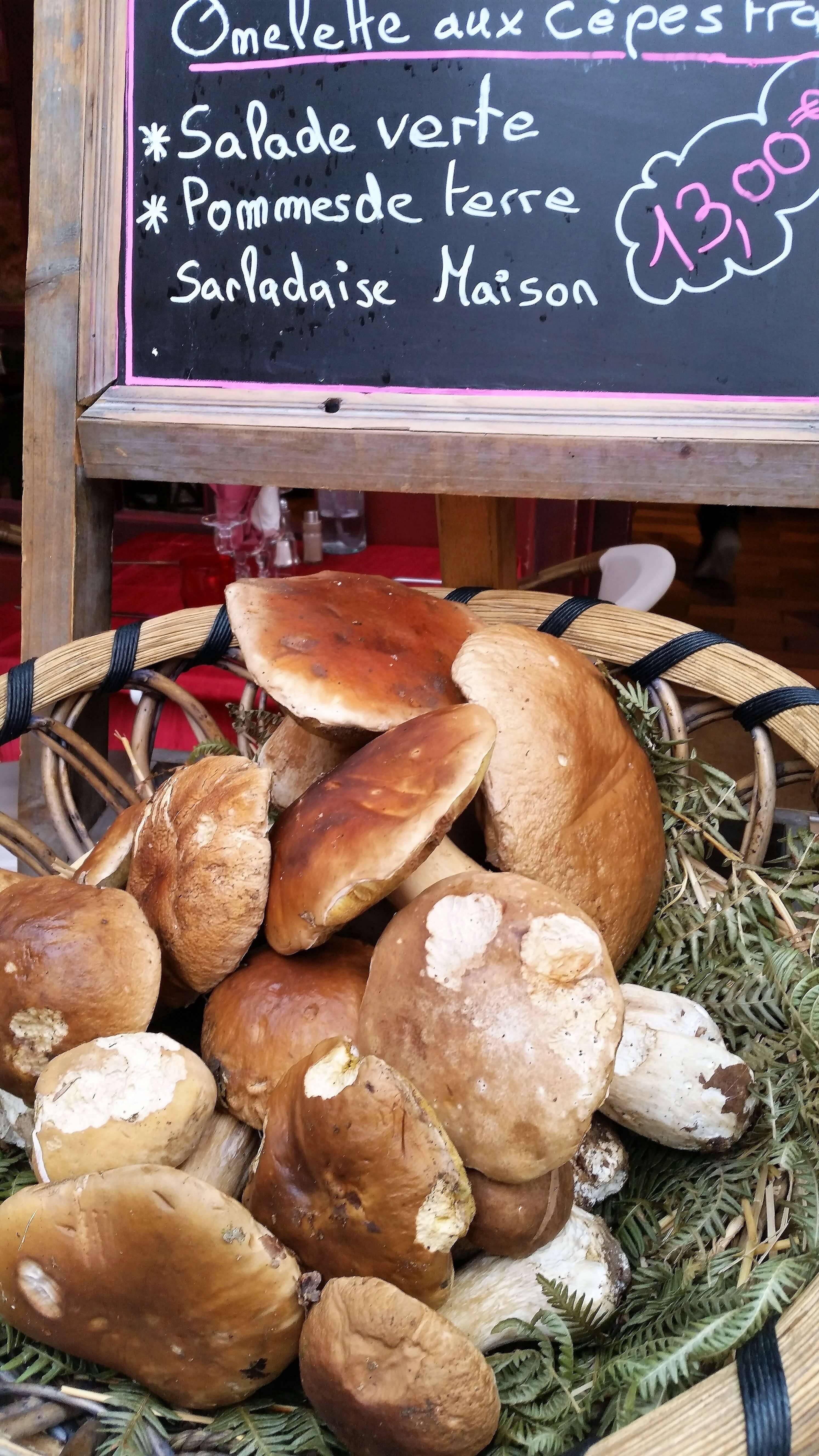 Local Cepe markets
Finally, to conclude, I am looking forward to going to the nearby village of St Saud renowned for its weekly Cepe market held in season. There are also other Cepe events and general mushroom trails held the same time across the region. Let's see what else I can now learn about this not quite so humble mushroom that's so revered by my fellow Frenchmen? Vive Les Cepes!