Richard the Lionheart in France
Richard I known as Richard the Lionheart or Richard Coeur de Lion was born in Oxford, England on 8th September 1157. He was the third son of King Henry II and Duchess Eleanor of Aquitaine and spent his childhood learning to become a military leader. He succeeded his father in 1189, to become King of England but until his death just down the road from us in Chalus, Limousine, he was only to spend as little as six months England. So who exactly was he?
The following story reads a little like today's soap operas and would make an excellent TV series, see what you think?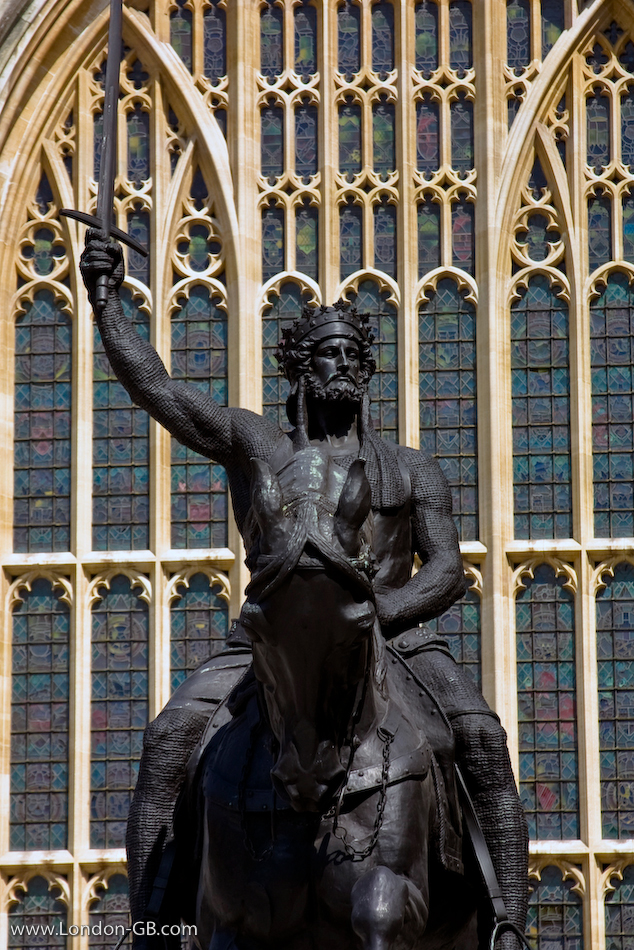 Image from www.UKpics.com
HENRY 11 
Richard's father was the great-grandson of William the conqueror, so maybe something was already in his blood as he grew up speaking both French and the Occitan dialect (still spoken in parts of France today including Mialet). A Latin prose narrative of the time described him as tall and elegant with red-gold hair, with long arms that suited a sword. He was portrayed as courageous and generous but was also prone to cruelty, greed, and lust and its speculated that he may have been bi-sexual!
Henry II planned to divide his and Eleanor's territories between his three eldest sons, Henry would become king of England and control Anjou, Maine and Normandy, Richard would inherit Aquitaine and Poitiers from his mother and Geoffrey would become Duke of Brittany through marriage.
RICHARDS EARLY YEARS IN FRANCE
Richard at the age of 9 was to be betrothed to Alais daughter of the King of France, Philip V11. She was sent to the English court but instead of the intended marriage, she became Henry's mistress and was kept captive for over 25 years.
In 1171 at the age of 14, Richard and his mother went on a tour of Aquitaine to pacify the locals and together laid the foundation stone for the St Augustine's monastery in Limoges. By June 1172 Richard was formally recognised as the Duke of Aquitaine in a ceremony in both Limoges and Poitiers.
Unfortunately for Henry II all three sons rebelled and sought protection and alliance from the French King Lois VII. So, by the age of 16, Richard found himself in Saintes (in the Charentes Maritime region) at the command of his own army against his father.
Henry II, however, had a large army and succeeded in capturing Eleanor, his son's wives and fiancées whilst taking the city of Saintes, leaving Richard to flee for the rest of the war, some 15km north to the Chateau de Taillebourg.
On 8th September 1174, Henry II and Louis VII made a truce and all three sons ate humble pie, and in return were given much smaller territories than originally promised. Eleanor was to remain a captive as insurance against any further risings by Richard until Henry's death.
RICHARD THE LIONHEART
By early 1175, Richard was on his way to Aquitaine to punish the barons who rose against his father, meaning their castles were to be returned to the state or razed to the ground. Many of the castles were stone-built and it wasn't an easy task and it was at this point that Richard took two months to batter down Castillion-sur-Agen that he became known as the Lionheart.
A major revolt then flared up and local nobles enlisted the help of Richard's two brothers to overthrow him. However, due to Richards great military skills, he won the day and made many barons rethink their alliance. In 1181-82 the local populous revolted against Richard's succession to the county of Angouleme. His opponents looked to Philip II of France for help and conflict spread across the Limousin and Dordogne. However, it was actually supported by his father that helped him succeed against his French counterparts, Viscount Aimar of Limoges and Count Elie of Perigord.
AT LAST KING OF ENGLAND
By 1183, Richard was refusing to pay homage to his father and his two brothers decided to confront him alongside dissenting French barons. Again Richard was the stronger opponent and during this period his brother, Henry died, leaving Richard as heir to his father. His father insisted he gave up Aquitaine as he wanted to give it as an inheritance to Richard's younger brother John. Richard of course refused and the family battles continued. Henry II gave John his permission to invade Aquitaine but meanwhile, Richard had made an alliance with Philip II who also happened to be Eleanor's ex-husband Louis VIIs child!
Henry II played his last card and brought Eleanor out of prison and sent her back to France to demand that Richard returned to her the lands she had once owned. In 1189 Richard and Philip plotted to dethrone Henry and defeated his army at Ballans. Henry died 2 days later (4th July) but not before agreeing with John that Richard should succeed him as King of England, Duke of Normandy and Count of Anjou. On 29th July 1189, Richard was invested in Westminster Abbey as Richard 1, after which he and Philip decided to go on the Third Crusade and finish off the Muslim leader, Saladin.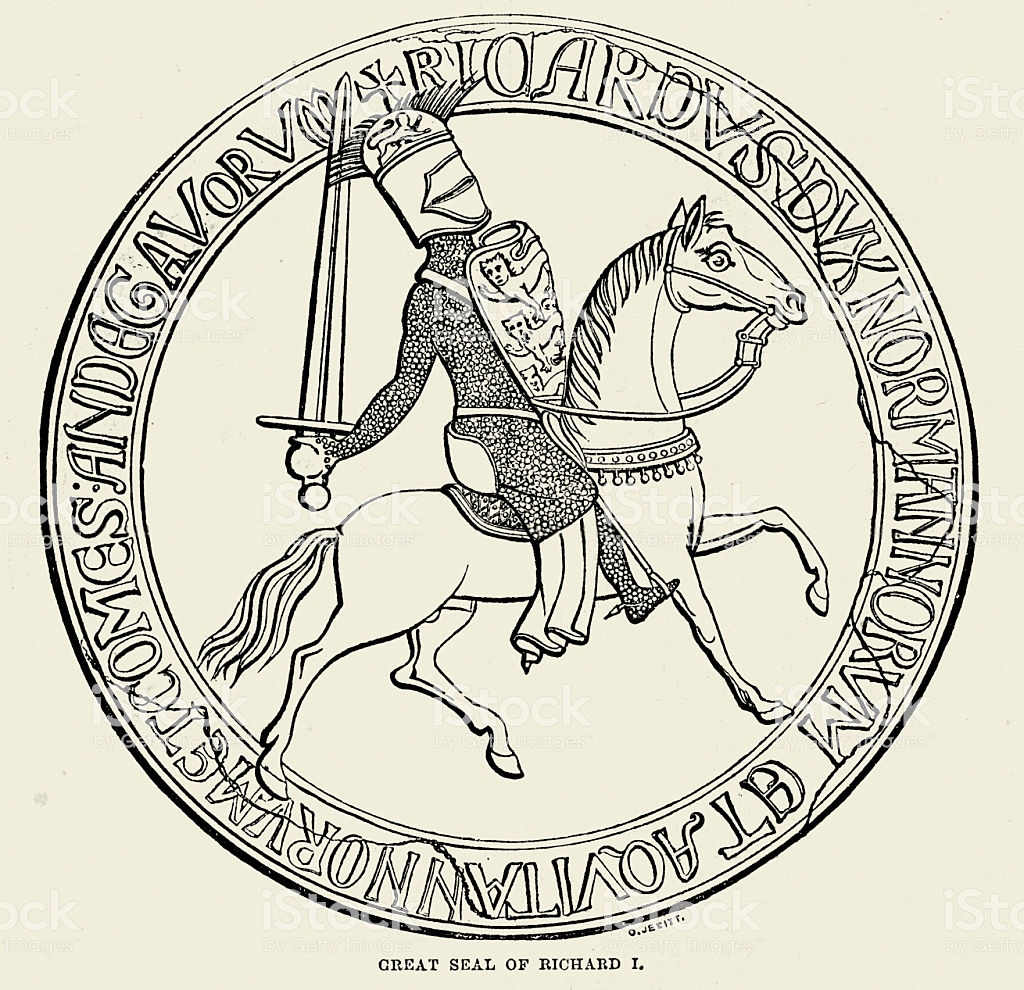 ON CRUSADE
He raided his father's treasury and after repositioning his army to protect his French interests he set off on September 1190 for the crusade leaving his miffed and scheming brother John behind.
On route, Richard and Philip arrived in Sicily where King William II had just died. His cousin Tancred had seized power and thrown Williams Widow Queen Joan into prison minus her inheritance.  Only one tad of a problem, Joan was Richard's sister! Obviously, Richard demanded her release which she was at the end of September but without any money so Richard took Messina by force. After much looting, Richard, Philip and Tancred all signed a treaty in the following March supposedly giving his sister her rightful share (which Tancred never gave her) and that Richards nephew and son of Geoffrey was to marry Tancred's daughter.
CYPRUS SOLD TO A KNIGHTS TEMPLAR
By April 1181 Richard was bound for Acre in Israel, when he ships were blown off course by a storm and the ship with his sister Joan and his new betrothal, Belengaria was taken prisoner by the then ruler of Cyprus, Issac Komnenos. Issac was no fool and refused to give his new valuable bounty, so Richard joined by various princes from the Holy land takes Limassol. Issac last minute offers his daughter to keep the peace then changes his mind. Meanwhile, by June Richard had conquered the whole island and in the end sold it to a Master of the Knights Templer, Richard de Sable.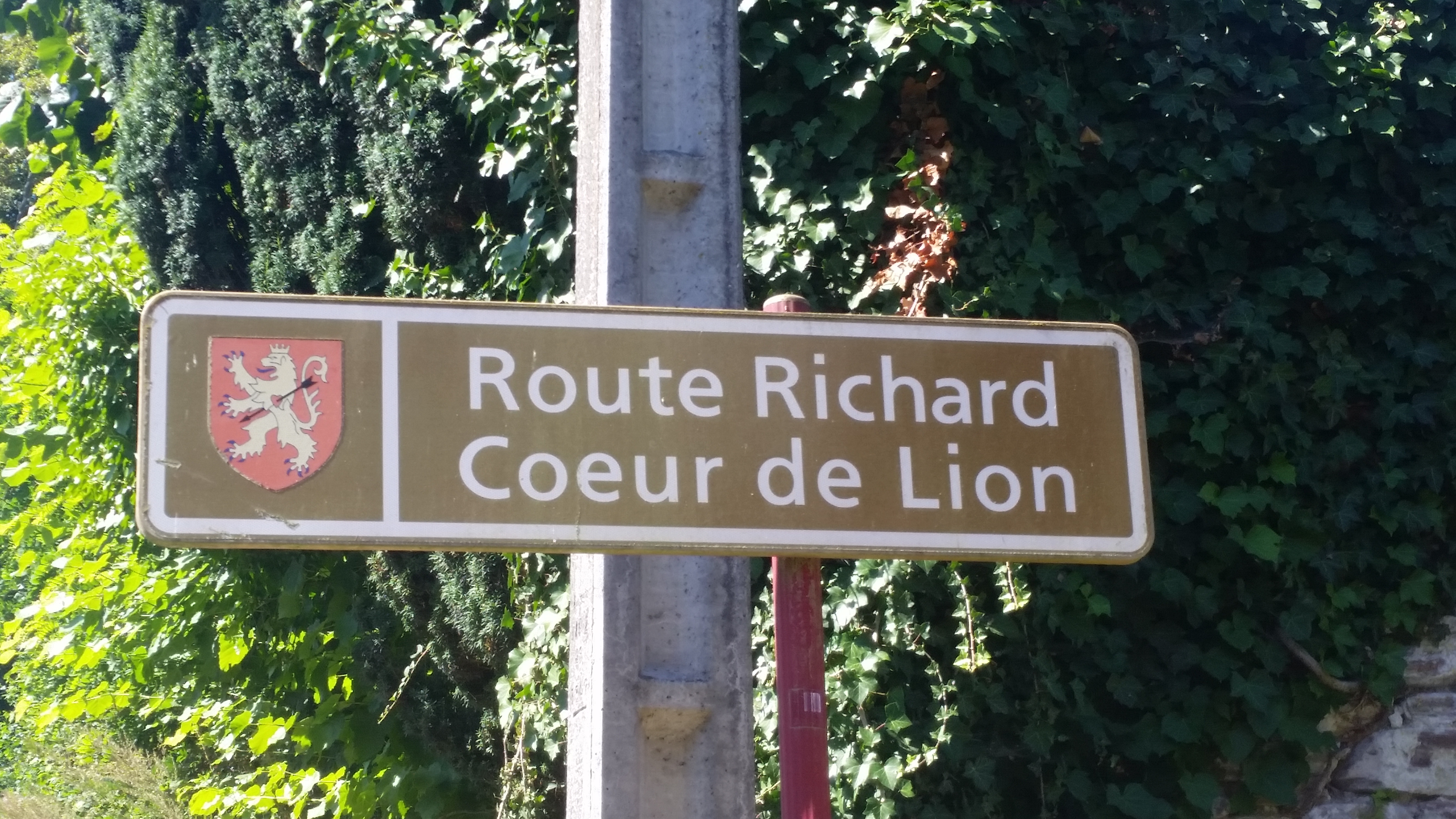 MARRIED AT LAST
Having made a few quid Richard finally leaves for Acre although not before marrying Berengaria, daughter of King Sancho VI of Navarre. Richard's mother was pleased with the match as Navarre bordered Aquitaine and thus secured her southern borders. After the wedding, Berengaria accompanied her husband on the crusade but eventually, they returned separately and their marriage was childless.
RICHARD CALLS A TRUCE WITH SALADIN
Richard finally got to Acre, on 5th June 1891, and despite a serious bout of scurvy he still managed to pick off the guards with his crossbow from his stretcher! He had 2700 of Saladin men imprisoned which eventually he had executed. Saladin was slowly defeated and Richard attempted to negotiate with him but to no avail. So the Crusader army moved in to take Jerusalem. Whilst all the skirmishes between the two were going on Richards brother and Philip was plotting against him, so he called time and both he and Saladin came to a settlement on 2nd September 1192. Richard still suffering from scurvy set sail for England but bad weather drove his ship into Corfu. The ruler there was the Byzantine Emperor Issac II who wasn't too happy with Richard's antics in Cyprus. So disguised as a Knights Templer, Richard sailed off only to become shipwrecked and was captured leading into Christmas 1192 by an enemy of his, Leopard of Austria. Unfortunately, it was against public law to imprison a Crusader and Leopard was excommunicated by the Pope.
ENGLANDS KING CAPTURED BY ROME
On 28th March 1193, Richard was handed over as a prisoner to the Holy Roman Emperor, Henry VI.  Eleanor raised a ransom to release her favourite son, but not before John and Philip offered Henry money to keep Richard. Unfortunately for them, Richard was released and Philip was reported to have sent this message to John "Look to yourself, the devil is loose".
THE FINEST CASTLE IN EUROPE
Amazingly enough, Richard met and forgave John then named him as his heir before going back to France to retake Normandy. He looked for a good site to fortify and spent 2 years, a fortune and a lot of blood to construct Chateau Galliard. Today it's in ruins perched on a hill overlooking the river Seine. It was ahead of its time with innovations and was described as the finest castle in Europe. With this under his belt, he then spent his time raging against King Philip and roped in his old counterparts including his father in law, Sancho VI of Navarre. He won a number of battles against Philip who eventually fled leaving his financial audits and documents to be captured by Richard. In 1198, at the Battle to Gisors Richard took as his motto, Dieu et Mon Droit (God and my right) still used by the British Monarchy today.
RICHARD THE LIONHEART SHOT AT CHALUS
In March 1199 Richard was in the Limousin suppressing a revolt by Viscount Aimer V of Limoges and ended up besieging an unarmed castle called Chalus-Chabrol. On the evening of 25th March, he was walking around the inside walls wearing his chainmail, ducking the odd missile from outside. One defender amused the king greatly as he had in one hand a crossbow and in the other a frying pan to deflect missiles. He aimed at the King but meanwhile another crossbowman aimed and shot a bolt that hit the kings left shoulder near his neck. In the privacy of his tent, his surgeon tried to pull out the bolt mangling the king's arm as he went. The wound became gangrenous and the king called for the crossbowman to be brought before him. He was a mere boy but claimed that Ricard had killed his father and two brothers and this was his revenge. He forgave the boy and on the 16th April 1199, Richard died in his mother's arms.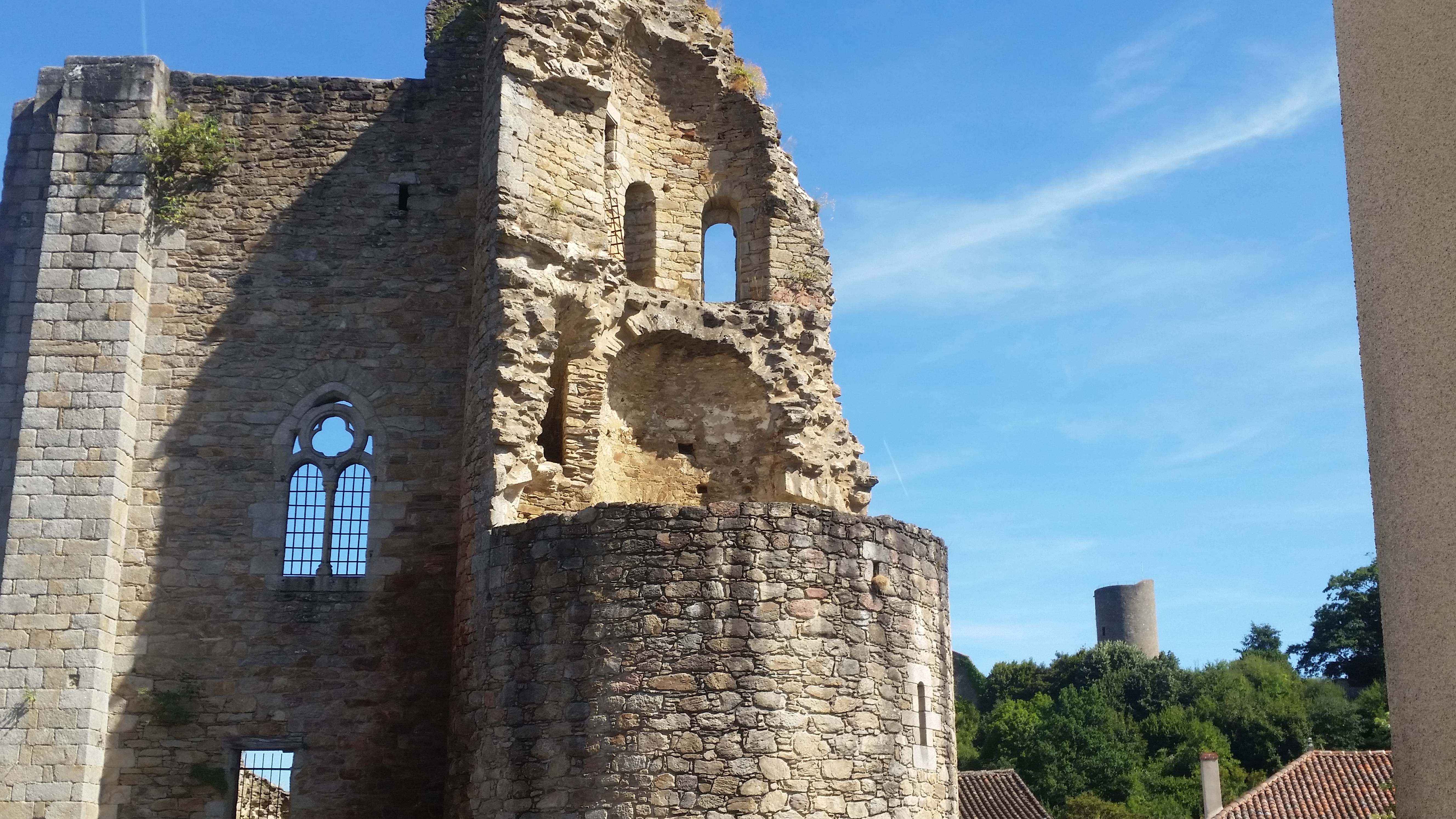 THE END OF BRITISH RULE IN FRANCE!
His heart was buried in Rouen, his entrails in Chalus and his body at the foot of his father in Fontevraud Abbey in Anjou.  As he had no legal heirs his throne went to his brother John and hence the start of the fall of the English rule in France.
WHAT IS LEFT TO SEE TODAY?
The castle of Chalus Chabrol still stands today just over the borders of North Dordogne in the Haute Vienne region. Sadly in 2019, it is up for sale and can't be visited. It was rumoured that once shot, Richard was taken to the nearby Chateau Montbrun when he died, which is also up for sale.
TE Lawrence in France 
Back in Chalus, you can visit Le Sax'o restaurant which was once known as the Grand Hotel du Midi and sit and contemplate life as TE Lawrence (Lawrence of Arabia). As a young man at university, he came to this part of France by bike and stayed in this hotel on 16th August 1908 to celebrate his 20th birthday whilst visiting local castles as research for his thesis The Influence of the crusades on the European military architecture at the end of the XII century.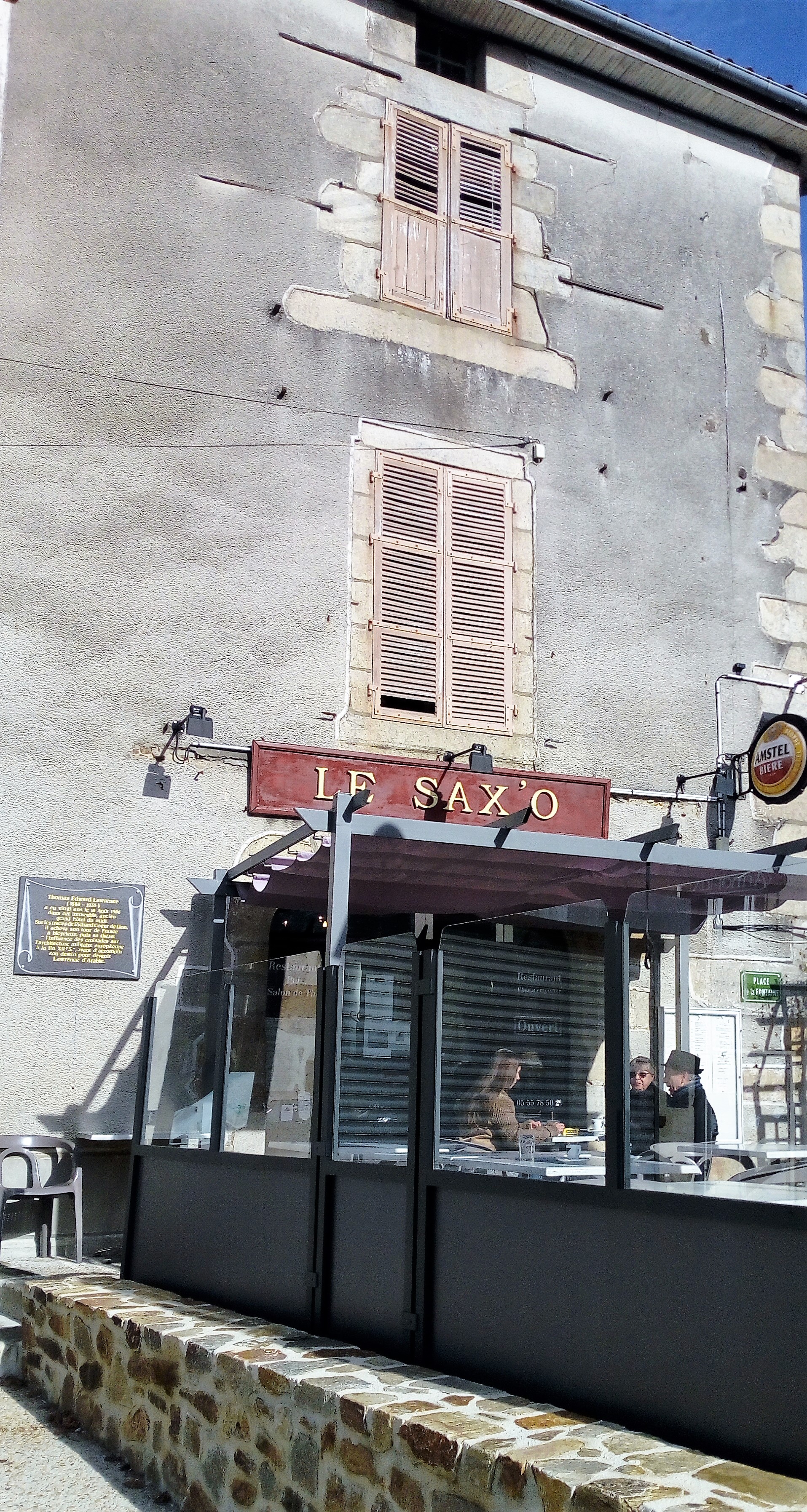 So, for those that yearn to learn more about this period then why not follow the tourist route of Richard the Lionheart which includes other castles in the area in existence in Richards day!